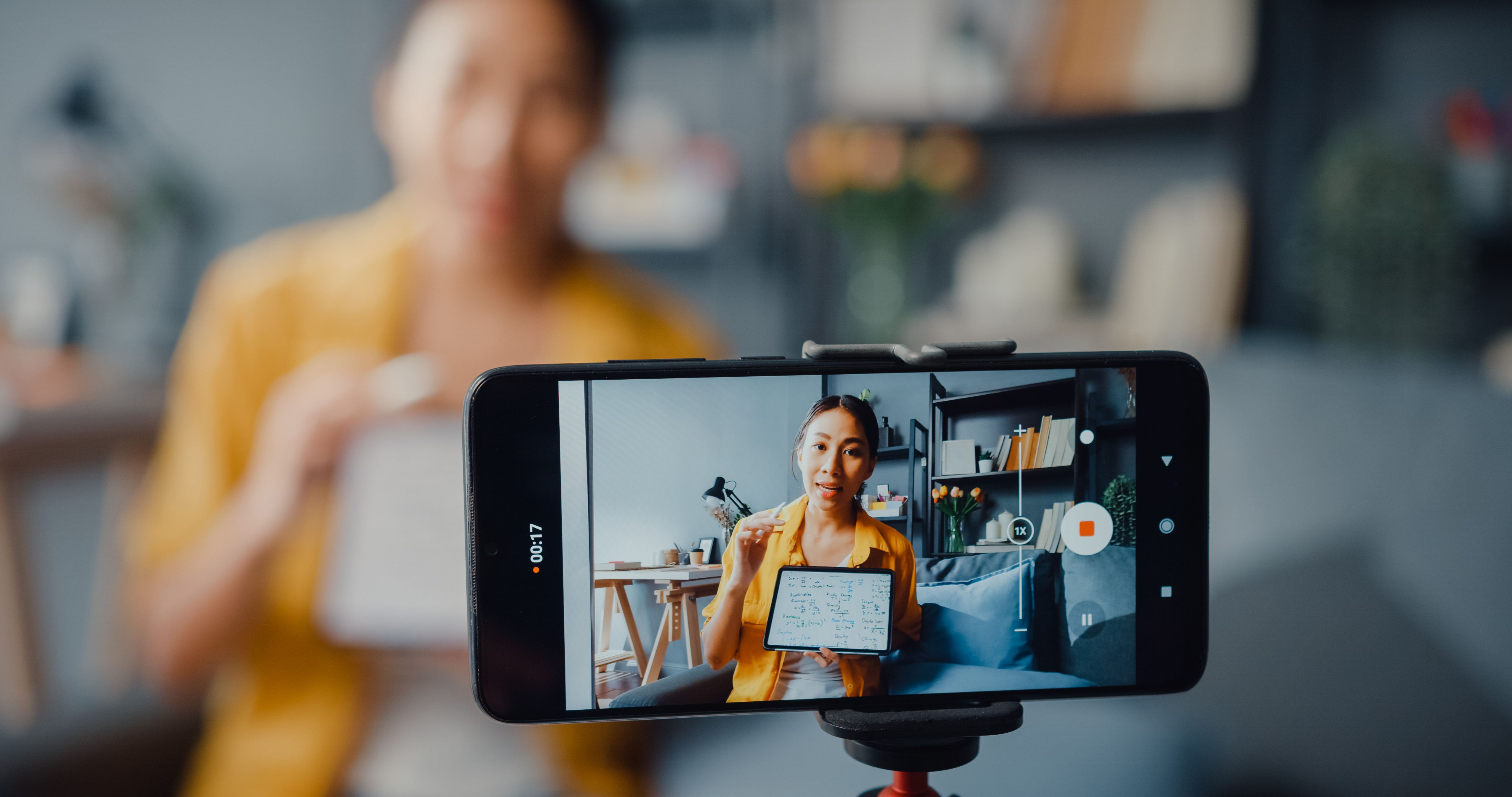 Challenge is closed
Winner
There are plenty of movies that make you see double such as Coming To America, The Nutty Professor, or the Nutty Professor 2. Pretty much most Eddie Murphy movies, actually. And while this might seem like a movie-making trick of the past, it's actually still commonly used today in films like The Prestige, Adaptation, and Now You See Me 2. So whether you're planning on faking twins or in short supply of actors, here's some tips that will help you make one actor play multiple characters like a pro.
RUNNERS-UP
The Business of Content Creation Through Storytelling by Isabella Maina
DIY Studio Light by JP Butler
---
We all turn to the internet whenever we have a curiosity around a specific topic or want to learn something new. This month's challenge invites you to be the teacher. Create a short-form video around any subject that you feel especially knowledgeable about that could help someone as a learning resource. Perhaps you have a passion for photography and you have a unique tip that could change the way an aspiring photographer captures an image, or you've unlocked the mystery about how to write a compelling song. Whatever the topic, make it something that you're enthusiastic about, that can educate viewers, and creatively uses video to capture your audience's attention and interest. Your video should clearly set up the topic, highlight any important facts, provide clarity on how to do something, and should be a strong piece of content that adds value to learning on the internet. Your final video submission should be no longer than 10 minutes.
SUBMISSION LIMITS

One entry per person, per Challenge.

Videos must be no longer than 10 minutes.
Deadline to submit: September 30, 2021 at 2PM PT.
CHALLENGE RULES

Our monthly challenges are open to everyone in the Sundance Collab community. One entry per person, per challenge. All submissions will be viewable to the community. All submissions will be given equal consideration and the final winner will be determined by the consensus of the designated Sundance judges.
Only those submissions that meet the criteria outlined in the submission guidelines can be selected as the winner.
The challenge closes on September 30, 2021 at 2PM PT.

If you have questions regarding the challenge, please email collabsupport@sundance.org. Please do not contact members of the jury directly.

PRIZES

Winner will receive:
Their work featured on Sundance Collab
A one-on-one mentorship session with a Sundance Advisor
Sundance Collab Annual Creator Membership (12 months) which includes:
Invitation to monthly member-only Advisor Q&A Live events
Valuable feedback on your work-in-progress from a Sundance Advisor and the Sundance Collab community via Share Your Work
Opportunity to register for a one-on-one session with our Advisor-in-Residence
Two runners-up will receive a Sundance Collab Annual Creator Membership.
Submission Guidelines
One entry per person, per Challenge. Videos must be no longer than 10 minutes. Please do not use copyrighted material without permission as part of this monthly challenge.
Technical Details
Accepted video file formats: AVI, FLV, MOV, MP4 or MPEG-2. Note: If you choose to upload a .MOV file make sure that it is not using the Apple ProRes compression. We do not support reading Apple ProRes files or raw camera formats like ARRI and RED at this time.
If your file format fits outside of the video category, please contact us and we will try to see if we can accommodate it.
Juror
Sindha Agha is an Emmy-nominated director, writer and visual artist known for her viral, vibrant work. Sindha kicked off her career by writing & directing BIRTH CONTROL YOUR OWN ADVENTURE, a tragicomic short acquired by The New York Times. BIRTH CONTROL quickly reached 12.5 million organic Facebook views and was nominated for a 2019 News & Documentary Emmy.
more...
Simone Ling

Juror
Los Angeles, United Kingdom
Straddling the studio and indie worlds as a creative producer and story consultant, Simone has a particular interest in supporting diverse voices and filmmakers behind and in front of the camera. Producing credits include Aurora Guerrero's Spirit Award-nominated MOSQUITA Y MARI, and Anahita Ghazvinizadeh's THEY, an Official Selection of the Cannes Film Festival and nominated for a Queer Palm and Camera d'Or. A member of the Producers Guild of America, MPEG, and BAFTA/LA, she sits on BAFTA's New Talent and Scholarship Committee. A TAP (Transatlantic Partners), Film Independent Fast Track, Tribeca TFI Network, Independent Film Forum No Borders Fellow, and WIF/Sundance Fellow, she is a Fulbright Scholar with Masters degrees from the University of Oxford and Stanford University. An advisor for Sundance Collab's Producing and Screenwriting courses, and an Outreach Consultant for the Sundance Institute, she has additionally been a facilitator for Cine Qua Non's Script Revision Lab, and is a Senior Lecturer and Creative Mentor at the American Film Institute Conservatory.
Juror
Toronto, Ontario, Canada
Carol Nguyen is a Vietnamese Canadian filmmaker based in Montreal. Her films often explore the subjects of cultural identity, family and memory. Her most recent film NO CRYING AT THE DINNER TABLE premiered at the Toronto International Film Festival and had its international premiere at IDFA 2019, where she was additionally invited as the Opening Night speaker.
more...