1. Build Your Network
The ultimate question for anyone seeking work in TV is how do you get hired? Writing jobs are not generally listed for the public, so finding work as a TV writer is not quite the same as finding work in other professions. Rather, all of these jobs are found through networking. "At least 50% of my time is spent in meetings talking to people, not writing," Benjamin explains. "Even if you're an introvert, you have to meet people and network with them, because that's the only way you will find out about jobs."
What exactly does "networking" mean? "Networking is building genuine relationships," Benjamin says. "I can't emphasize that enough. I think of it more as just making friends and making genuine relationships with people I actually want to talk to." A key part of building these relationships is remembering that they should always be mutually beneficial. "Writers hate nothing more than having a random person they don't know ask them to read their scripts." Similarly, the trend of "shooting your shot," or in other words, making a bold attempt to directly contact a successful writer or a celebrity, doesn't usually fly with professional writers. Networking, at its core, should instead be about finding people who have the same interests and drive as you so you can all grow together.
Networking can be done in a variety of ways. Writing classes are a great place to start, as is forming a writer's group or just finding other writers (in our weekly Writers' Cafe, for example) and offering to give and receive notes on each others' work. Another common door into the industry is by starting as an assistant, and assistant jobs are often listed for the public. Volunteering to work on projects for your friends is another crucial step into building a resume and portfolio of work. Most importantly, you should always be creating your own content. "You don't need permission to create," says Benjamin. "If you write, you are a real writer. You can make something no matter what your budget is." Benjamin herself once created a web series on a budget of $85.
As you're building your network and working with others on your own projects, it's important to enjoy the journey. "It can take a long time. It's a craft like any other," Benjamin says.
2. Develop Your Writing Process
Writing a script and properly structuring a story is harder than it looks, so it's important to develop a clear process that works for you as a writer. "I plan everything," says Ademu-John. "Before I write FADE IN, I'm going to beat everything out very clearly. I start with character and build stories around my characters."
Lin agrees, noting that she usually starts by covering her wall with post-its and breaking her story into acts, then moves on to a beat sheet before beginning a draft of her script. "Every single time I think I have enough information and just start to write it, it never works. I lose days and days trying to form those scenes. So it's really smart to write an outline, figure out the turn in every scene, what the arguments are about, what the characters' motivations are for the scene, and then I write the script." Benjamin adds, "A lot of people don't realize how much planning it takes before you get into the writing space. I hear a lot of new writers complain about writer's block, but in my opinion, writer's block is just poor planning. If you knew what was happening, you'd be able to finish it."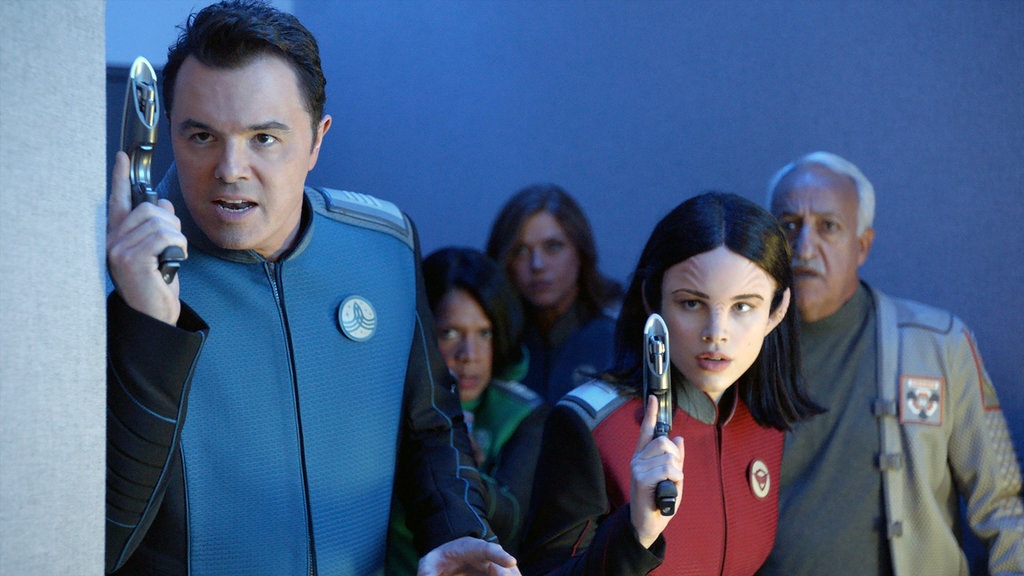 3. Understand the Writer's Room
As you're developing your network and personal writing habits, you'll also need to develop a fundamental understanding of what actually happens in the writer's room. Writers will meet every day to pitch ideas and break the story, or in other words, define what will happen in each individual episode. With the rise of multiple streaming platforms in addition to traditional network TV, the size of the room and duration of the work has changed a lot in recent years. Network shows can have a team of writers working for up to 40 weeks while cable and streaming shows are typically closer to 20 weeks. The industry has also seen the rise of a mini-room, which will last from two to 15 weeks and usually have writers work together to break the story, then split up to write each episode alone.
All writer's rooms are different but each one is dependent on its showrunner. "The showrunner is heavily responsible for the execution of the show. They're not only in charge of all the writers, they're also hiring directors, going to casting meetings, prop meetings, special effects meetings. It's a lot that has nothing to do with writing," Benjamin explains. "Just because you're a great writer doesn't mean you will make a great showrunner, and vice versa."
In the hierarchy of the writer's room, the showrunner ranks at the top with the executive producer. The middle level of the hierarchy includes producers and co-producers and the lower level is comprised of staff writers and story editors. Last but not least, the room could not function without its support staff: assistants for writers and showrunners, script coordinators and in some cases, researchers.
Understanding the writer's room also includes understanding how writers are hired. Writing samples are crucial. Spec scripts, or an original script written in the style of an existing show, used to be pretty common, these days hiring managers generally prefer to read original pilots. The pilot should show your unique voice and personal style, communicate your unique point of view and be written in the tone of the shows you want to write for; a script for a horror pilot won't get you very far if you're trying to break into writing comedy. Additionally, it's possible to be staffed from non-script samples such as short stories or plays, however it is critical that you understand how to write in the proper format for a TV script.
When reading samples, writers Diane Ademu-John and Janet Lin both appreciate clean, properly formatted scripts with strong stories and characters—and it all rests on your opening pages. "If those first 10 pages are strong with dialogue and an interesting story, that's what I care about," says Ademu-John. Lin agress, adding "The first 10 pages better be super good. No grammatical mistakes. And for me it's propulsion, I want to move through a script pretty quickly and to know exactly what the story is about. If I still have no idea by page 10, I'm more likely to put it down no matter how well it's written." Ademu-John adds, "I did script coverage for four years. Typos killed it. If I see a typo on the first page, you're in the pass pile."
4. Learn to Collaborate
Before you actually start working in a room, it's critical that you strengthen your collaboration skills. TV writer's rooms are staffed with multiple writers, which means the room will be full of multiple opinions and points of view. This is generally an asset, but can lead to disagreements. That's when it's helpful to understand the hierarchy of the room and listen to the showrunner or executive producer; ultimately, they are the ones who need to settle disagreements. Speaking from her experience running a room, Lin says, "The buck stops with me, so I have to be decisive about what I do or don't want instead of being wishy-washy for a long time and running peoples' creativity dry."
Collaboration happens outside the writer's room as well, as studios and executives will constantly be giving notes to writers on the quality and direction of their work. Although you may not always agree with a particular note, it's important to take something from each note you receive. "I find notes overwhelming at the moment," says Lin. "Never respond in the moment, just go home, think about them, take the note even if you grumble about it, but usually they're right. There might be something wrong with this area or something that's not working. You need to consider it, see the larger picture, and adjust to what you think is right."
Ademu-John also advises you to consider the point of view of those who may not be writers, but who will represent a large part of your audience. "Execs do a lot of reading and a lot of skimming, and may skip a line that explains everything, but you have to keep that kind of reader and viewer in mind. There are people watching your show while they're doing sixteen other things, so you have to be mindful of those readers and viewers as well."
At the end of the day, notes are what will make you a better writer, whether it comes from work, hired help or your fellow writers. "The best notes I"ve gotten are from other writers and I didn't have to pay them," says Benjamin. "They gave me notes and I gave them notes in return. Please start a writer's group!"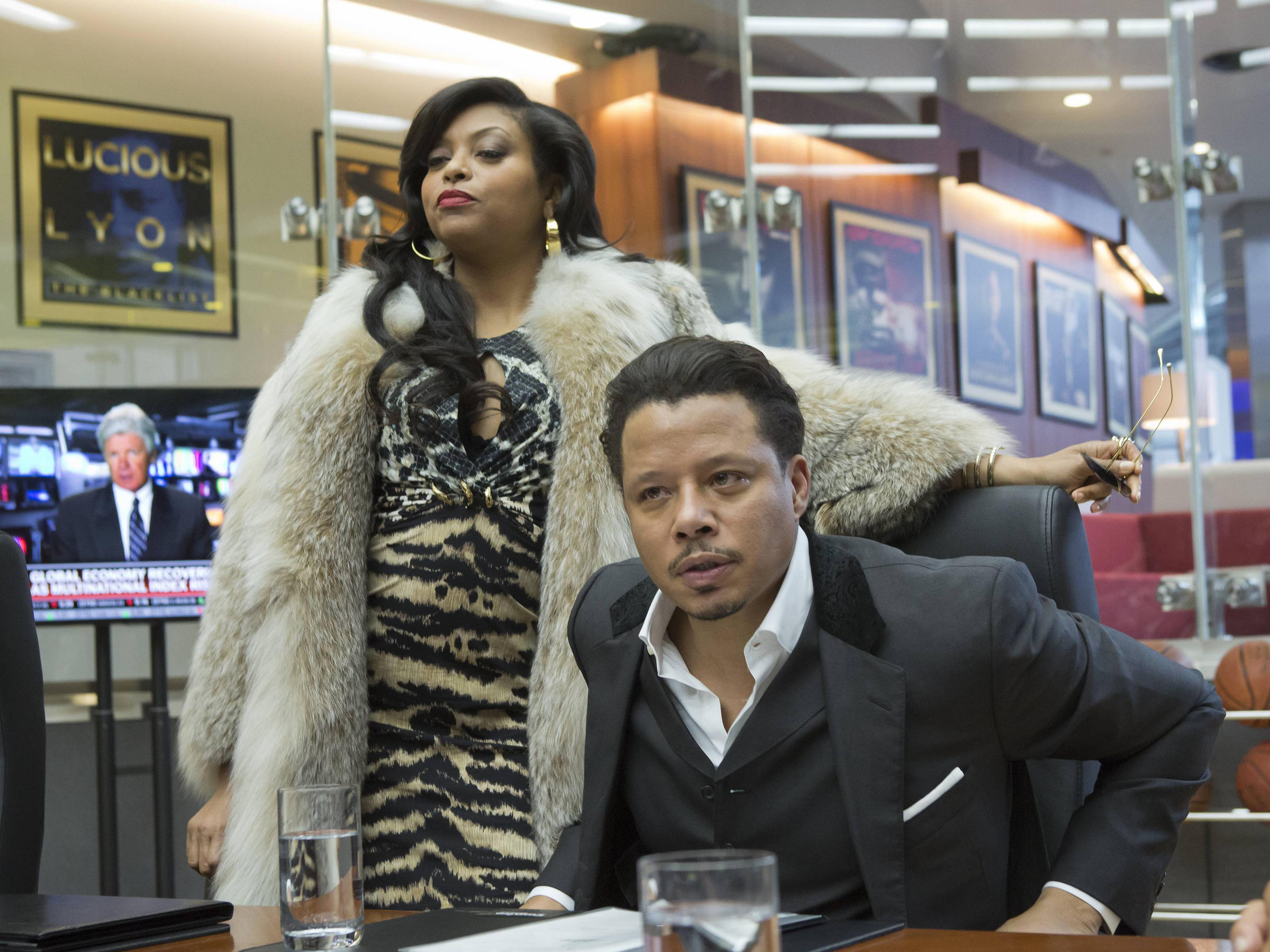 5. Find the Right Representation – But Only at the Right Time
Starting a career as a writer brings up another very common question: how and when should you find a manager to help guide your career? Hollywood Agent and EVP at MACRO Jelani Johnson has a fundamental piece of advice for writers: don't rush it. Just keep doing the work and you will find representation at the right time.
Johnson stresses, "What you should really be focusing on is being the fullest version of yourself, because that is what will be reflected in the art that you create." Living a full life and developing your passion can't be overlooked in the struggle to become a full-time writer, because any good writer needs to experience the world and develop certain perspectives. "Agents are always looking for dynamic, talented writers. The way that you step to the top of the list is to become the coolest version of yourself," says Johnson. "Travel, lean into your friend group, consume art…if you spend all your time writing, what are you pulling from?"
Benjamin agrees. "Reps will find you. You are talented, you have things to say, and if you come at it from that perspective, you will choose people who naturally align with you." Indeed, finding the right representation comes down to personality and a shared vision. It can be tempting to rush into meetings with agents and managers, but depending on your career stage, you may not even need one. "If you're generating opportunities for yourself and getting offers, you may just need a good attorney," Johnson says. While an agent or manager will help you find work, assist you with revisions and prepare you for pitches, attorneys can help with reading contracts and help emerging writers protect themselves as they grow. As for representation, "Wait until you find a person who's aligned with you on a human level and invest in that person," Johnson says.
Another important thing to remember when approaching representation: a good rep will not try to lock you into a term, nor will they be asking you for any kind of financial investment upfront. Reps only make money if you are making money as a writer. A good client/rep relationship should always be mutually beneficial and built on trust. If something doesn't feel right, you shouldn't be locked into working with this person. As a writer, it's important to note that it's a two way street: reps deserve to have their process and their boundaries respected, and to that end, it's not considered acceptable to cold call or email an agent or manager.
Although it can be daunting to be another unrepresented writer in a sea of aspiring creators, Johnson's philosophy on finding representation comes back to the process of building your network. "A rising tide lifts all ships," says Johnson. "When you have artists with their own individual platforms linking arms, the industry can't say no to that. Network horizontally. Find your people, be social together and show up for each other."