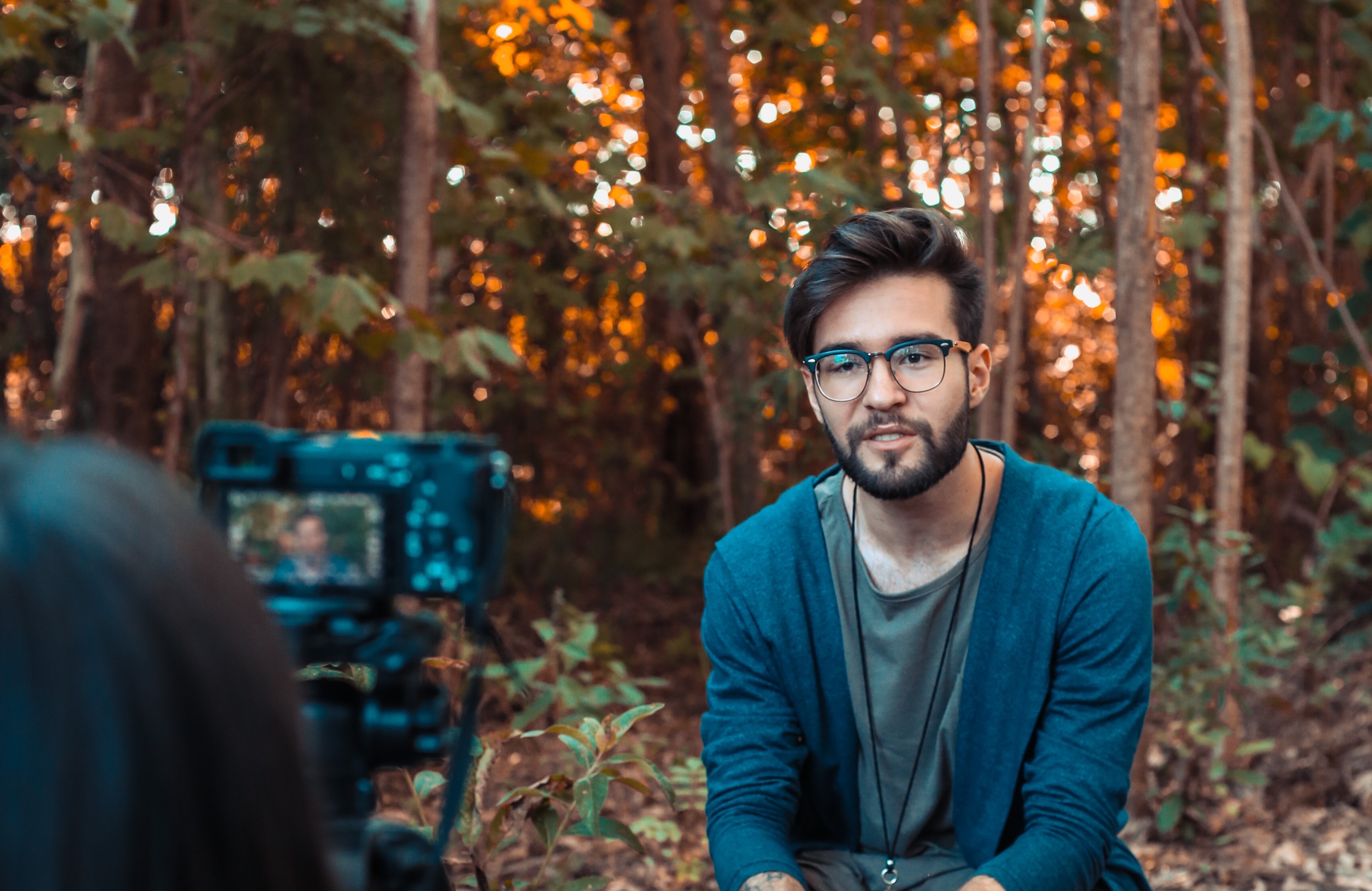 Challenge is closed
Interview a family member about something (an event, a relationship, an experience) in their background or in your family history that had a profound impact on their life, something you were always curious about. Shoot the interview and then choose one of the following:
A) Non-fiction: Craft a video (maximum 8 mins) that includes this interview, but can also include archival or other visual material.
B) Fiction: Write the scene/sequence (maximum 10 pages) that includes the reveal of the family secret as an important moment for your main character.
All entries are reviewed and ranked by Sundance Co//ab jurors who will select a winning entry. (To give jurors more time for this process and to ensure complete fairness and consistency, jurors will no longer be providing individual feedback, but we encourage the community to continue to provide their valuable contributions to the creators who submit work.)
Sundance Co//ab Members are welcome to submit their works-in-progress through our Share Your Work section of the site, where feedback is provided by Sundance Co//ab Advisors and other community members. Your work-in-progress submission can include your Challenge entry, following the announcement of the winner.
SUBMISSION LIMITS
Your written work cannot exceed 10 pages and short films should be under 8 minutes.
Deadline to submit: October 31, 2019 at 12PM/Noon PT.
CHALLENGE RULES
Our monthly challenges are open to everyone in the Sundance Co//ab community. One entry per person, per challenge. All submissions will be viewable to the community. All submissions will be given equal consideration and the final winner will be determined by the consensus of the designated Sundance judges.
Only those submissions that meet the criteria outlined in the submission guidelines can be selected as the winner.
The challenge closes on October 31 2019 at 12PM/Noon PT.
PRIZE
The winner will have their work featured on the Sundance Co//ab site and receive:
One-year Sundance Co//ab Membership
One-on-one mentorship session with a Sundance Advisor
Free Master Class of their choice
Submission Guidelines
One entry per person, per monthly challenge. The limits for monthly challenge submissions are the following: scripts – 10 page limit; video – 8 minute limit; audio/podcast– 8 minute limit
Technical Details
Videos: Accepted video file formats: AVI , FLV, MOV, MP4 or MPEG-2. Note: If you choose to upload a .MOV file make sure that it is not using the Apple ProRes compression. We do not support reading Apple ProRes files or raw camera formats like ARRI and RED at this time.
Scripts: PDF format only, please
Other: If your file format fits outside of the video, pdf, audio file category, please contact us and we will see if we can accommodate it.
(Please do not use copyrighted material without permission as part of this monthly challenge.)
Jurors
Grainger David

Juror
Grainger David's short THE CHAIR screened in competition for the Palme d'Or at Cannes, won the Jury Prize at SXSW and at the LA Film Festival, and went on to play Berlin and Telluride. His feature script THE WALL AT THE END OF THE ROAD was selected for the 2017 Sundance Screenwriters Lab, the 2017 Directors Lab and the 2019 Talent Forum. He is a South Carolina native and graduate of Princeton and NYU Grad Film.
more...
Sachin Dharwadker

Juror
New York, New York, United States
Sachin Dharwadker is a screenwriter and director from Madison, Wisconsin currently based in Los Angeles. After graduating from NYU's Tisch School of the Arts in 2016, he was a Sundance Ignite fellow (for his short film BREATHE IN BREATHE OUT), a participant of the Sundance Episodic Lab and the New York Stage & Film Filmmakers' workshop (both for his drama pilot THE PRINCE OF HYDE PARK), and a Richie Jackson Artist Fellow. In 2018 he relocated from New York to Los Angeles to pursue work as a TV writer, and he's currently developing a drama pitch for sale to cable and streaming networks.
Eliza Lee

Juror
Vancouver, Canada
Eliza was the 2016 Sundance Asian-American Feature Film Fellow, and attended the Sundance Screenwriters Intensive that same year with her Athena Film Festival award-winning screenplay, A BEAUTIFUL LIE, about crime novelist Patricia Highsmith. In 2017, she was selected to participate at the first ever Amazon Studios lab.