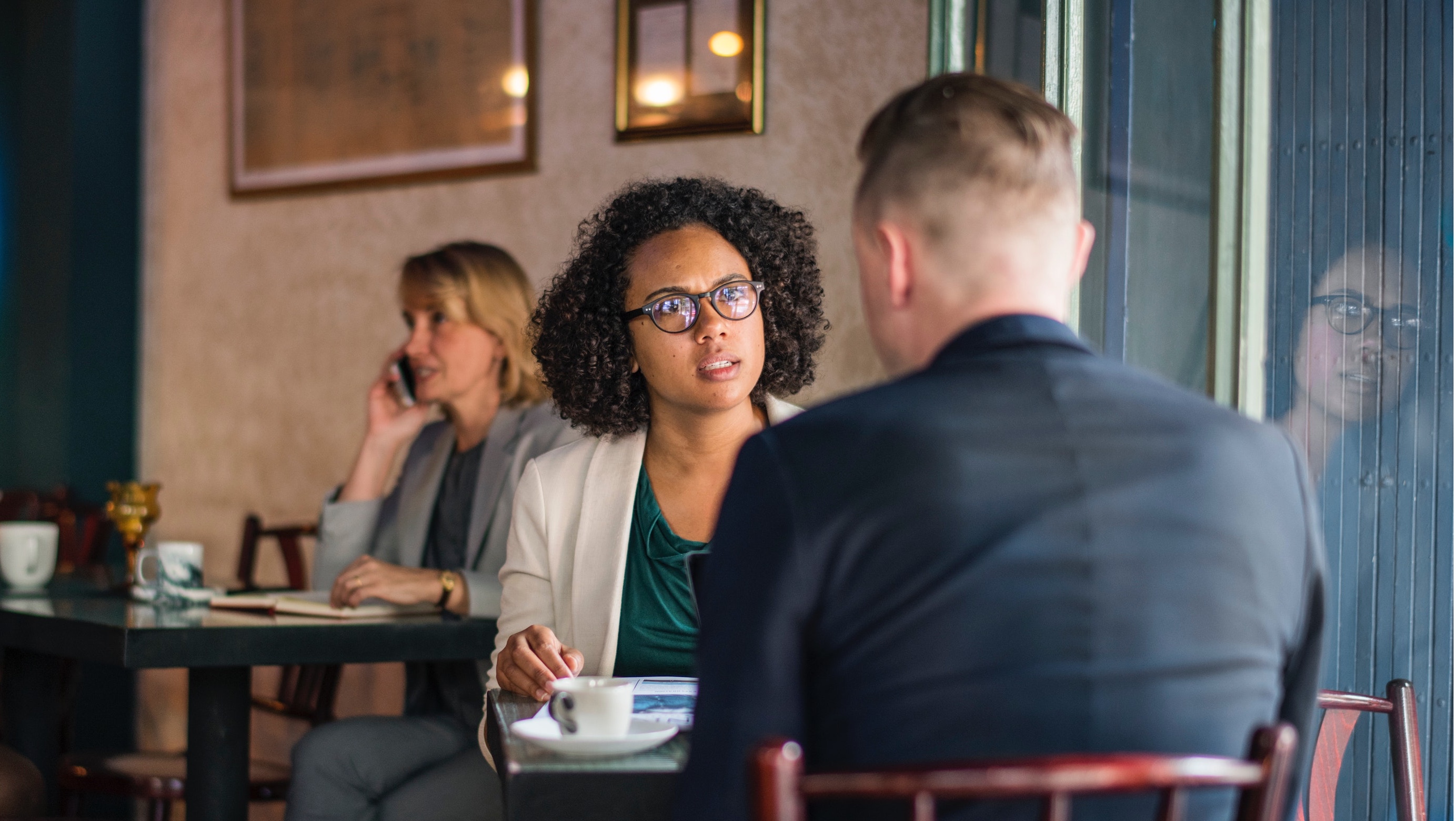 Challenge is closed
Winner
Amanda Blanchard
Screenwriter
Fixed Births is a scene introducing one of the three main characters and the world of a dystopian feature film I am currently working on. Initially, this scene is from a series of dystopian science fiction short stories I wrote.
Create a scene or sequence in which two people from different backgrounds must negotiate a misunderstanding. Establish the characters and their points of view, provide a clear conflict, and show us what happens.
You can craft this scene in script form or as a video in any genre. Eligible work must meet the challenge criteria with scripts no more than 10 pages in length and videos no more than 8 minutes in running time.
All entries are reviewed and ranked by Sundance Co//ab jurors who will select a winning entry. (To give jurors more time for this process and to ensure complete fairness and consistency, jurors will no longer be providing individual feedback, but we encourage the community to continue to provide their valuable contributions to the creators who submit work.)
The winner will have their work featured on the Sundance Co//ab site and receive:
One-year Sundance Co//ab Membership

One-on-one mentorship session with a Sundance Advisor

Free Master Class of their choice


Sundance Co//ab Members are welcome to submit their works-in-progress through our Share Your Work section of the site, where feedback is provided by Sundance Co//ab Advisors and other community members. Your work-in-progress submission can include your Challenge entry, following the announcement of the winner.
SUBMISSION LIMITS
Your written work cannot exceed 10 pages and short films should be under 8 minutes.
Deadline to submit: September 30, 2019 at 12PM/Noon PT
CHALLENGE RULES
Our monthly challenges are open to everyone in the Sundance Co//ab community. One entry per person, per challenge. All submissions will be viewable to the community. All submissions will be given equal consideration and the final winner will be determined by the consensus of the designated Sundance judges.
Only those submissions that meet the criteria outlined in the submission guidelines can be selected as the winner.
The challenge closes on September30 2019 at 12PM/Noon PT.
PRIZE
The winner will receive a Sundance Co//ab subscription for one year, a one-on-one mentoring session with a Sundance Advisor, a free master class of their choice, and will be featured prominently on the site.
Submission Guidelines
One entry per person, per monthly challenge. The limits for monthly challenge submissions are the following: scripts – 10 page limit; video – 8 minute limit; audio/podcast– 8 minute limit
Technical Details
Videos: Accepted video file formats: AVI , FLV, MOV, MP4 or MPEG-2. Note: If you choose to upload a .MOV file make sure that it is not using the Apple ProRes compression. We do not support reading Apple ProRes files or raw camera formats like ARRI and RED at this time.
Scripts: PDF format only, please
Other: If your file format fits outside of the video, pdf, audio file category, please contact us and we will see if we can accommodate it.
(Please do not use copyrighted material without permission as part of this monthly challenge.)