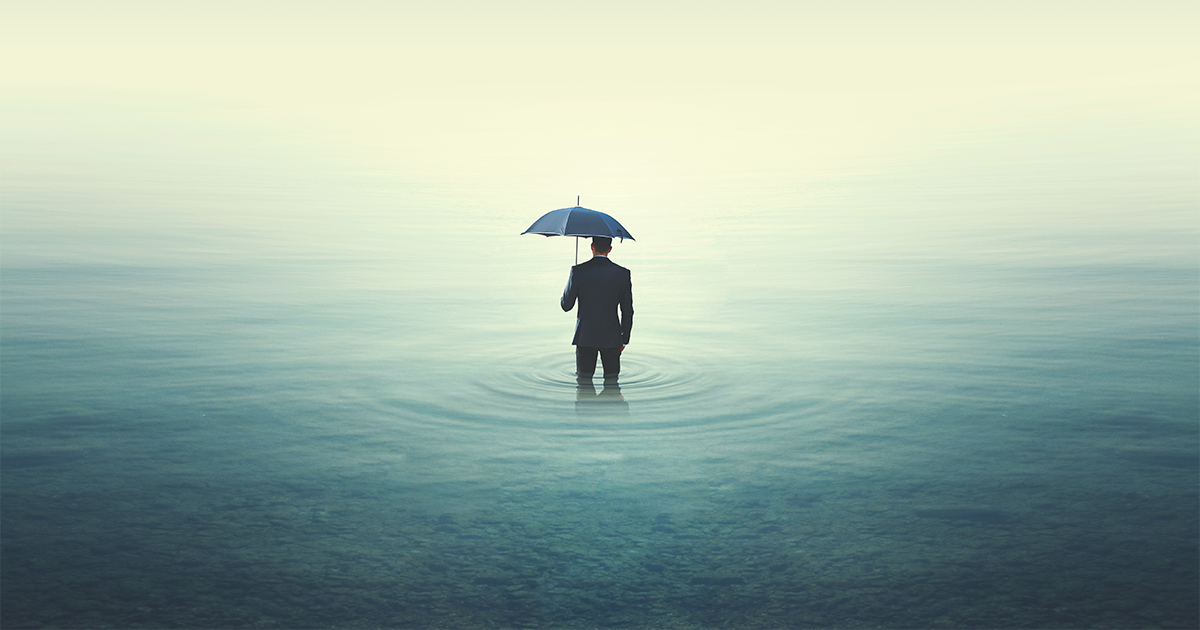 Challenge is closed
Winner
An Instagram influencer gets a surprise visit from a different kind of celebrity... a familiar figure straight out of "Sunset Boulevard".
RUNNERS-UP
Mr Jones by Jillian Wade
Who is Cinderella? by Kimberly Divad
---
A fish out of water is the classic trope of placing a character in an unusual environment or situation to begin and/or advance the story, heighten tension, and/or to add comedic effect. Choose a historical figure or well-known cinematic character as your protagonist and place this person in a unique fish out of water moment. What surroundings do they find themselves in? Is there an activity or circumstance that further complicates their journey? Be sure to identify their objective in the scene and how the element of conflict comes into play. Your final written submission can be in any genre and should be no more than 10 pages in script format.
SUBMISSION LIMITS
Your written work must be no longer than 10 pages.
Deadline to submit: August 31, 2021 at 2PM PT.
CHALLENGE RULES

Our monthly challenges are open to everyone in the Sundance Collab community. One entry per person, per challenge. All submissions will be viewable to the community. All submissions will be given equal consideration and the final winner will be determined by the consensus of the designated Sundance judges.
Only those submissions that meet the criteria outlined in the submission guidelines can be selected as the winner.
The challenge closes on August 31, 2021 at 2PM PT.

If you have questions regarding the challenge, please email collabsupport@sundance.org. Please do not contact members of the jury directly.

PRIZES

Winner will receive:
Their work featured on Sundance Collab
A one-on-one mentorship session with a Sundance Advisor
Sundance Collab Annual Creator Membership (12 months) which includes:
Invitation to monthly member-only Advisor Q&A Live events
Valuable feedback on your work-in-progress from a Sundance Advisor and the Sundance Collab community via Share Your Work
Opportunity to register for a one-on-one session with our Advisor-in-Residence
Two runners-up will receive a Sundance Collab Annual Creator Membership.
Submission Guidelines
One entry per person, per Challenge. Your written work must be no longer than 10 pages. Please do not use copyrighted material without permission as part of this monthly challenge.
Technical Details
Scripts should be in PDF format.
If your script is not a PDF file, please contact us and we will try to see if we can accommodate it.
Juror
Richard Heredia-Arriaga is a writer, director and Sundance Co//ab community leader. Born and raised in Sacramento, CA, he currently lives in Los Angeles, CA and has a BA in Cinema from San Francisco State University and an MFA in Film & Television Production from the University of Southern California's School of Cinematic Arts. His graduate thesis film, HAPPY BIRTHDAY, had its World Premiere at the 67th Festival de Cannes Short Film Corner and was nominated for Best Short Film, Best Director and Best Lead Actor at the 2014 New York City International Film Festival.
more...
Simone Ling

Juror
Los Angeles, United Kingdom
Straddling the studio and indie worlds as a creative producer and story consultant, Simone has a particular interest in supporting diverse voices and filmmakers behind and in front of the camera. Producing credits include Aurora Guerrero's Spirit Award-nominated MOSQUITA Y MARI, and Anahita Ghazvinizadeh's THEY, an Official Selection of the Cannes Film Festival and nominated for a Queer Palm and Camera d'Or. A member of the Producers Guild of America, MPEG, and BAFTA/LA, she sits on BAFTA's New Talent and Scholarship Committee. A TAP (Transatlantic Partners), Film Independent Fast Track, Tribeca TFI Network, Independent Film Forum No Borders Fellow, and WIF/Sundance Fellow, she is a Fulbright Scholar with Masters degrees from the University of Oxford and Stanford University. An advisor for Sundance Collab's Producing and Screenwriting courses, and an Outreach Consultant for the Sundance Institute, she has additionally been a facilitator for Cine Qua Non's Script Revision Lab, and is a Senior Lecturer and Creative Mentor at the American Film Institute Conservatory.
Alicia Ortega

Juror
San Antonio, Texas, United States
Alicia D. Ortega holds a BA from Stanford and an MFA in fiction from Louisiana State, where her novel THE GHOST YOU DESERVE won the Robert Penn Warren Award for best MFA thesis in prose. A participant in both the Sundance Screenwriters Lab and the Sundance Screenwriters Intensive, she was awarded a 2019 SFFILM Westridge Grant to work on her debut feature film script, RIGHTEOUS ACTS.
more...
Juror
Adrienne Rush is a screenwriter hailing from Virginia and now living in Los Angeles. She writes both feature films and television. Among her more recent work is an episode of the Amazon original show THE UNDERGROUND RAILROAD.
more...
Meedo

Juror
Los Angeles, California, United States
Meedo Taha is a Lebanese filmmaker and author whose work uses genre elements to explore the space between individual identity and collective memory. His short film THE INCIDENT received awards from the Phoenix Film Festival and Lebanese Film Festival, and the Directors Guild of America's Jury Award for Best Latino Student Film. His feature film project OTHER PEOPLE participated in Sundance Institute's Screenwriters Intensive, and won honorable mention at the Samuel Goldwyn Writing Awards and Francis Coppola's American Zoetrope Screenplay Competition. His feature film project A ROAD TO DAMASCUS is supported by Doha Film Institute and has recently been selected for Qumra.
more...