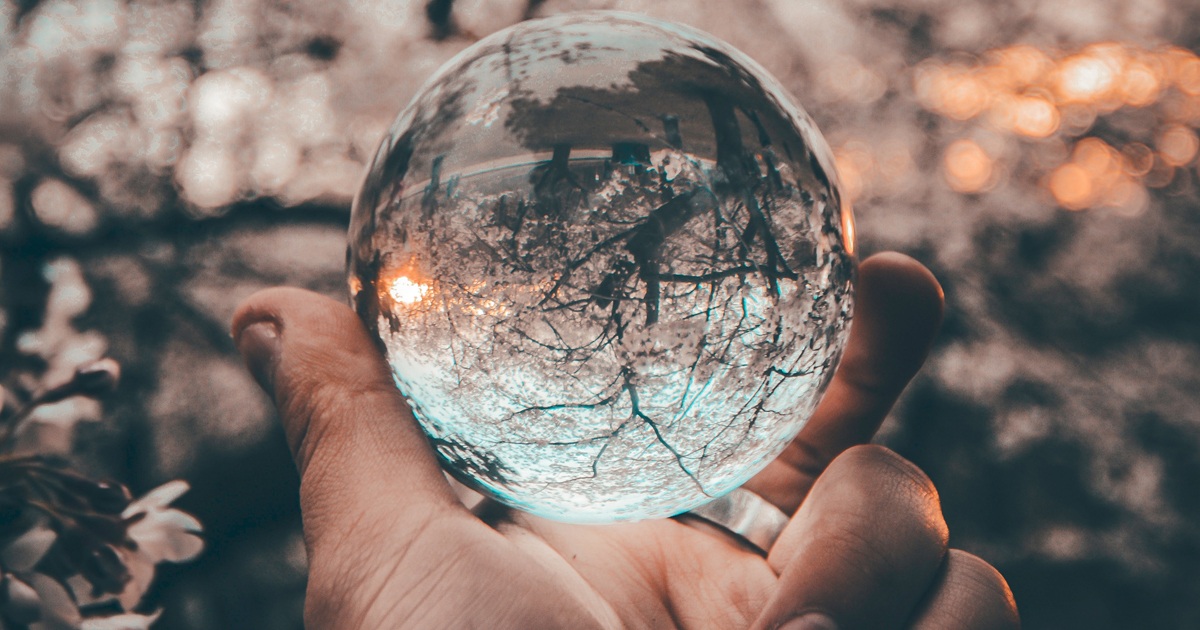 Challenge is closed
Winner
Two friends road trip to collect a medicinal plant, leading one to spiral out in her own existential dread and the other to find clarity through choosing hope.
RUNNERS-UP
Training Wheels by Margaret Waggoner
Together Again by Anna Robins
---
It's no secret that we're living through unprecedented and complicated times, but there is always hope to be found and a new day ahead. This month's challenge invites you to envision what the future holds when we reach the other side of the pandemic and begin to experience connection in new ways. Write a scene/sequence of your ideal day post Covid-19. Who would you be with? Where would you go? What would you be doing? The scene should set up the characters and location of this imagined day, but include a turning point that creates conflict where you must find a way to overcome an unforeseen challenge. The story should ultimately lead to a lesson learned and/or a positive resolution. Your submission can be written for any genre (drama, comedy, action, horror) and should be no more than 10 pages.
SUBMISSION LIMITS
Your written work cannot exceed 10 pages.
Deadline to submit: September 30, 2020 at 2PM PT.
CHALLENGE RULES
Our monthly challenges are open to everyone in the Sundance Co//ab community. One entry per person, per challenge. All submissions will be viewable to the community. All submissions will be given equal consideration and the final winner will be determined by the consensus of the designated Sundance judges.
Only those submissions that meet the criteria outlined in the submission guidelines can be selected as the winner.
The challenge closes on September 30, 2020 at 2PM PT.

If you have questions regarding the challenge, please email collab@sundance.org. Please do not contact members of the jury directly.
PRIZES
Winner will receive:
The winner will have their work featured on Sundance Co//ab
One-on-one mentorship session with a Sundance Advisor
Sundance Co//ab Annual Membership (12 months) which includes:

Invitation to monthly Member-only Advisor Q&A Live webinar
Opportunity to receive feedback from a Sundance Advisor on work-in-progress you post to Share Your Work
Eligible to participate in online Writing Groups (coming soon)

Final Draft screenwriting software (12-month license)
Runners-up (two will be selected) - Sundance Co//ab Annual Membership (12 months)

Submission Guidelines
One entry per person, per monthly challenge. The limits for monthly challenge submissions are the following: scripts – 10 page limit.
Technical Details
Scripts: PDF format only, please

Other: If your file format fits outside these formats, please contact us and we will see if we can accommodate it.
(Please do not use copyrighted material without permission as part of this monthly challenge.)
Sheldon Candis

Juror
New York, New York, United States
Baltimore native Sheldon Candis is a graduate of the USC School of Cinematic Arts. Candis recently created and directed the docu-narrative series 'I WILL WHAT I WANT', a cinematic portrait of ballet phenom Misty Copeland for Under Armour. Candis' documentary THE DWELLING, chronicles the lives of two homeless men living along Tokyo's Sumida Gawa. The film is being distributed by Scion and Giant Robot magazine.
more...
Benjamin-Shalom Rodriguez
Juror
Los angeles, California, United States
Benjamin-Shalom Rodriguez (or simply, "Ben") is a queer, Mexican-Israeli-American, Jewish writer, director and comedian. Some #humblebrags: 2020 Sundance Institute Feature Film Program Fellow, Will & Jada Smith Family Foundation development grant recipient, Ryan Murphy HALF Directing Mentee, NHMC TV Writers Fellow, Fox Writers Intensive Fellow, and alumnus of Film Independent's Project Involve and CBS Showcase. As a writer/director Ben's had 20+ comedic shorts/webisodes produced and 2 dramatic, award nominated/winning shorts produced.
Juror
Emily Ann Hoffman is an animator, filmmaker, and artist whose work explores female sexuality, body, and vulnerability through a comedic lens. Her films have screened at Sundance (NEVADA), SXSW (BLACKHEADS), Slamdance (OK, CALL ME BACK), and qualified for the Academy Awards (NEVADA).
more...
Juror
Hannah Pearl Utt is a director, writer, and actor whose feature directorial debut, BEFORE YOU KNOW IT, premiered in competition at the 2019 Sundance Film Festival. The film, which also stars Utt, alongside co-writer, Jen Tullock, was theatrically released by 1091 to critical acclaim and is now streaming on Showtime.
more...
Juror
Vasilis Kekatos (1991) is a Greek writer and director. In 2016 he became a Sundance Ignite fellow and in 2019 he won the Palme d'or and the Queer Palm for best short film in the 72nd edition of Cannes Film Festival.
more...