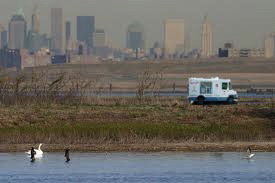 About this submission
Richie and Bobbito, two Brooklyn teens looking for some fun, steal an ice cream truck, but they get into some serious trouble when they find drugs stashed inside and try to make a trade with the dealer.
Creator
Having written and directed such classics as Citizen Kane and Touch of Evil in my past life, I was unceremoniously reborn as a pretzel vendor in Central Park. It was not until I saw one of those old wine commercials that I figured out who I really am. Since no one seems to believe me, I'm working hard to claw my way back into movie making in the 21st century. Reincarnation is not always as great as it sounds. At least I'm a bit thinner this time.
more...