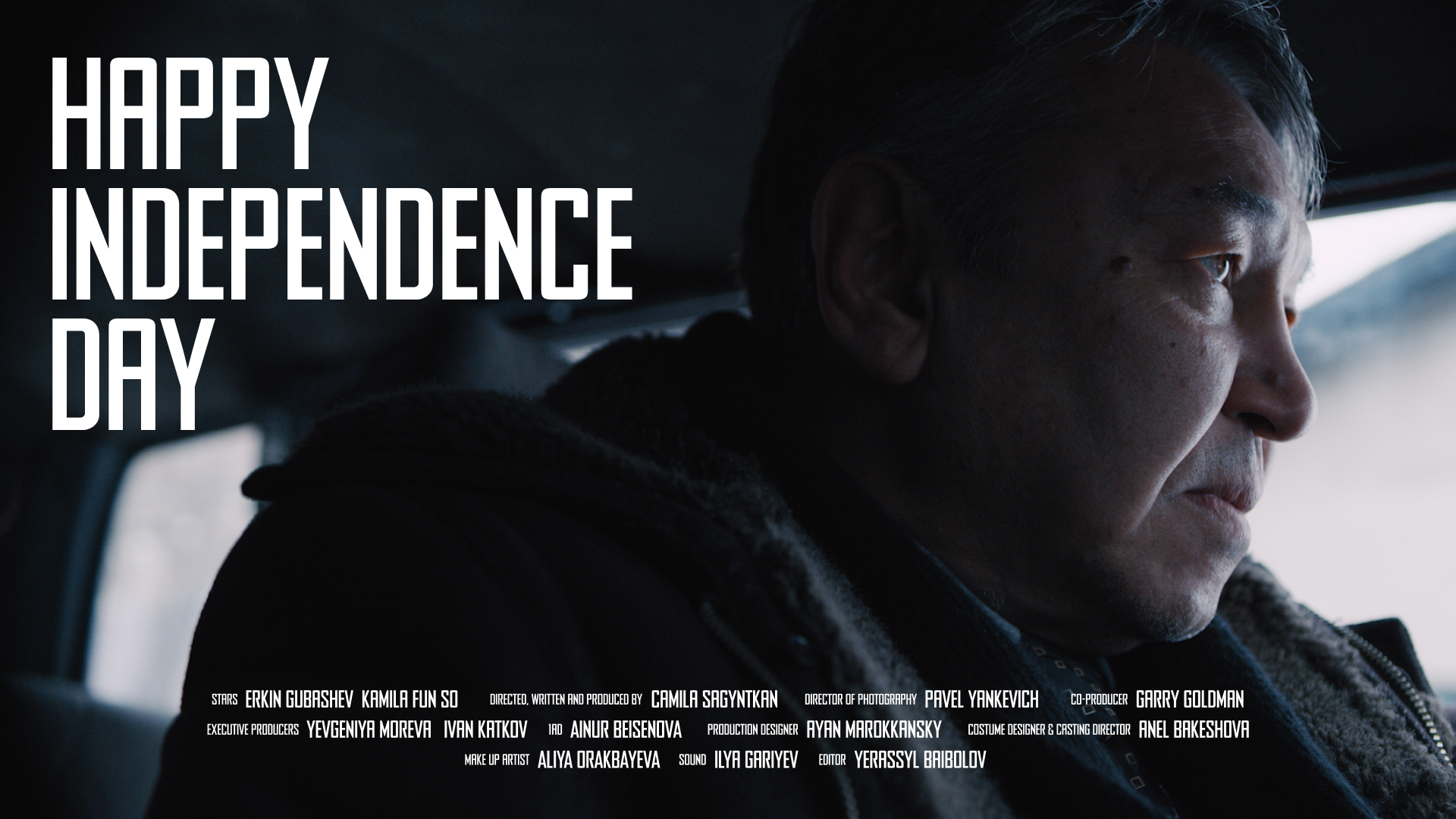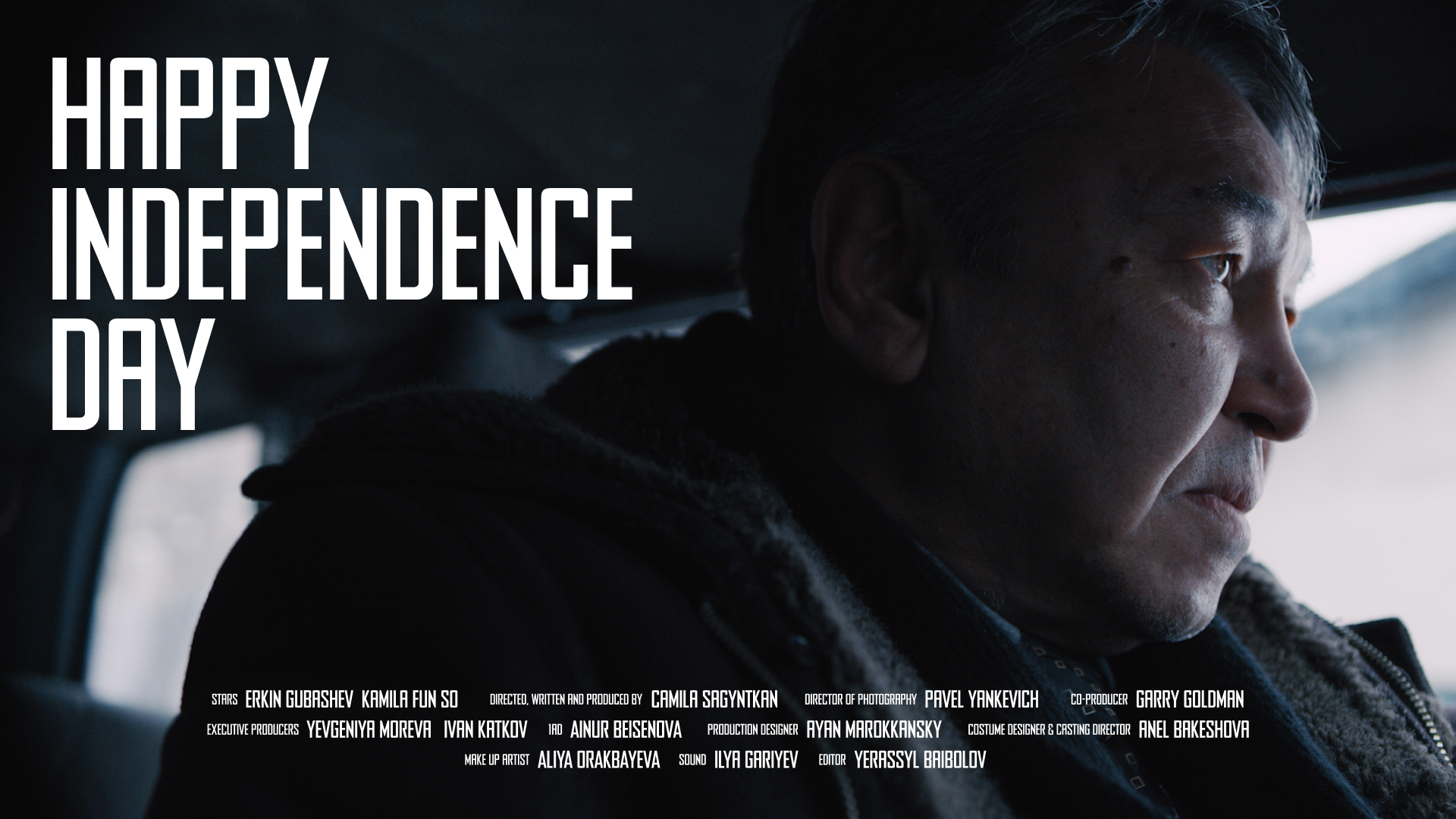 About this submission
A middle-aged man loses his meaning in life after the death of his love. His dissatisfaction with the new society increases and the fear of remaining unnecessary to anyone scares him. Marat tries to find a new sense of life against all societal, economic, and political changes in the country through work and his son's pride but finds it completely different.
---
Creator
The cultural center of Kazakhstan – the place where I was born. Alma-Ata. City of Apples. 1997, June 29 - the day of my birth when I was named – Camila, and the surname was addressed to the name of my grandfather – Sagyntkan. I'm officially a lawyer with an SPSU bachelor's diploma and a photographer but working in a different field. In my academic years, I liked to volunteer, organize the faculty circles and international forums, develop the local magazine, and prepare photo reports - in other words, I've taken part in events that weren't always related to jurisprudence, but these circumstances were a good impetus to clarify the exact sphere I want to become a professional. In my final year, I had to practice in the Legal Clinic at the SPSU, where I had the first person whom the "client" contacted before I was a helper of the consultants. However, in parallel, I chose an additional group of Advertising and External Relations. I was entrusted with the role of responsibility to create an ad video for the clinic. Writing the script, collecting the group, and charging the equipment, my team shot worthy material containing the idea of the clinic and our style. Frankly to say, all these contributions and activities led me to a career change. From childhood, my dream was to be helpful to people and become a lawyer. Chasing my dream in 2018 by living in Saint Petersburg and getting a bachelor's degree in legal studies I realized that there are so many other ways where I can be more helpful to people than in a large corrupted legal system in the CIS countries. For me, it's important to work there where culture, life, and people are close to my concepts, traditional approach, and stamina, where I can express the voice of people. Therefore, filmmaking appeared as a sphere with great respect for traditions and a liberal approach to innovations and improvement. I'd say that starting work in a new sphere helped me reinforce my personality traits, soft skills, and strength and get out of my comfort zone. I've never complained about the past because the law education as the strongest foundation, gave me a lot - communicability, perseverance, an analytical warehouse of mind, the ability to prioritize, work and learn in stressful situations, as well as strong confidence in what you do and say. Further, I came back to my city after graduation. I've been working in film crews, various forums, and media publications. In Astana, I received the role of correspondent in the leading publication – "Business Kazakhstan", and a job at "Atameken academy" as an art director. I experienced all work of each member of the film crew because I worked in every position. Last 3 years I've been working as a 1AD, producer, writer, and script supervisor. Here is 2023 year, and it's the 5th year I've been working as a filmmaker, but only in February 2023 I mustered up the courage and directed my first short film. Having crossed this barrier, I pulled out all my old scripts and decided to give them a chance to be filmed. I hope that my interest in the international sphere, the European approach, the east soul, and my love of native philosophy will make a strong friendship with every person who wants to develop, build and create something together. As a distressed and cosmopolitan person, I am always struggled with seeing discrimination and disproportion of voice sharing. As a total wanderlust, I can see the difference in behavior in different parts of international societies. I can't find the reason why we still have so many problems in the sphere of human rights study in my country. And now within every project, I want to say that it is necessary to erase borders and break stereotypes and walls that were once built between us, between people whose worries and problems seem to be different but at the same time they suddenly become so similar to each other if we share it by audiovisual work and show that we are not alone. Moreover, in such a new generation society, all should be combined: beauty, sincerity, as well as an expanded outlook and clearly expressed attitude to a multicultural environment. We all have been becoming global people, so everybody can feel how much we are responsible for our common future. And each person has to contribute to the development of our world as much as can. Therefore, dear filmmakers, let's make our world better by sharing love with the sphere that unites us - real filmmaking with the voice because art is one of the meaningful ways to draw attention to important topics in the world.
more...
Recent Submissions for 2023 Sundance Ignite x Adobe Fellowship