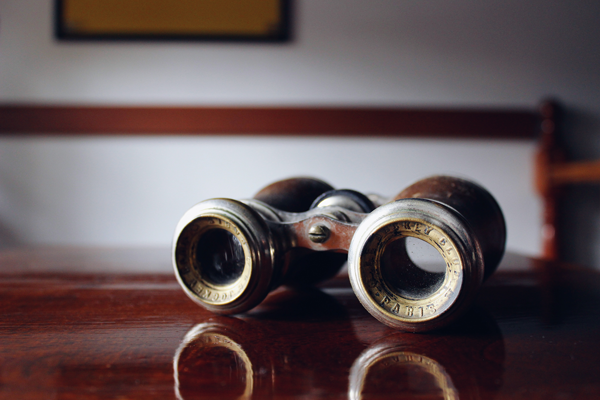 Challenge is closed
Winners
In 2008, my mother bought me a pair of shoes a couple sizes too big so that they would fit me in ten years time. They've come to represent something far greater than the steps I've taken in that time.
Adrienne
Director // Actor // Writer // Filmmaker
In memory of our little bean, this is the story of losing during a time of loss.
RUNNERS-UP
Reflection by Madison Sinsel
Dutch Pot by Charlotte Bailey
---
Collectively, many of us have found ourselves spending most or all of our time in our homes, reacquainting ourselves with spaces and objects that have made us feel safe and nostalgic. Choose an object from your home and tell the story of the origin of the object; what gives it personal resonance for you. This is a video challenge that should be no longer than 5 minutes and submitted as a vlog narrated by you. Have fun and please make it personal!
SUBMISSION LIMITS
Your video cannot exceed 5 minutes.
Deadline to submit: May 29, 2020 at 2PM PT.
CHALLENGE RULES
Our monthly challenges are open to everyone in the Sundance Co//ab community. One entry per person, per challenge. All submissions will be viewable to the community. All submissions will be given equal consideration and the final winner will be determined by the consensus of the designated Sundance judges.
Only those submissions that meet the criteria outlined in the submission guidelines can be selected as the winner.
The challenge closes on May 29, 2020 at 2PM PT.
PRIZES
Winner will receive:
The winner will have their work featured on Sundance Co//ab
One-on-one mentorship session with a Sundance Advisor
Sundance Co//ab All Access Membership (12 months) which includes:
Master Classes - One free registration in every monthly Master Class ($900 value)
Online Courses - Save 50% on first live, online multi-week course and 25% on each subsequent online course (Fees apply)
Member-only Events - Invitation to monthly Advisor Q&A Live webinar
Live Events - Priority access to select live Sundance learning events
Runners-up (two will be selected) - Sundance Co//ab Annual Membership (12 months)
Submission Guidelines
One entry per person, per monthly challenge. The limits for monthly challenge submissions are the following: videos - 5 minute limit.
Technical Details
Videos: Accepted video file formats: AVI , FLV, MOV, MP4 or MPEG-2. Note: If you choose to upload a .MOV file make sure that it is not using the Apple ProRes compression. We are unable to support reading Apple ProRes files or raw camera formats like ARRI and RED at this time.
Other: If your file format fits outside these formats, please contact us and we will see if we can accommodate it.
(Please do not use copyrighted material without permission as part of this monthly challenge.)
Juror
Temecula, California, United States
Rosa Tran started her career in animation on the Emmy-and Annie-award winning series ROBOT CHICKEN. As she made her way through the puppet fabrication ranks to the animation floor, Tran worked to streamline the departments and foster a production order that allowed the creative vision to flourish.