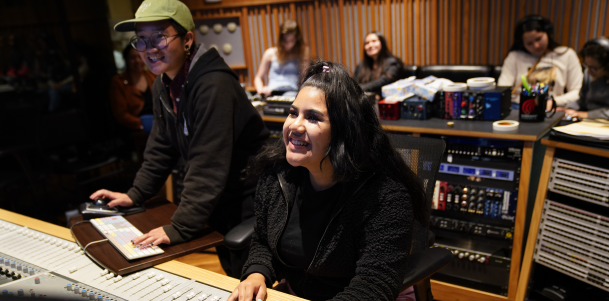 Great sound design is not exclusive to big-budget studio films. It is something that can be employed by filmmakers with any size budget. Learn the role sound design can play at the conceptual stage of your independent project and how sound can help you tell your story. Join filmmakers Alma Har'el and Benh Zeitlin as they present scenes from their films HONEY BOY and WENDY. The filmmakers, both recipients of the Dolby Institute Fellowship, will recount how they used sound design to establish place and help convey their characters' inner experiences. They'll discuss how sound connects with music as a creative element, and explain how filmmakers can make use of immersive new technologies like Dolby Atmos at a variety of budget levels.
All Sundance Co//ab webinars are recorded and will be available for all registrants after the live event. Please allow up to 24 hours after the live event for the recording to be posted.
If you have a disability and require accommodation in order to fully participate in this event, please complete this form, contact us at (435) 776-7900 or email us at accessibility@sundance.org to discuss your specific needs. Every effort will be made to accommodate advance requests; requests made within 5 days of the event may not be guaranteed.