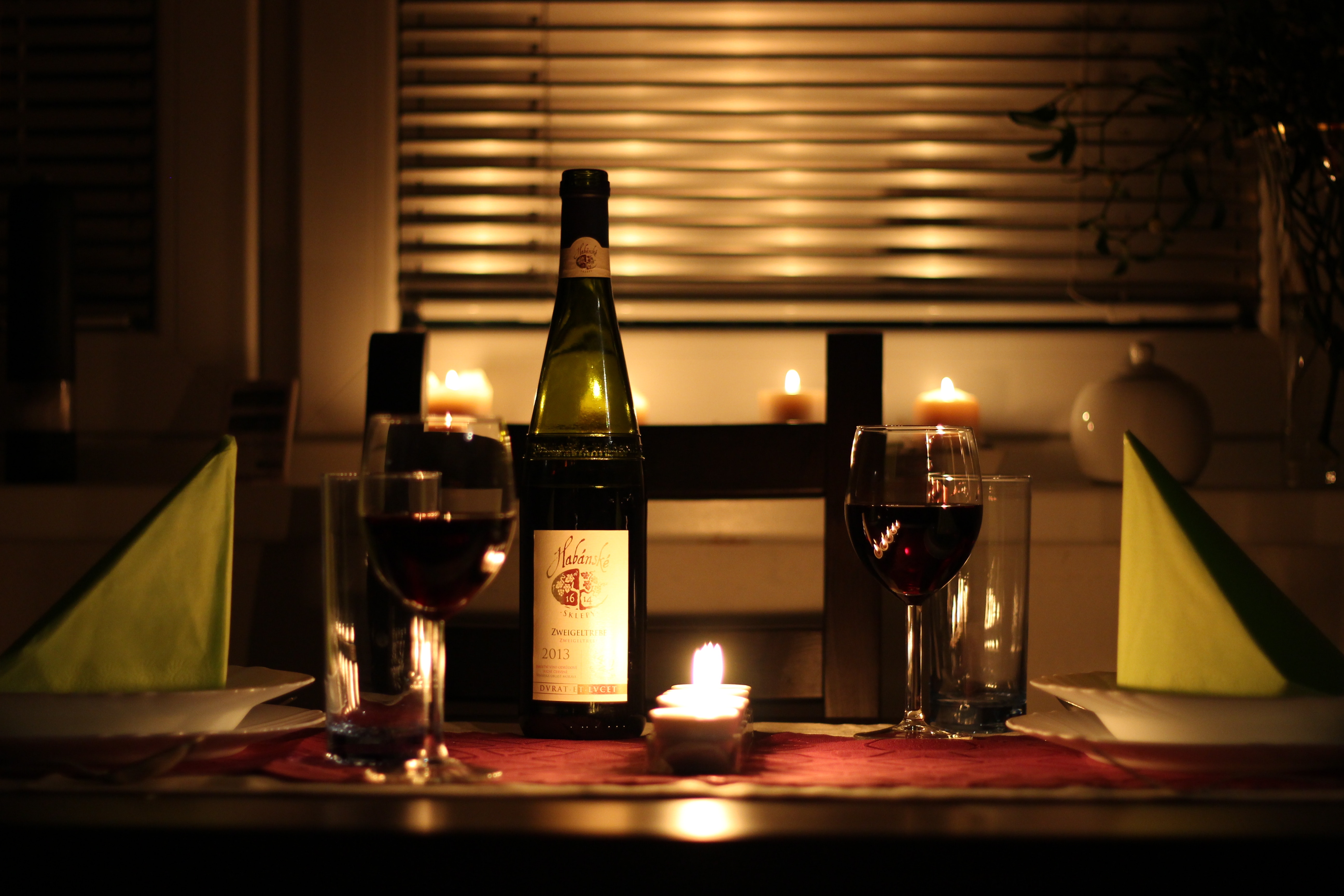 Challenge is closed
Winner
Johnathon L. Jackson
Writer
The piece I'm submitting for this project is an urban comedy about a last minute Valentines Day Tinder date gone wrong.
Ray, is a timid man who recently broke up with his girlfriend in order to participate in extracurricular activities with a guilt free conscience. He didn't consider that would leave him alone on this special day for lovers. His loneliness takes him on a swiping journey through Tinder looking for a quick hook-up. Things take a turn when his date decides she wants pizza for their night of Netflix and chill.
Valentine's Day is not all it appears to be - write a scene or short story, direct a scene, or produce an audio piece in which the server at a restaurant is a participant (unwittingly or planned) in a couple's Valentine's Day dinner. Set the scene, establish your characters, and give us an unexpected twist. Create in any genre (comedy, horror, thriller, scifi) and make it your own!

CHALLENGE RULES

Our Sundance Challenges are open to everyone in the Sundance Co//ab community. One entry per person, per challenge. Each person who participates will receive a completed feedback form on the work they submit by one of our Sundance judges. The winner will receive a Sundance Co//ab subscription for one year, a one-on-one mentoring session with a Sundance Advisor.
The winning submission will be featured on the site prominently, but all submissions will be viewable to the community. All submissions will be given equal consideration and the final winner will be determined by the consensus of the designated Sundance judges.
Only those submissions that meet the criteria outlined in the submission guidelines will be able to be selected as the winner.
Submission Guidelines
One entry per person, per challenge. While you are free to submit work of any length, this site is focused on work in progress, and you will find that you will get more feedback with more targeted, shorter, selected work.

It will help the person giving feedback to know where you are in your process: is this a first draft or cut, a revision, a nearly final version of your work?
If you have specific questions about your work, please be sure to add those so that you can get the most targeted feedback possible.
Technical Details
Videos: Accepted Video File Formats: AVI , FLV, MOV, MP4 or MPEG-2. Note: If you choose to upload a .MOV file make sure that it is not using the Apple ProRes compression. We do not support reading Apple ProRes files or raw camera formats like ARRI and RED at this time.
Scripts: PDF format only, please
Podcasts: Accepted Audio File Formats: AIFF, ACC, FLAC, MP3, MP4,, OGA, OGG, and WAV
Other: If your file format fits outside of the video, pdf, audio file category, please Contact us and we will see if we can accommodate it.
(Please do not use copyrighted material without permission as part of this Challenge.)
Meet Our Jury
Diane Bell

Denver, Colorado, United States
Diane Bell is a screenwriter and director. Her first feature, "OBSELIDIA, premiered in Dramatic Competition at Sundance where it won two awards, and went on to be nominated for two Independent Spirit Awards. In addition to writing and directing films, Diane teaches workshops on screenwriting and filmmaking, both in person and online.
more...
Joan Schimke

Brooklyn, New York, United States
An Academy Award nominated filmmaker, Joan Stein Schimke's short films (ONE DAY CROSSING, and SOLIDARITY) have screened at over 100 festivals worldwide. Joan is a graduate of Columbia University's MFA Film Program and an Associate Professor at Adelphi University in New York where she has been teaching film and video production for the past 14 years.
Enid Zentelis

Enid Zentelis is an award winning director and screenwriter nominated for the Grand Jury Prize at Sundance Film Festival for her film, EVERGREEN. She is a fellow of the Sundance Institute, a NBC-Universal Directing Fellow on Tina Fey produced series, GREAT NEWS and NYU Graduate Film Alumna.
more...