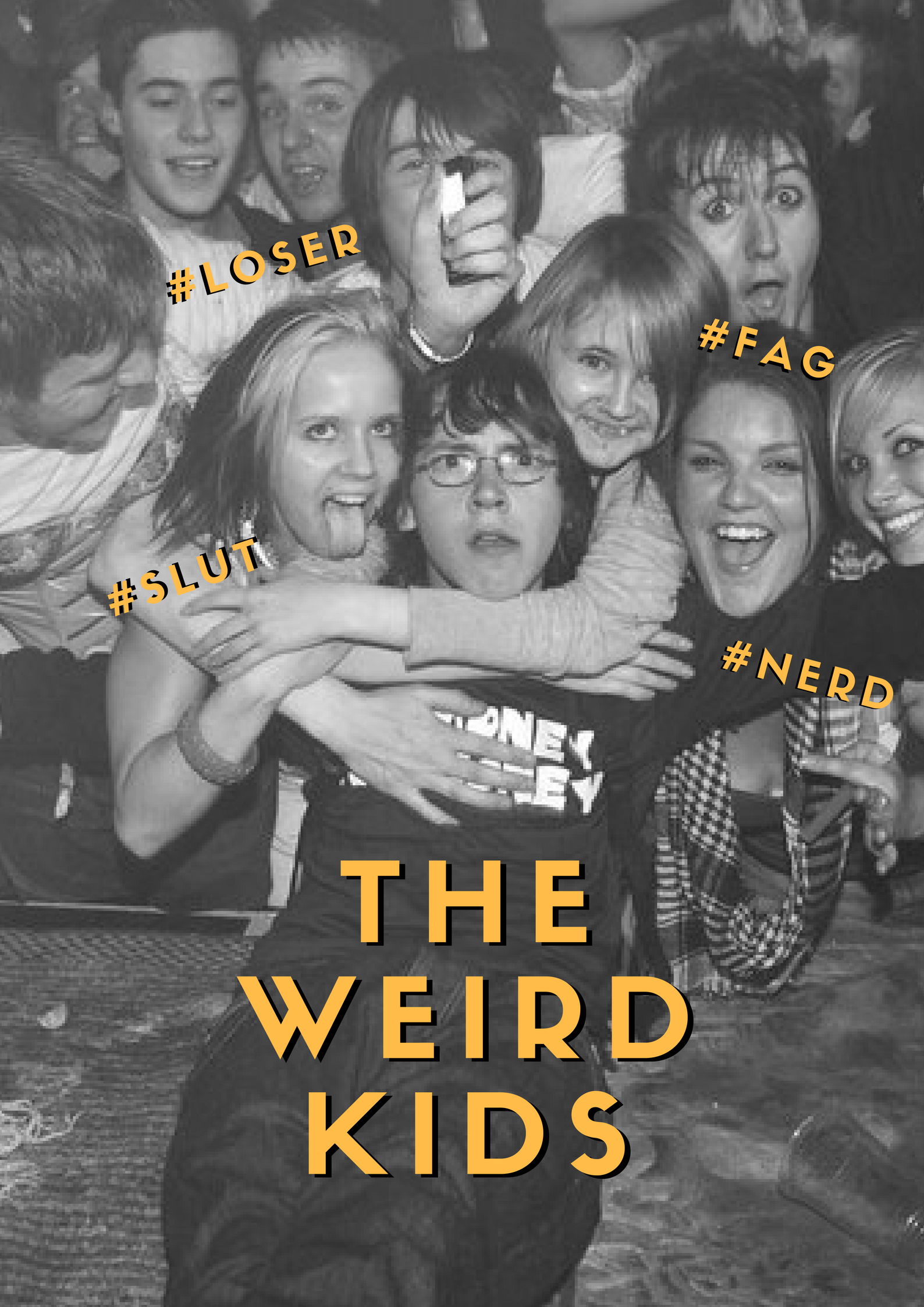 About this submission
First scenes of the pilot episode for The Weird Kids a teen dreamed TV Series set in Brazil.
When a big city, alienated and rebellious teenage girl moves to a small town in the countryside of São Paulo, she needs to find a way to fit in, while navigating the dynamics of a town where gossip is the primal form of communication.
In a style of Skins meets Freaks & Geeks, The Weird Kids is a TV teen dramedy that shows the world of countryside Brazil, permeated with a strong middle and high-class, and dominated by money and influence. Our characters come from different backgrounds, but all go to the same school, Horizons High, a private high school from Presidente Prudente, where all students wear uniforms and must conform to the school's traditional rules. All of our main characters do not fit in and try to escape the reality of their boring teenage lives in every way possible. At the school, people are focused on sciences and care very little for the arts, except for Felipe Gusmão, the drama class teacher. In his after-hours classes, the weird kids from the school get together and form a tight-knit group that takes care of each other, embrace arts, and, in its own way, excludes the ones who first excluded them.
Constantly harassed by jocks and popular girls, the only thing that saves the weird kids from further bullying and conflicts with classmates is their trust and reliance on each other. When their secrets leak to the entire small town, their lives begin to fall apart and their friendship gets tormented. Leaked videos lead to extreme slut-shaming, homosexual encounters become widely known and create a nightmare to the life of these teenagers who are just ahead of their colleagues and town in their perception of the world. Conflict of interest, the political dynamics of a small town and the power of the internet are all tackled in the series as the teenagers get together to find out who is leaking their secrets and, moreover, build their presence to fight the power and expand their community to the online world, eventually bringing their small town to one of the worldwide's trending hashtags.
Written by Mariana Thome
Creator
Los Angeles, CA, USA
Mariana is a native of the island of Florianopolis in southern Brazil, but she resides in Los Angeles where she moved to pursue a career in filmmaking. She is a Creative Director of the artist collective MARACA, located in Venice Beach. Over the years, she has directed and produced several short-films which were showcased in festivals such as Creative Minds at the Marché du Film in Cannes, Cinema Diverse, LA Femme Film Festival, New York Horror Film Festival, and the Mexico International Film Festival. Currently, Mariana writes, directs and produces short-form content for MARACA, and spends most of her time working on the post-production of her feature-documentary Scab Vendor, on the life and times of legendary tattoo artist Jonathan Shaw, who is mostly known for inking several of Johnny Depp's tattoos. Mariana has developed and shot a proof of concept for her TV-Series Desterro, a crime show based on the folklore of her hometown in Brazil. Moreover, she is currently working on a TV-series about the 1980s and 1990s in the Lower East Side of Manhattan with historian and videographer Clayton Patterson, whose work is currently exhibited, archived and preserved at the Museum of Modern Art (MoMA) in New York.
more...