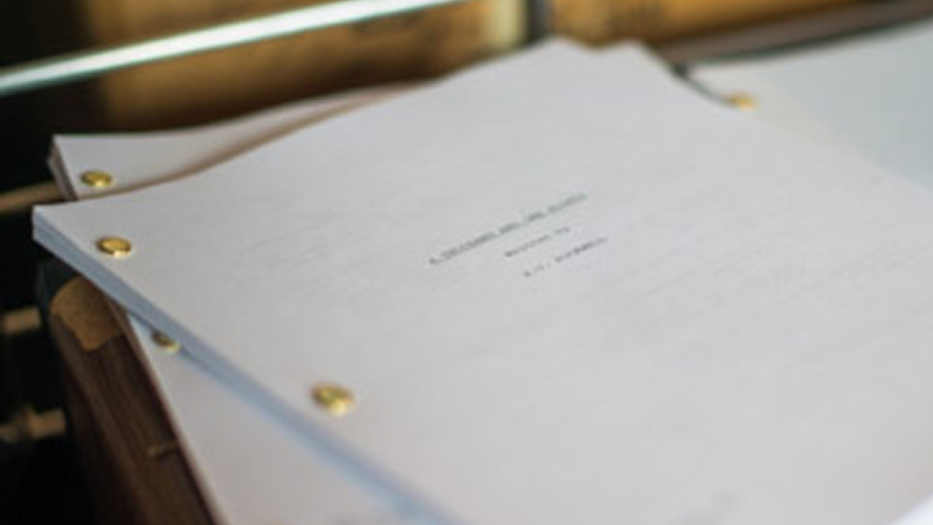 TV Writing: Core Elements (On Demand)
On Demand Course
This is an On Demand course. On Demand courses allow you to watch pre-recorded lectures at your own pace, with curated resources and other materials to support your work. You can begin taking this course at any time.
This course does not offer feedback on your work. If you would like feedback from a Sundance Advisor and to network with other writers, consider taking TV Writing: Core Elements (Self-paced).
In order to serve more of the Sundance Collab community, we developed this On Demand course from existing self-paced course content. By doing so, we are able to offer TV Writing: Core Elements (On Demand) at a price that allows more people to benefit from the course content.
Create an outline for your episodic TV pilot idea in eight weeks with an accomplished TV writer as your guide. In this introductory level on demand course, you will take this important first step for your original pilot script and learn a set of tools to help you ask the important questions of every scene and character that will get you past "stuck" when writing future episodes.
Along the way you will:
find your most effective creative writing process.
develop and hone your characters.
learn how character drives plot.
be able to identify three-act structure and have it be the backbone of your pilot.
identify A/B/C stories and break story in your own pilot.
create the tableau and tone for your pilot.
write your beat sheet.
develop your beat sheet into an outline.
understand how to receive notes and approach a rewrite.
identify a longer story arc for your series.
This course is ideal for:
television writers with an idea for a series or pilot who could use help with structure, world building, and character development.
creatives new to TV writing who want structured direction for crafting their project with a flexible schedule for completing weekly lectures and exercises.
View the Outline tab for more details on the course.
All course videos are closed-captioned. For other accommodations and support services, please email us at accessibility@sundance.org.