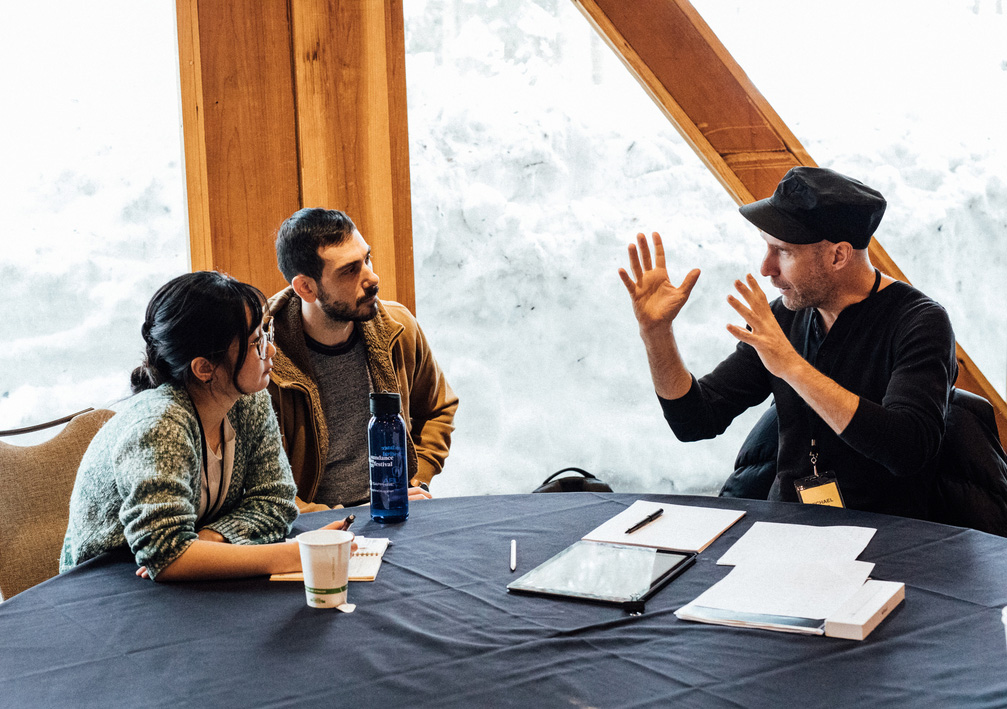 Screenwriting: Crafting Your Horror Feature
"Taking this course gave me the confidence I needed to dive into writing horror screenplays."
—Selena B., Blacklick, OH, USA
---
Sundance Collab offers a robust collection of online courses in the Sundance spirit of amplifying your independent voice as a storyteller. Join our global community to hone your craft, network with other creators, and develop career strategies to help you navigate the industry.
Learn how to give shape and form to the outline of your horror screenplay with experienced screenwriters as your guides. In this live, online course, you move from idea to outline through a review of the foundations of compelling storytelling, and lessons on character, conflict, dialogue, and the components of the horror genres.
In class sessions, you will analyze clips from horror films, complete interactive exercises, and discuss concepts with course advisors. Designated homework designed to move your concept to a completed outline is reviewed by your advisor. The course concludes with a one-on-one mentoring session with your advisor focused on your project.
By the end of the course, you will:
gain an overview of the genre.
learn the difference between a beat sheet and an outline.
review the foundations of screenwriting, including three-act structure.
sharpen your main and secondary characters.
create mood and finesse the tone of your story.
build your story world.
identify your character arcs.
set up character conflicts.
learn how to process notes from your peers, collaborators, and studio execs.
This course is ideal for:
first-time writers who would like to understand the core concepts of horror screenwriting and how to move their project forward.
experienced writers who want a more formal setting and/or the guidance of an expert in horror screenwriting.
Course enrollment is approximately 50 participants per session, with a participant-to-advisor ratio of 12-to-1. To apply, you must have an idea for a horror screenplay.
Sundance Collab provides accommodations and support services to participants with disabilities. Accommodations and services are designed to meet the needs of each participant. Please email us at accessibility@sundance.org to arrange for services.

This course is a part of the Sundance Collab Screenwriting Track which includes the following courses: