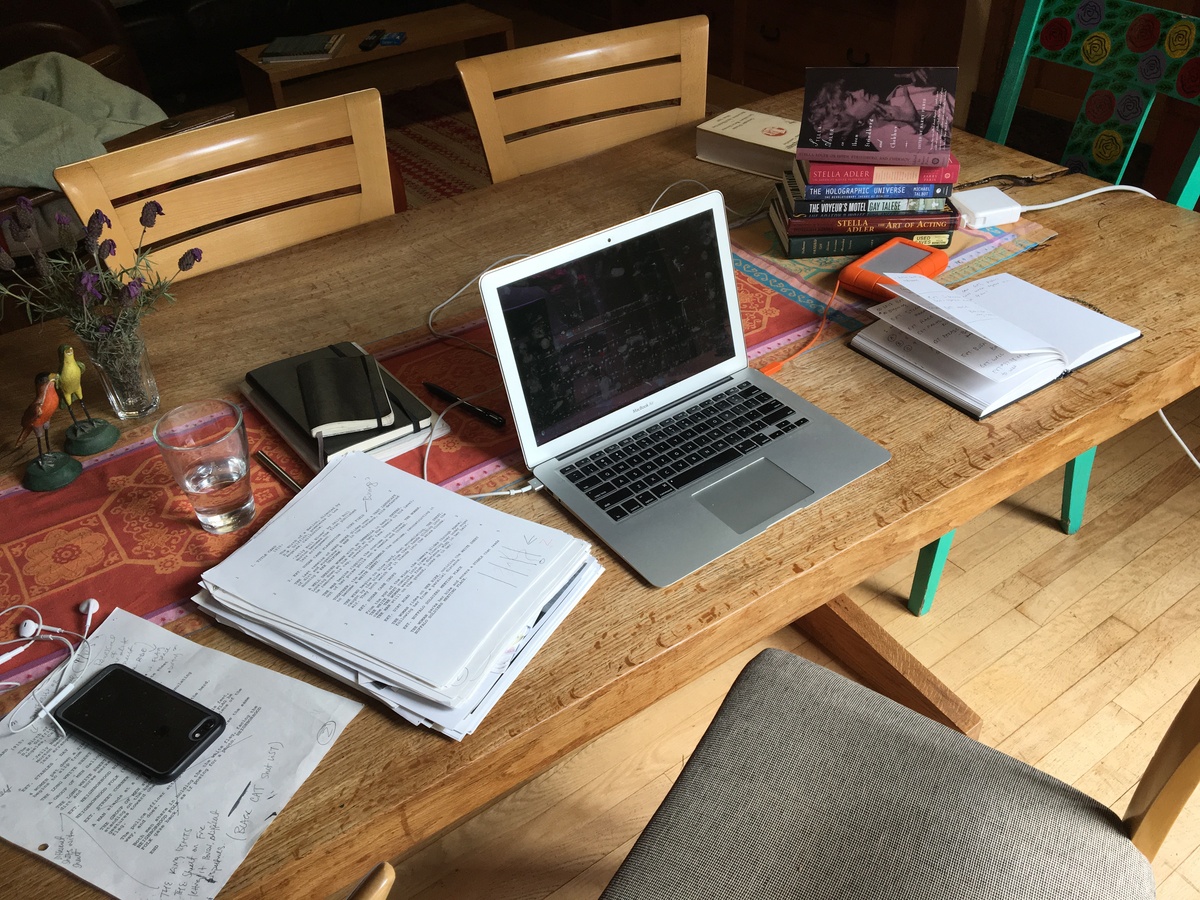 Screenwriting: Core Elements
Self-paced course
"Trey Ellis' lectures are awesome, and the feedback from the homework is really motivating."
—Santosh D., Kathmandu, Nepal
---
Create a treatment for your feature film screenplay idea in nine weeks with an experienced screenwriter as your guide. In this introductory-level self-paced course, you will take this important first step in crafting your screenplay and learn a set of tools that will get you from concept to treatment.
Along the way you will:
learn the fundamentals of theme and establish yours for your screenplay.
develop and reveal your protagonist, antagonist, and supporting characters.
gain a command of the three-act structure and an understanding of when to break away from it.
establish conflict and obstacles.
construct the world and tone for your screenplay.
layer emotion and emotional truth into your treatment.
break through your own obstacles as you revise your work.
understand how to take notes and approach a rewrite.
This is a self-paced course. Self-paced courses allow you to watch pre-recorded lectures at your own pace, while working on deadlines to get individualized feedback on your work.

This course is ideal for:
first-time screenwriters with a great idea for a film and who could use help with structure, world-building, character development, and deadlines.
novice writers who have a first draft but want to further hone their structure or character development.
We welcome participants with short film ideas, but the course is designed to teach the feature-length format.
Do you have an idea for a TV (episodic) series? Check out our course, TV Writing: Core Elements (Self-paced).
Sundance Collab provides accommodations and support services to participants with disabilities. Accommodations and services are designed to meet the needs of each participant. Please email us at accessibility@sundance.org to arrange for services.

This course is a part of the Sundance Collab Screenwriting Track which includes the following courses:
Screenwriting: Core Elements

You are currently viewing this item's details.