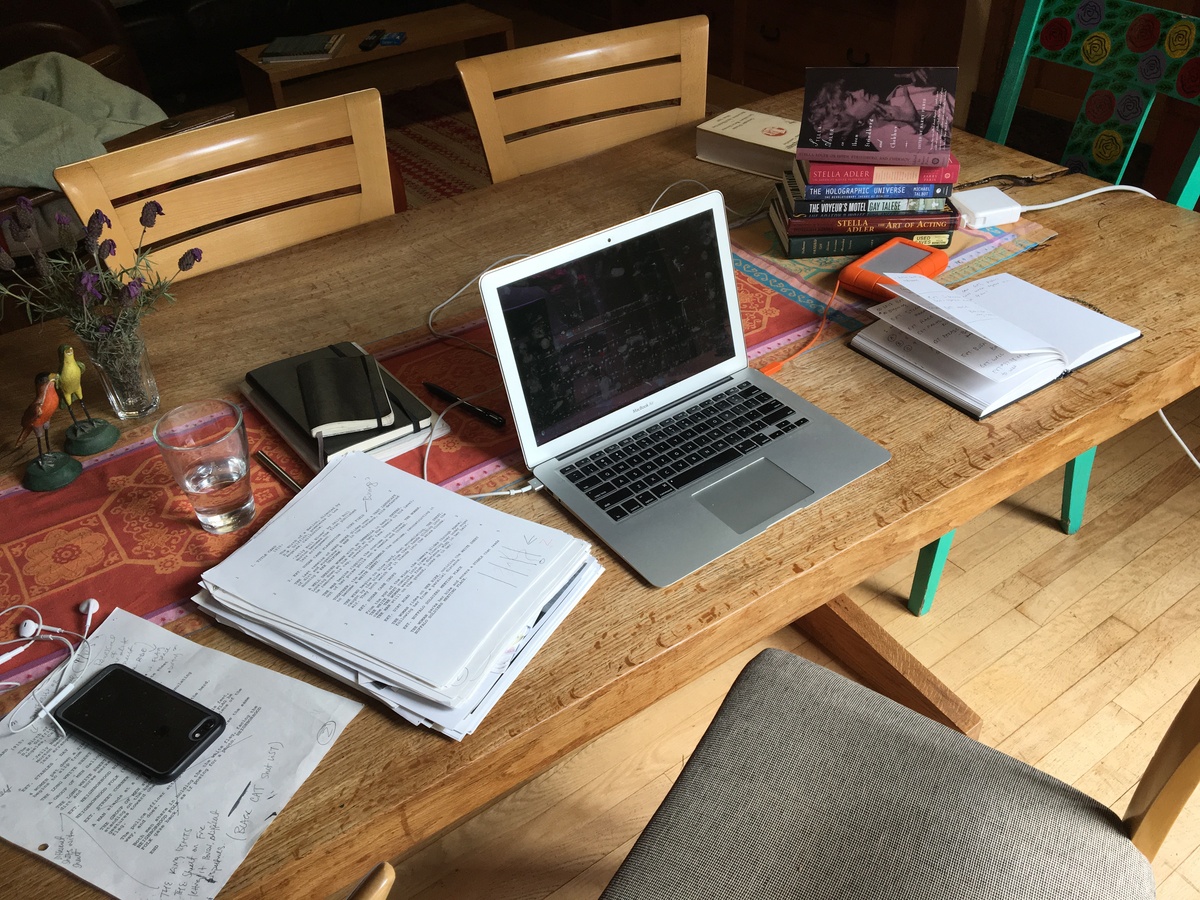 Screenwriting: Core Elements (Self-paced | 9 Weeks)
Registration is now closed for this session.
Course applications are now closed. Application deadline was extended to 2pm PT, July 22nd, 2021.
Acceptances start after the deadline, and occur on a rolling basis.
Create a treatment for your screenplay idea in nine weeks with an experienced screenwriter as your guide. In this introductory-level self-paced course, you will take this important first step in crafting your screenplay and learn a set of tools that will get you from concept to treatment.
Along the way you will:
learn the fundamentals of theme and establish yours for your screenplay.
develop and reveal your protagonist, antagonist, and supporting characters.
gain a command of the three-act structure and an understanding of when to break away from it.
establish conflict and obstacles.
construct the world and tone for your screenplay.
layer emotion and emotional truth into your treatment.
break through your own obstacles as you revise your work.
understand how to take notes and approach a rewrite.

This course is ideal for:
First-time screenwriters with a great idea for a film and who could use help with structure, world-building, character development, and deadlines
Novice writers who have a first draft but want to further hone their structure or character development
MORE ABOUT OUR SUNDANCE COLLAB SELF-PACED COURSES
Sundance Collab's self-paced courses are unique in that they provide flexibility to complete the work on your own time, but also within a structured timeline that helps you to advance your project. You will travel through the course with a cohort of screenwriters like yourself, and are given assignments with due dates during key weeks of the course.
Here's how this course works:
Each week you will view pre-recorded lectures by the instructor structured around key topics and analyze clips from feature-length films.
Post-Video Activities after each session are designed to apply concepts to your own project, and move your idea through to the next stage.
The course advisor will give you detailed feedback on your project in key developmental stages: your Action Summary (week 4), your outline (week 6), and on your final treatment (week 9).
Each week you will have the opportunity to join optional cohort Office Hours, hosted by the course advisor, to ask questions and discuss concepts.
The course includes resources such as screenplays, beat sheets and outlines for feature films. All lessons are available on demand for review for one year after you complete the course. If you have any questions about the course, please email collab_courses@sundance.org.
Sundance Collab provides accommodations and support services to participants with disabilities. Accommodations and services are designed to meet the needs of each participant. Please email us at accessibility@sundance.org to arrange for services.


We also offer a limited number of need-based scholarships for participants who would otherwise be unable to attend. (Scholarships are limited to one person per year (from date of issue)). Both the course application AND the scholarship application must be submitted before the application deadline. To apply for a scholarship FIRST submit your course application through the yellow button above. THEN submit your scholarship application through the link below. Submit BOTH before the application deadline has passed. Applications for a scholarship without a course application will not be considered.
Instructor
Trey Ellis is an Emmy and Peabody winning filmmaker, American Book Award Winning novelist, playwright, essayist and Professor of Professional Practice at Columbia University's School of the Arts. Most recently, he is an Executive Producer of the HBO documentary TRUE JUSTICE: BRYAN STEVENSON'S FIGHT FOR EQUALITY and last year's KING IN THE WILDERNESS also for HBO.
more...
Advisor
Caleb Aldrich is a TV writer who was born in Hawaii, but lived a true nomad life growing up in Louisiana, California, Texas, and Colorado. He received a BA in Creative Writing from Colorado State University where he wrote the award winning short story SPINNING PLATES, inspired by his own coming out process.
more...