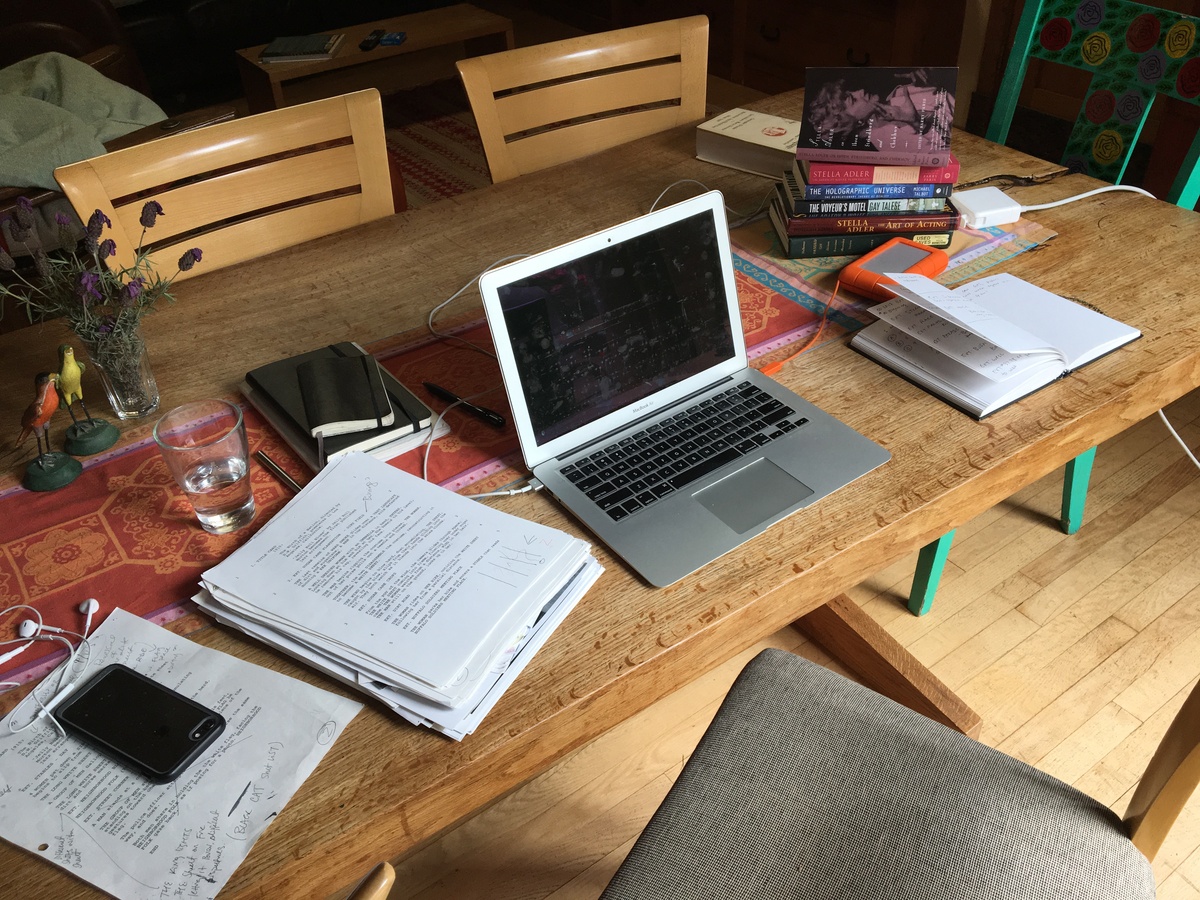 Screenwriting: Core Elements (Jun. 2020)
Registration is open until May 27, 2020
Learn the core elements of writing a screenplay for a feature film, with an accomplished screenwriter as your guide. In this live, online course, you will develop a new script idea into an outline that can be used to write your first draft. The eight weeks will cover character development, theme, story arcs and visual storytelling. Sessions include presentation, discussion, and interactive exercises. The course concludes with a one-on-one mentoring session focused on your project.
The course will be held live in our virtual classroom. All sessions are recorded for registered participants who are unable to attend live.
DURATION: Eight weeks, June 17 - July 29
SCHEDULE: Wednesdays, 9am - 11am PT

Extended first class session: Wednesday, June 17, 9am - 12pm PT

APPLICATION DEADLINE: Wednesday, May 27 at 2pm PT
Course applications are now being accepted.
TO APPLY:
Click the yellow "Apply Now" button on the top right of the page.
***
We also offer a limited number of need-based scholarships for participants who would otherwise be unable to attend. To apply for a scholarship: FIRST submit your course application through the yellow button above THEN submit your scholarship application through the link below. Both the course application AND the scholarship application must be submitted before the application deadline. Applications for a scholarship without a course application will not be considered. Apply for a scholarship to this course.
Instructor
Christina Lazaridi is an Academy Award nominated screenwriter and an expert in dynamic story design and audience response. Projects she has authored, or actively developed, have won awards at Cannes and Berlin Film Festivals, Oberhousen, Serajevo Film Festival, Sundance, SXSW and the Ariels (Mexican Oscars), among many others. She currently serves as an Assistant Professor of Practice at Columbia University's Graduate Film Division. She formerly served as Associate Director and Full-Time Lecturer at Princeton University's Creative Writing Program where she built the program's screenwriting track and conducted pioneer research with Princeton's Neuroscience Institute.
more...