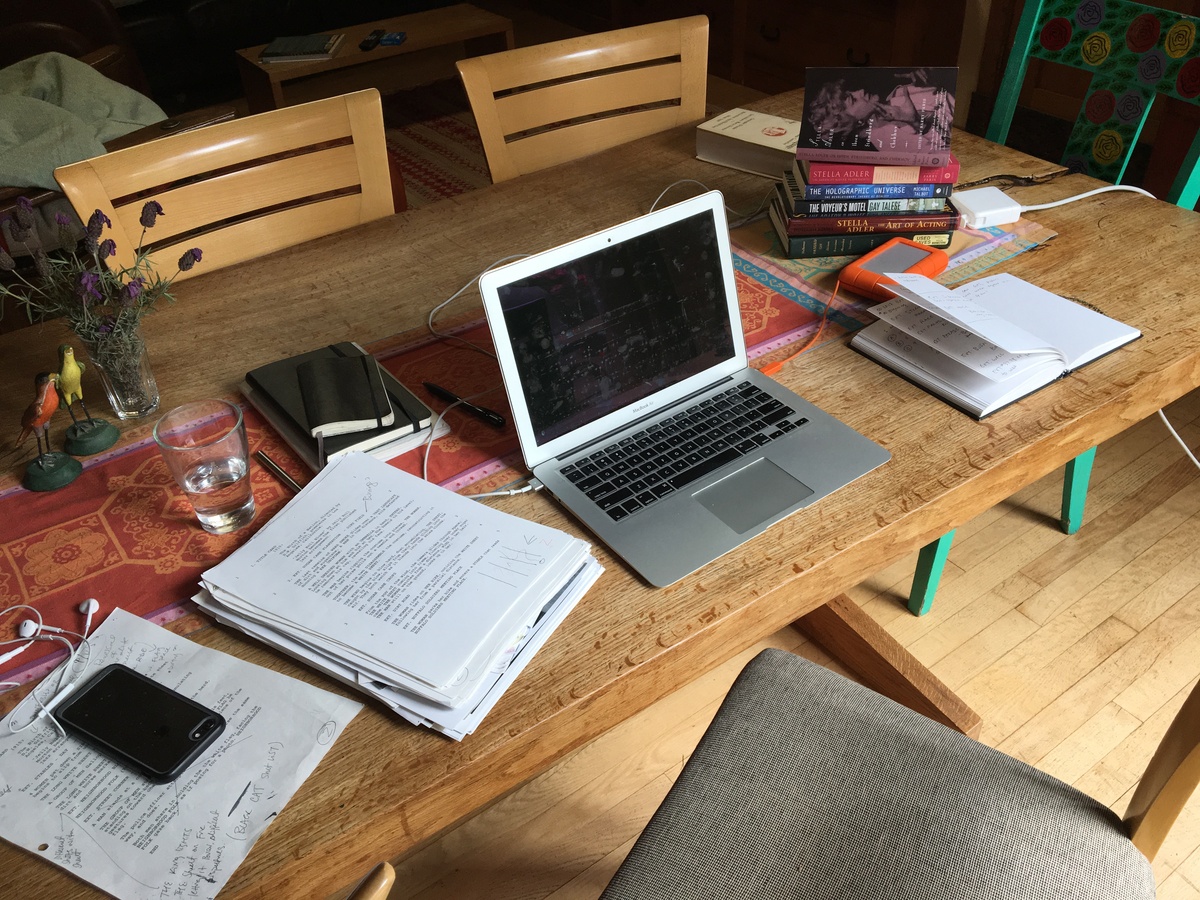 Screenwriting: Core Elements
Registration is open until March 18, 2020
Learn the core elements of writing a screenplay for a feature film, with an accomplished screenwriter as your guide. In this live, online course, you will develop a new script idea into an outline that can be used to write your first draft. The eight weeks will cover character development, theme, story arcs and visual storytelling. Sessions include presentation, discussion, and interactive exercises. The course concludes with a one-on-one mentoring session focused on your project.
The course will be held live in our virtual classroom. All sessions are recorded for registered participants who are unable to attend live.
DURATION: Eight weeks, April 7 - May 31
SCHEDULE: Tuesdays, 9am - 11am PT

Extended first class session: Tuesday, April 7, 9am - 12pm PT
One-on-one mentoring sessions are held between May 24 - 30
Extended last class session: Tuesday, May 19, 9am - 12pm PT

APPLICATION DEADLINE: Wednesday, March 18 at 2pm PT
Course applications are now being accepted.
TO APPLY:
Click the yellow "Apply Now" button on the top right of the page.
***
We also offer a limited number of need-based scholarships for participants who would otherwise be unable to attend. To apply for a scholarship: FIRST submit your course application through the yellow button above THEN submit your scholarship application through the link below. Both the course application AND the scholarship application must be submitted before the application deadline. Applications for a scholarship without a course application will not be considered. Apply for a scholarship to this course.
Instructor
Michael Urban has been a working screenwriter since selling his first screenplay in 2001, just six months after graduating from the American Film Institute with a Master of Fine Arts Degree in Screenwriting. In 2002 production began on that screenplay, resulting in the MGM/UA feature film, SAVED! Premiering at the Sundance Film Festival, the film went on to win accolades at South by Southwest and the Gen Arts Film Festival.
more...