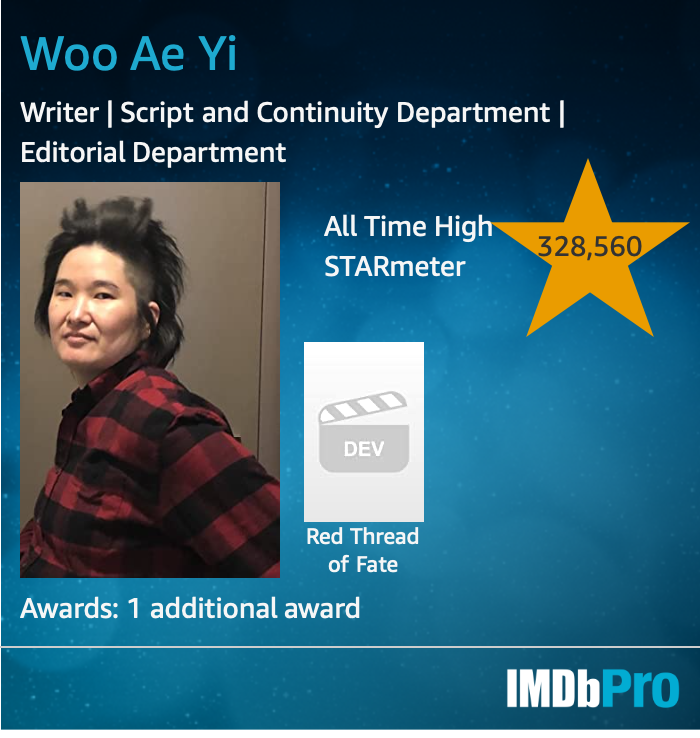 About this submission
An optimistic college graduate unexpectedly meets her dream older Asian man, but she is in a relationship with a jealous and abusive millennial white felon, prison nickname 'Threat,' who finds out about the affair.
Creator
Woo Ae Yi, formerly Ame Ai, is a screenwriter, playwright, author, poet, lyricist, and unofficial anthropologist. Both "Woo Ae" and "Ame Ai" translate to "rain love," and Yi believes that, just as rain falls on everyone, that everyone deserves to be loved. With a prolific library of thirteen titles (including this one), Yi has written on the topic of adoption, race, culture, romance and sex, spirituality, and prison since 2008 through various mediums. Yi has been publishing creative and nonfiction works only somewhat longer than she has enjoyed membership in Toastmasters International. In the future, Yi plans to write more about Korean (and/or Asian) adoptees, prison, her personal experiences as a part of the LGBTQ* community, and paranormal topics. Yi has been happily married for two years and enjoys watching animé and musicals, and listening to K-pop and The Beatles.
more...
Recent Submissions for Script - Work In Progress