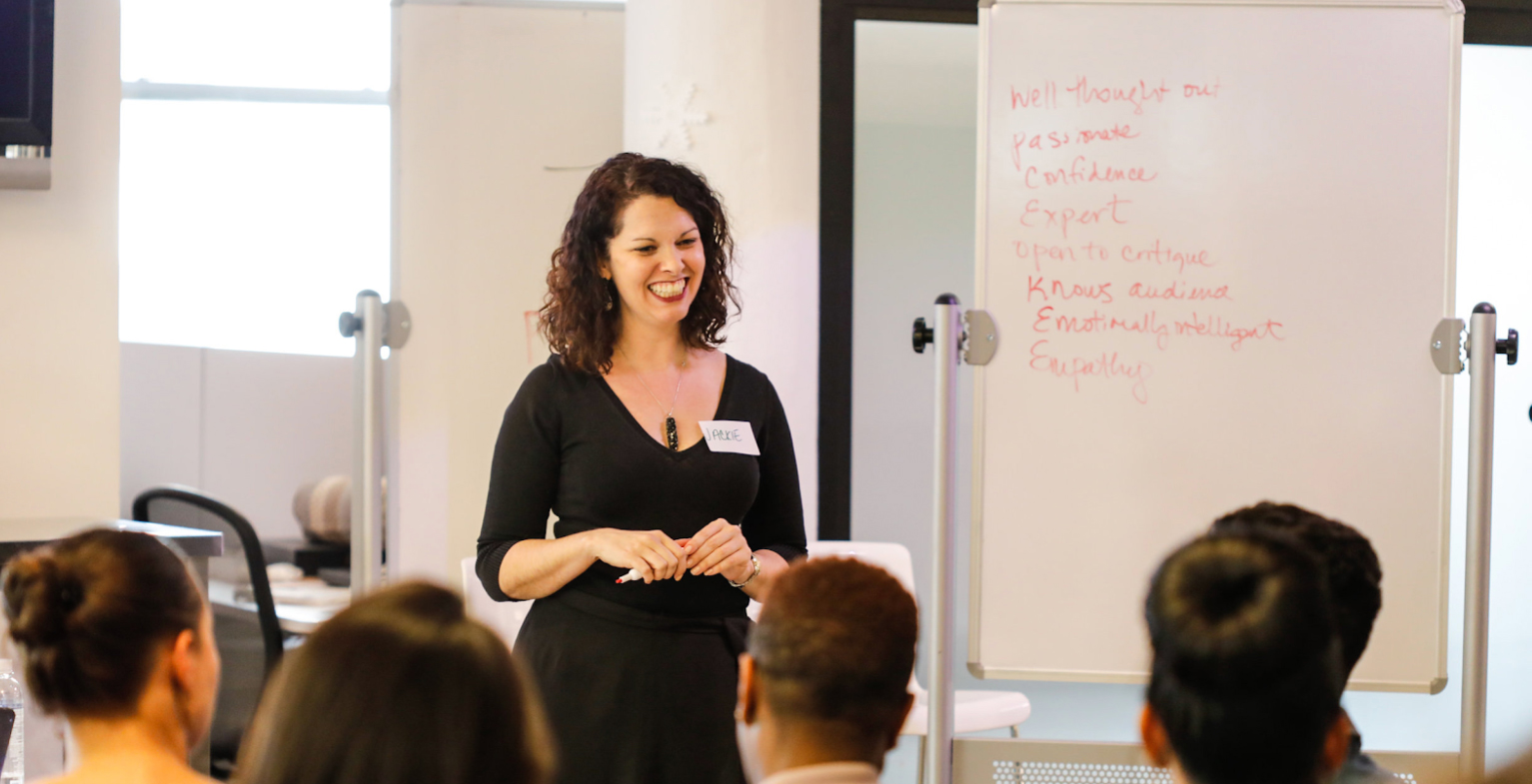 Master Classes are in-depth, interactive learning experiences focused on craft and career building and led by renowned industry experts. Topics include fiction and documentary filmmaking, TV writing and production, and navigating and succeeding in the entertainment industry.

Communication and public speaking expert Jackie Miller leads the Pitching for Success master class, a live, online three hour learning experience. The class reveals proven techniques to clarify the message of your pitch, successfully connect with your audience, and enhance your physical presence to effectively engage potential collaborators, funders, and other stakeholders. You'll leave with a toolset of practical strategies that will help you command the room during any opportunity to pitch or present your project. This class is designed for those with pitching experience looking to enrich their current skill set as well as those new to pitching techniques.
Topics presented include:
Preparing a compelling and effective pitch for your project
Conveying confidence and making a great first impression in front of an audience
Using your voice and body language to help connect with your audience and successfully convey your message
Applying stage performance techniques to improve your persuasion skills
Maintaining control during the pitch or meeting if something unexpected happens
Resources:
Jackie Miller

Instructor
Jackie Miller is a communication and public speaking coach and president of Bespoken which provides individuals and teams tools to make powerful verbal and physical choices on their own to connect with an audience of one or many. Inspired by the belief that everyone has an innate ability to communicate powerfully and purposefully, Jackie is passionate about helping people own their voice and speak with purpose.
more...