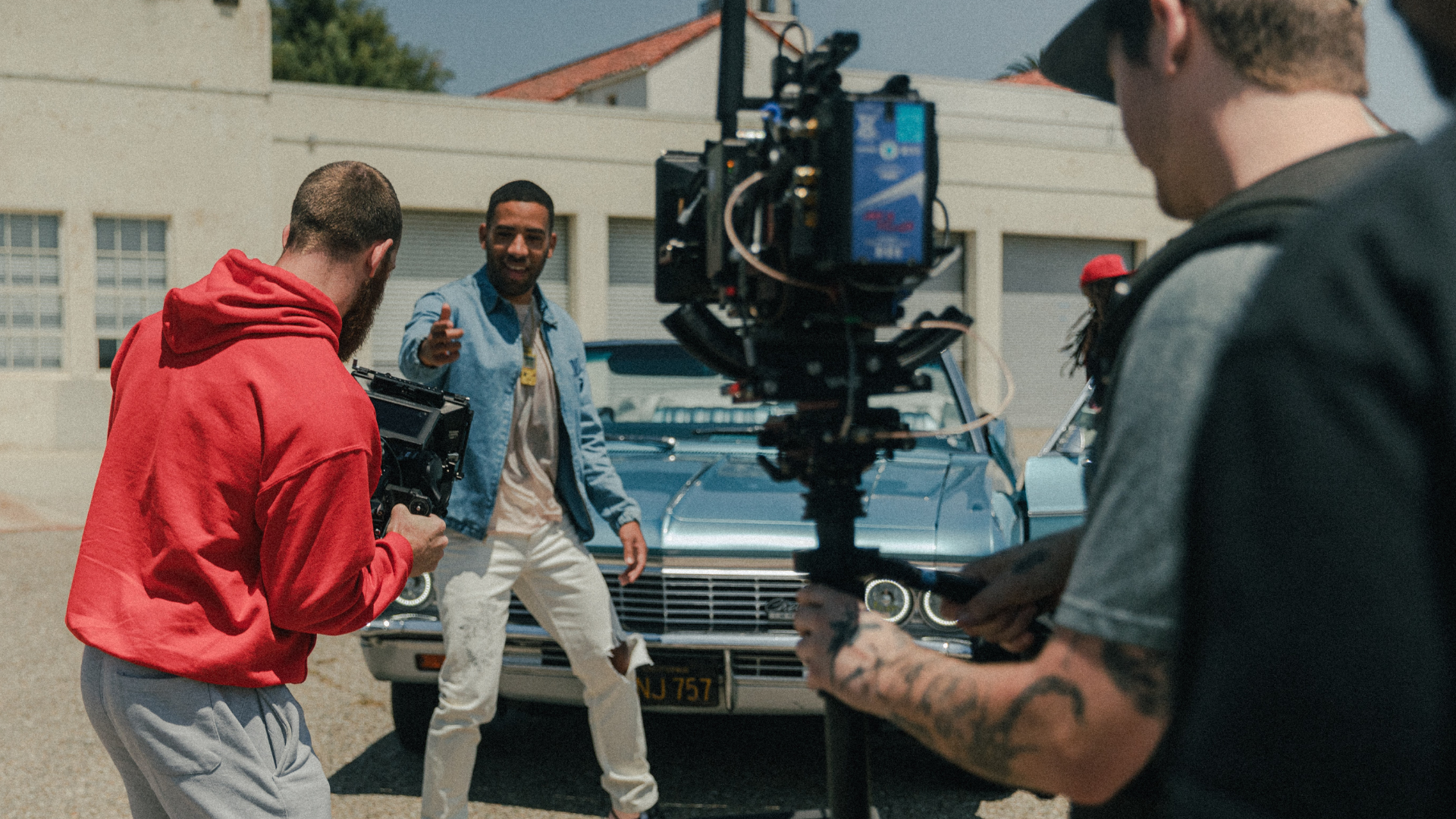 How to Effectively Collaborate with Your Cinematographer
Live online course
You understand the basics, but now you want a deeper understanding of how to tell your story visually. How do you pick the right lens for a scene? How do you know where to place the camera or when to move it? What should you know about working with a colorist and how do you prepare for color grading/color correction?
In this intermediate four-week online course, you will build on your understanding of the language of visual storytelling and how to effectively communicate your ideas with your collaborators.
What you bring to the course:
Some experience in filmmaking in an academic or professional setting, or a certificate of completion from Sundance Collab's Directing: Visual Storytelling. (You do not need to have a screenplay or active project to participate.)
What you'll get from the course:
The vocabulary needed to collaborate with professional cinematographers
Methods to create a visual language that engages your audience and effectively brings your story to life
The ability to create a visual strategy rather than just shot-listing
How to break down a screenplay from both a creative and logistical standpoint
How to make choices in pre-production: aspect ratio, camera (resolution), and more
How to pick the right lens for a scene
How to place the camera purposefully to tell the story
How to prepare for color grading/color correction and what to know
This course will:
provide tools and techniques to apply to your project.
connect you with other creators via discussion board where you can discuss core concepts and share your work.
follow each stage of a film production: from pre-production through filming and post-production.
demonstrate concepts through lectures and examples, with opportunities to pose questions to the instructor in an open forum. Interaction with the instructor will take place only in the classroom.
not require outside class work.
Course enrollment is approximately 50 participants per session.
Scholarships are currently unavailable for this course.
Space is limited. Applications for this course are considered as they are received and applicants are accepted on a rolling basis until the course is full or the deadline has passed, whichever comes first.

Sundance Collab provides accommodations and support services to participants with disabilities. Accommodations and services are designed to meet the needs of each participant. Please email us at accessibility@sundance.org to arrange for services.
Sundance Collab offers a robust collection of online courses in the Sundance spirit of amplifying your independent voice as a storyteller. Join our global community to hone your craft, network with other creators, and develop career strategies to help you navigate the film and television industry.