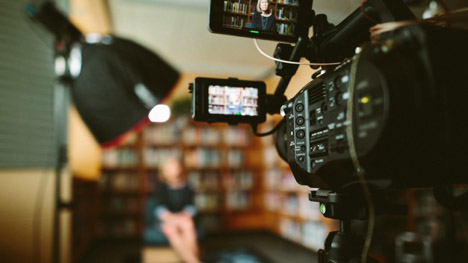 Documentary Filmmaking: Developing Your Story
You have an idea for a documentary film, but now you want an expert in the field to help guide you as you take the next step. In this eight-week live online course, you will learn the steps for developing a documentary from conception and prep through production and you will develop a compelling proposal for potential funders with feedback from a Sundance Advisor.
What you bring to the course:
an idea for a short or feature-length documentary you plan to produce and/or direct. Creators at any level of experience are welcome to apply.
What you'll get from the course:
An overview of a wide variety of formal approaches to documentary.
An understanding of the difference between your topic/issue and your story.
Tips to identify ethical issues in documentary filmmaking.
An approach to access and cast your characters.
Interview techniques and best practices.
Methods for achieving your aesthetic goals.
An understanding of the basic considerations of production, including assembling your team and gear and anticipating potential roadblocks in the field.
Methods to organize and prepare your material for post-production.
An overview of strategies for outreach and engagement campaigns.
This course will:
offer opportunities for designated homework to be reviewed by a Sundance Advisor. The work is designed to move your project idea through to a polished draft of a funding proposal.
connect you with other creators via a discussion board where you can discuss core concepts and share your work.
analyze clips from multiple documentary films.
conclude with a one-on-one mentoring session with your advisor focused on your project.
Course enrollment is approximately 50 participants per session, with a participant to advisor ratio of 12-to-1. To apply, you must be prepared to work with a documentary project you plan to produce and/or direct.
Space is limited. Applications for this course are considered as they are received and applicants are accepted on a rolling basis until the course is full or the deadline has passed, whichever comes first.
Sundance Collab provides accommodations and support services to participants with disabilities. Accommodations and services are designed to meet the needs of each participant. Please email us at accessibility@sundance.org to arrange for services.
This course is a part of the Sundance Collab Documentary Filmmaking Track which includes the following courses: