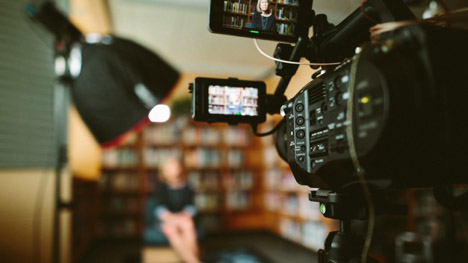 Doc Filmmaking: Developing Your Story
Registration is now closed for this session.
Course applications are now closed. APPLICATION DEADLINE: Thursday, February 18 at 2pm PT.
Acceptances start after the deadline, and occur on a rolling basis.
Learn the steps for developing a feature documentary--from conception and prep through production--with accomplished documentary filmmakers as your guides. In this live, online course, you will develop a compelling proposal for funders of your project.
In class sessions, you will analyze clips from multiple documentary approaches, complete interactive exercises, discuss core concepts, and hear from a panel of documentary funders who will share their insights and answer your questions. Weekly homework, reviewed by your course advisor, is designed to move your project through to a polished draft of a funding proposal. The course concludes with a one-on-one mentoring session with your advisor focused on your project.
By the end of the course, you will:
Differentiate between a topic or issue and a story.
Identify ethical issues in documentary filmmaking.
Discover ways to access and cast your characters.
Review and practice interview techniques.
Learn techniques for achieving your aesthetic goals.
Create a project timeline and production budget.
Learn ways to prepare for the unexpected while in the field.
Develop your outreach and engagement strategies for post-production.
This course is ideal for:
Storytellers with an idea for a feature-length documentary, looking for an educational setting and guidance from experienced filmmakers and the support of a community.
Documentary filmmakers moving from short-form to their first feature-length project.
Course enrollment is approximately 50 participants per session, with a participant to advisor ratio of 12 to one. To apply, you must be prepared to work with a documentary project you plan to produce and/or direct.
COURSE DETAILS
The course will be held live in our virtual classroom. All sessions are recorded for registered participants who are unable to attend live.
Sundance Co//ab provides accommodations and support services to participants with disabilities. Accommodations and services are designed to meet the needs of each participant. Please email us at collab_courses@sundance.org to arrange for services.
DURATION: Eight weeks, March 18 - May 9
SCHEDULE: Thursdays, 10am - 12pm PT

Extended first class session: Thursday, March 18, 10am - 1pm PT
One-on-one mentoring sessions are held between May 3-9