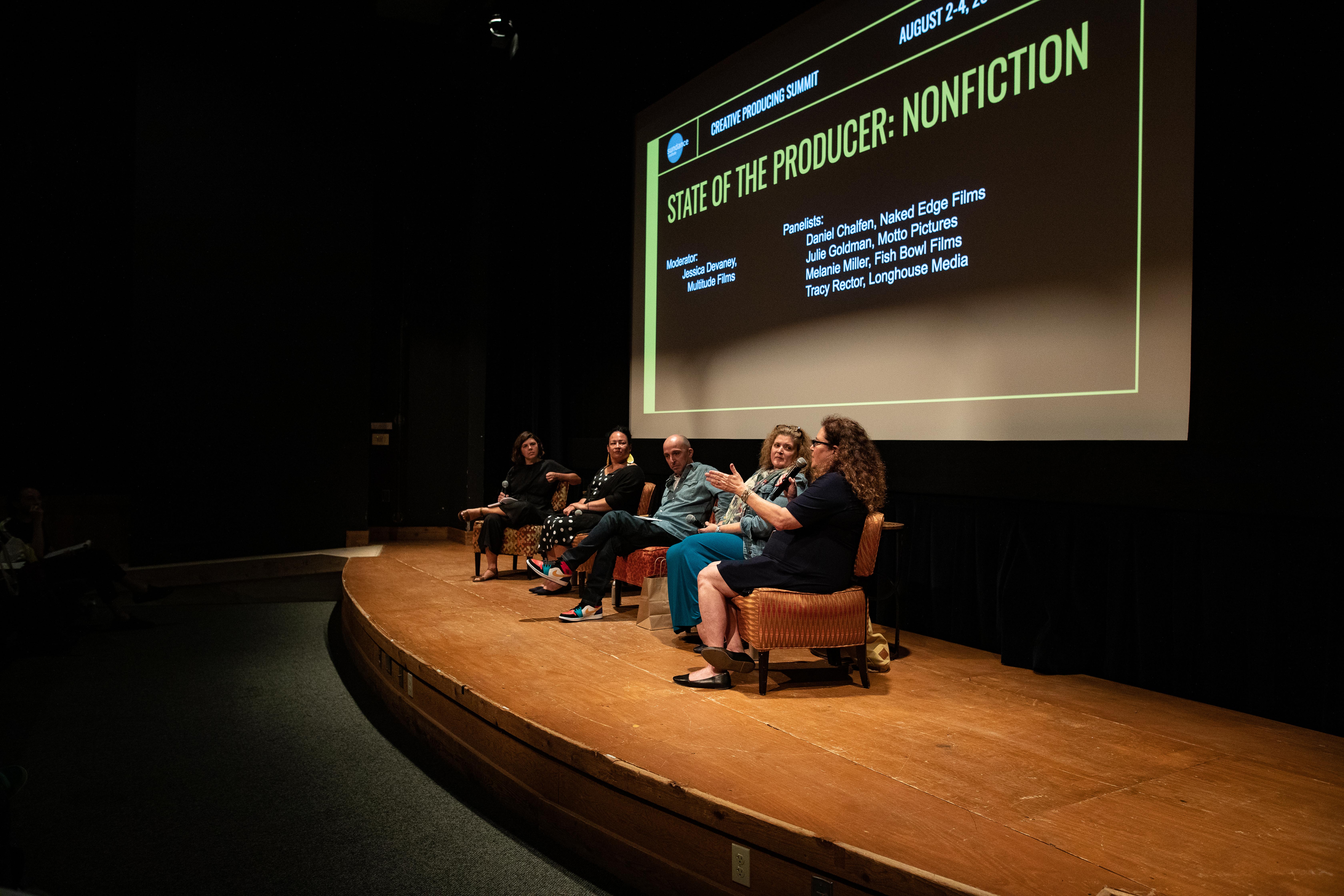 Welcome to Independent Documentary Producing
This On Demand course is designed for filmmakers interested in learning more about the landscape of contemporary nonfiction filmmaking as well as anyone curious about the form. The course is meant to challenge your assumptions about and enrich your understanding of independent nonfiction by offering a range of perspectives and resources. We start the course assuming at least one of the following:

That you are at the beginning of a project

That you've discovered a story or met an individual or community that you are ready to develop and craft an independent feature film with or about

That you are interested in pursuing paid work as a nonfiction filmmaker and are curious about commercial avenues for production
The course begins with conversations from a range of contemporary filmmakers discussing ways they are pushing the form and expanding audiences for nonfiction. Then it provides resources to consider as you forge creative partnerships. After that, it covers options and strategies for budgeting and financing. Finally, the course ends with pitching resources.
This course introduces basic concepts to build your documentary feature production. We hope that you stay curious and informed, not only in the interest of your own film but thinking about the documentary community. It's an exciting time in the field as we face head on issues of accountability and authorship. We encourage you to visit the "Independent Documentary Directing and Building an Ethical Practice" On Demand course to dive deeper into this vital work. We also hope you seek out resources outside of Sundance Collab to inform your work with variety and rigor. We welcome your suggestions of any open-source materials that could be helpful in this course.
Every film has a team of makers, an audience of stakeholders, and a story begging to be told with vision, respect, and authenticity. We can't wait to watch what you make next!