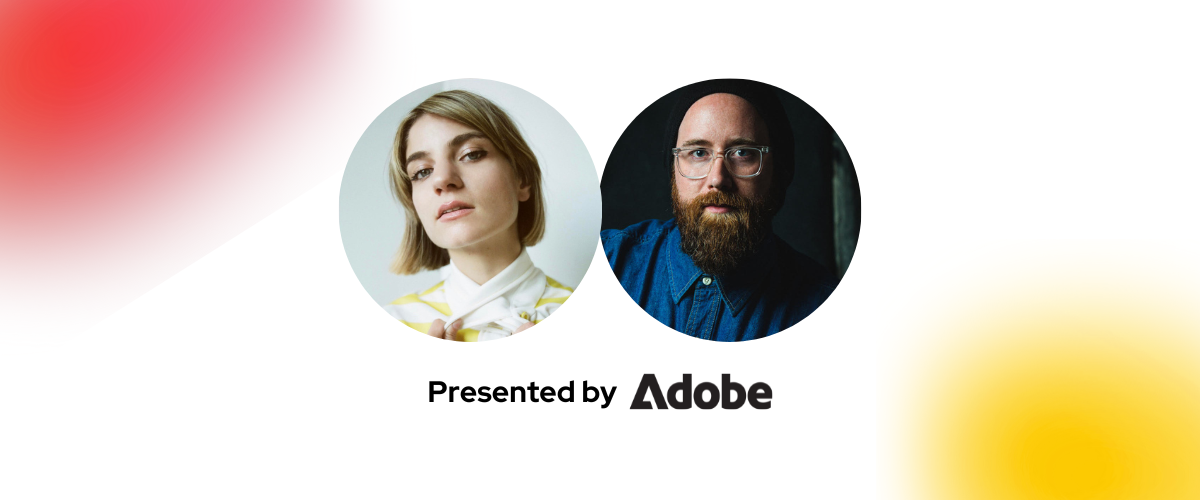 Creating a film is a collaborative effort, and the editorial team is an integral part of the process, bringing your vision to life by piecing together the footage you've shot and giving shape to your story.
But how do you work with your editorial team to ensure that your film turns out the way you see it in your head? How do you make sure everyone on your team is on the same page? How can you incorporate these best practices into your pre-production planning?
Actress and director Bridey Elliott and editor and director Patrick Lawrence have collaborated on multiple projects, including CLARA'S GHOST, MIRROR PARTY, and THE STARR SISTERS, and will share the secrets of their collaborative process. Join us for a discussion of how they work together from pre-production to post, and their insights on how their collaboration brings their films to life.
Elliott and Lawrence will share the tools that they use throughout the production process to streamline collaboration and remote sharing of ideas. This includes tools for organizing footage, exchanging feedback, and communicating with team members who may be in different locations.
If you're a filmmaker looking to improve collaboration with your editorial team, this is a conversation you won't want to miss.
Presented By

If you have a disability and require accommodation in order to fully participate in this event, please complete this form, contact us at (435) 776-7790 or email us at accessibility@sundance.org to discuss your specific needs. Every effort will be made to accommodate advance requests; requests made within 5 days of the event may not be guaranteed.
A recording of this event will be posted on the event page within 24 hours. Thanks to the generosity of Adobe, this recording will remain free.
Bridey Elliott

Panelist
Bridey Elliott graduated from the National Theater Institute where she studied acting and playwriting. After moving to New York City, she became a regular at Upright Citizens Brigade and starred in the SXSW Grand Jury Prize winning indie, FORT TILDEN, in 2014. After relocating to Los Angeles, she began directing. Her first short film, AFFECTIONS, went to the Sundance Film Festival in 2016 and went on to have an international theatrical run as part of the Sundance Shorts Tour. In 2018, Bridey's dark comedy, Clara's Ghost, went to Sundance and was released theatrically by MGM Orion. In 2020, "The Starr Sisters," Bridey's first documentary she co-directed, premiered at the Sundance Film Festival. "The Starr Sisters" was awarded the Audience Pick from Palm Springs ShortFest and the Special Jury Prize from Aspen Shortsfest. Her latest narrative short, "Mirror Party," premiered at Sundance 2023. She is repped at Paradigm and has directed pieces for Vogue, Samsung, Snapchat, Bustle, GQ and MTV with the production company, ArtClass. In between film projects, Bridey teaches a short film workshop for college students at the National Theater Institute.
more...
Patrick Lawrence

Panelist
Patrick Lawrence is a Los Angeles based Film Editor, originally from St. Louis, Missouri. He has edited 17 Feature Films since 2014, including Scare Me (Shudder) and Clara's Ghost (MGM/Orion), both of which world premiered at the Sundance Film Festival. In addition to having 7 films premiere at Sundance, projects that Patrick has edited have screened worldwide at SXSW, Tribeca, Cannes, Fantastic Fest, AFI Fest, Outfest, Beyond Fest and more!
more...