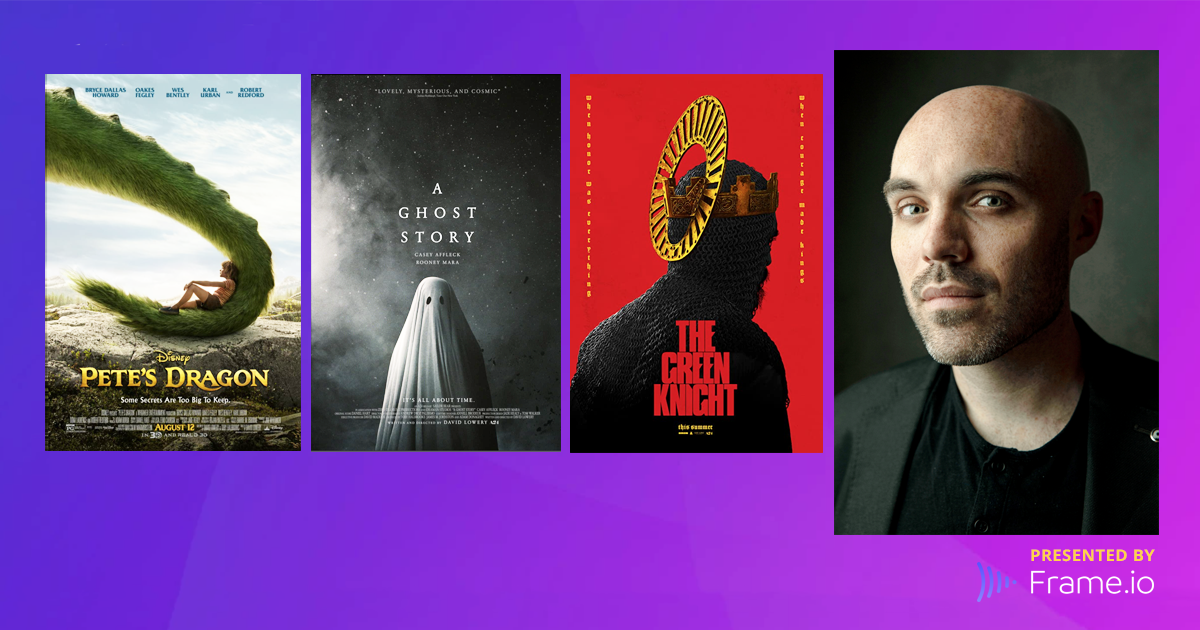 David Lowery is an award-winning writer/director/editor and Sundance Institute Lab and Festival Alum with a body of work that ranges from indie films (AIN'T THEM BODIES SAINTS and A GHOST STORY) to Disney productions (PETE'S DRAGON and the upcoming PETER PAN AND WENDY) and the soon-to-be released THE GREEN KNIGHT for A24. Join us for a special session, moderated by Frame.io SVP of Innovation Michael Cioni, as David takes us from his early days as a young auteur to his present-day career as a director who juggles multiple films from across the globe. Learn what it means to create the film from script to screen, how he's able to remain Texas-based while collaborating internationally, and where he sees the future of filmmaking—and the role technology plays in it.
About Frame.io
Frame.io is the world's leading video review and approval platform with over 1 million users. Integrated with most major professional video tools, Frame.io streamlines the creative process by centralizing assets and feedback in the cloud from capture to delivery. This allows remote creative teams to collaborate securely in real time from anywhere in the world.
Conceived and designed in 2015 by video creators Emery Wells and John Traver, the UI is intuitive and simple, yet powerful enough to use for creative professionals, technical administrators, and clients with little (or no) training. Frame.io accelerates workflows and eliminates obstacles to creativity. From script or storyboard to dailies through delivery, Frame.io has reinvented the modern video workflow. Frame.io is backed by industry heavyweights including Insight Partners, FirstMark Capital, and Accel Partners. To learn more please visit http://frame.io.
All Sundance Collab webinars are recorded and will be available for all registrants after the live event. Please allow up to 24 hours after the live event for the recording to be posted.
If you have a disability and require accommodation in order to fully participate in this event, please complete this form, contact us at (435) 776-7900 or email us at accessibility@sundance.org to discuss your specific needs. Every effort will be made to accommodate advance requests; requests made within 5 days of the event may not be guaranteed.
David Lowery

Filmmaker
David Lowery is an American filmmaker whose works as a writer and director include AIN'T THEM BODIES SAINTS (2013), PETE'S DRAGON (2016), OLD MAN AND THE GUN (2017), A GHOST STORY (2017) and A24's soon to be released GREEN KNIGHT (2021). David is currently directing the Disney live action tale, PETER PAN AND WENDY.
more...