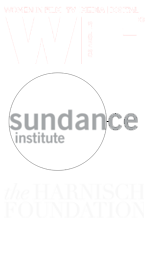 Co-presented by Women In Film Los Angeles and Sundance Institute
The global COVID pandemic has caused immense shifts across the film industry. With productions halted, film festivals postponed or canceled, and movie theaters closed for the foreseeable future, what does this mean for independent filmmakers seeking to finance their next project?
The event consists of two portions - the first hour focusing on fiction features, and the second on documentary features. Each portion engages a panel of industry leaders with expertise in the changing world of film finance. They unpack their insights on the short and long-term ramifications of the pandemic and offer critical guidance for artists seeking to pivot their financing strategies accordingly.
Confirmed Panelists include:
FICTION
Heather Rae, Illuminative
Maren Olson, CAA
Tracy van Slyke, Pop Culture Collaborative
Julie Rapaport, Amazon Studios
DOCUMENTARY
Carrie Lozano, IDA
Cara Mertes, Ford Foundation
Kevin Iwashina, Endeavor Content
Ruth Ann Harnisch, The Harnisch Foundation