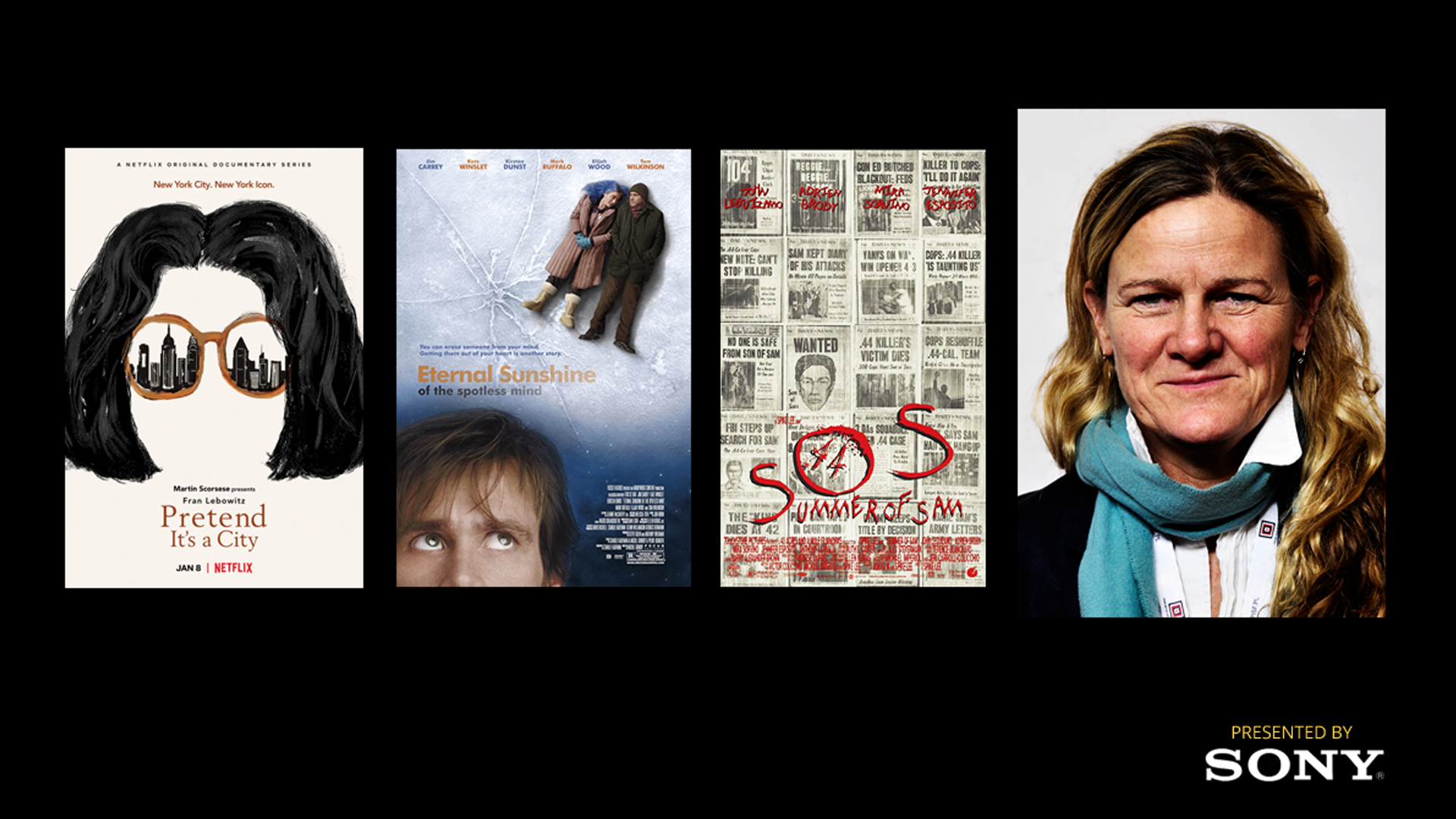 A pioneer behind the camera since the 1990s, cinematographer Ellen Kuras, ASC has collaborated with some of the greatest storytellers of our time including Martin Scorsese, Spike Lee, Sam Mendes, and Michel Gondry. Join us for a special event as Ellen walks us through her legendary career and artistic process as a visual storyteller. We'll discuss how intention and point of view are the core principles of cinematography. Then, by viewing scenes from Ellen's work, reveal specific techniques that she uses to bring the director's vision to life. This conversation will touch on camera choice, color, composition, lighting, framing, lenses, and camera movement to leave you with tools you can employ to bring deeper meaning to each frame in your next film.
All Sundance Co//ab webinars are recorded and will be available for all registrants after the live event. Please allow up to 24 hours after the live event for the recording to be posted.
If you have a disability and require accommodation in order to fully participate in this event, please complete this form, contact us at (435) 776-7900 or email us at accessibility@sundance.org to discuss your specific needs. Every effort will be made to accommodate advance requests; requests made within 5 days of the event may not be guaranteed.
Ellen Kuras

Advisor
Academy Award-nominee, two-time Emmy winner Ellen Kuras is an American director/cinematographer whose eclectic, visionary body of work includes narrative and documentary films, music films and commercials in both the studio and independent worlds. One of the few female members of the American Society of Cinematographers, she is a pioneer best known for her work on ETERNAL SUNSHINE OF THE SPOTLESS MIND (2004), and BLOW (2001). She is the unprecedented three-time winner of the Excellence Award for Best Dramatic Cinematography at Sundance and has been nominated for numerous Emmys and Independent Spirit Awards.
more...