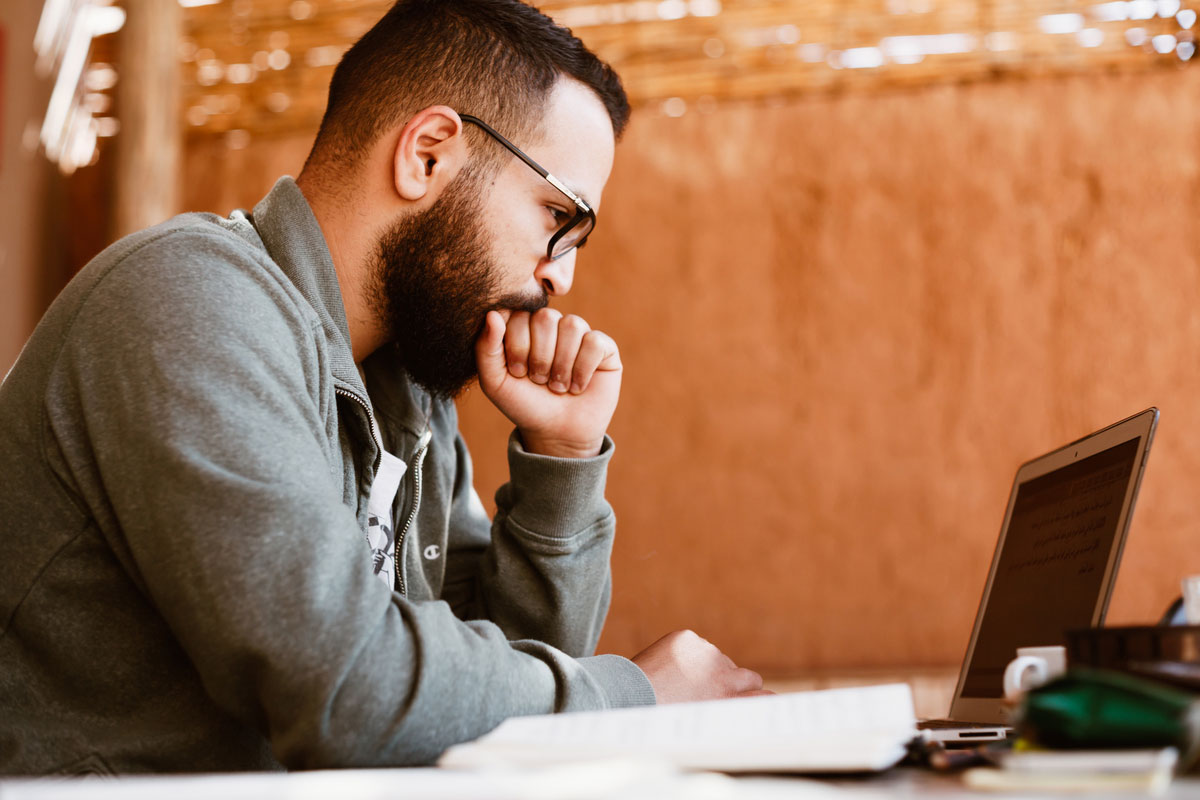 TV Writing: Crafting Your Pilot (Aug. 2020)
Registration is open until August 10, 2020
Learn how to give shape and form to the outline of your pilot with an experienced TV writer as your guide. In this live, online course you will cover openings and endings, dialogue, and sharpening characters. Sessions include presentations, discussion, and interactive exercises. The course concludes with a one-on-one mentoring session focused on your project.
Eligibility Requirement: Completion of Sundance Co//ab TV Writing Core Elements course or completion of at least one pilot script as the writer.
The course will be held live in our virtual classroom. All sessions are recorded for registered participants who are unable to attend live.
DURATION: Eight weeks, August 10 - October 4
SCHEDULE: Mondays, 10am - 12pm PT

Extended first class session: Monday, August 10, 10am - 1pm PT
Week 5 Class is held on Tuesday, September 8 this week in observance of Labor Day in the US
One-on-one mentoring sessions are held between Sept 28 - Oct 4

APPLICATION DEADLINE: Monday, July 20 at 2pm PT
Course applications are now being accepted.
TO APPLY:
Click the yellow "Apply Now" button on the top right of the page.
***
We also offer a limited number of need-based scholarships for participants who would otherwise be unable to attend. To apply for a scholarship: FIRST submit your course application through the yellow button above THEN submit your scholarship application through the link below. Both the course application AND the scholarship application must be submitted before the application deadline. Applications for a scholarship without a course application will not be considered. Apply for a scholarship to this course.
Instructor
Starting her television career on the iconic 21 JUMP STREET, Thania went on to create two network TV series of her own (VR5 and CRISIS CENTER) and to write and produce over twenty popular and award winning dramas such as LIFE GOES ON, LOIS AND CLARK, ROSWELL, HUFF, EUREKA, DROP DEAD DIVA, GRIMM, CHICAGO FIRE, COVERT AFFAIRS and PROJECT BLUE BOOK. She has written over two dozen pilots for all four broadcast networks as well as Showtime, Lifetime, SyFy and USA and has also written several feature films now in development.
more...