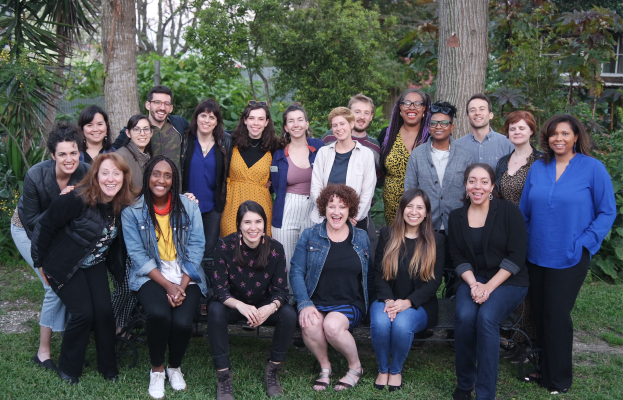 Southern Producers Lab
Live Online Learning
PROGRAM OVERVIEW: Southern Producers Lab
The 2020 Southern Producers Lab, produced and presented by the New Orleans Film Society, is a program designed to bring together 10 emerging, diverse producers from around the South for an intensive series of workshops, panels, one-on-one mentoring sessions, and community-building opportunities over the course of three convenings throughout the year.
This first convening of the cohort will be a virtual gathering April 13-15 with industry leaders and established producers to address the many aspects of producing. During this first virtual convening, producers will each workshop their projects, give feedback to one another and address challenges and engage in thought partnership on many aspects of producing from story development, funding and financing, and budgeting to sales, distribution and festival strategies.
2020 Southern Producers Lab is made possible with support from Cinereach, National Endowment for the Arts, JustFilms/ Ford Foundation, Oolite Arts, Perspective Fund, Sundance Institute and ITVS.
PROGRAM CALENDAR: Summary
Monday, April 13 : Southern Producers Lab Session 1

Session Time: 10am-1pm PT / 11am-2pm MT / 1-4pm ET

Tuesday, April 14: Southern Producers Lab Session 2

Session Time: 10am-1pm PT / 11am-2pm MT / 1-4pm ET

Wednesday, April 15: Southern Producers Lab Session 3 (extended session)

Session Time: 10am-1:30pm PT / 11am-2:30pm MT / 1-4:30pm ET