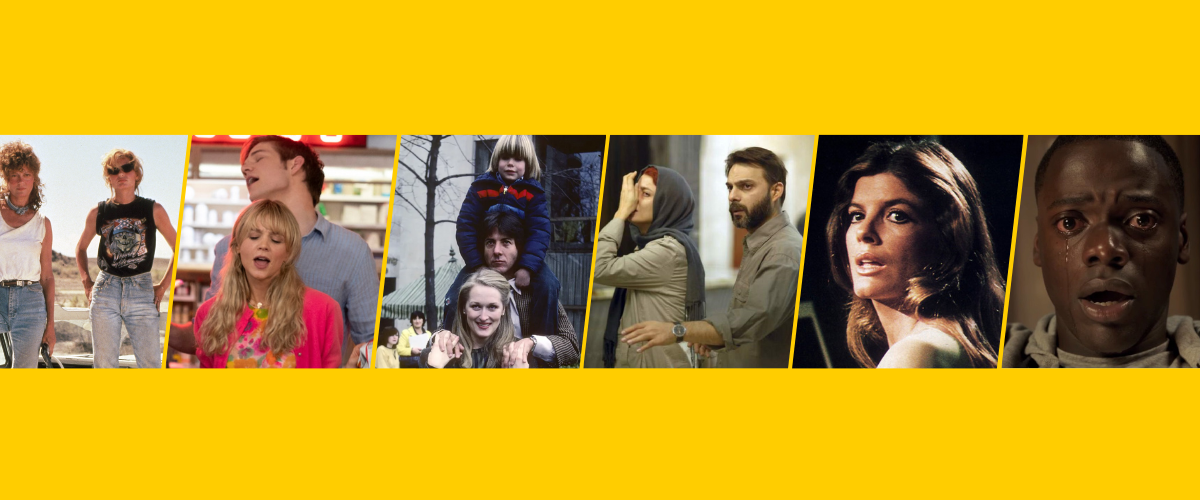 Screenwriting: The Art and Craft of Story Structure
Do you understand the basics of screenwriting, but wish you had a better handle on structure? In this four-week course, you will cultivate a nuanced understanding of story structure through a deep study of successful films with an experienced instructor as your guide.
Most discussions of three-act structure focus on matters of craft, some of which can get convoluted and burdensome to the creative process. This course will describe the minimum requirements of the three-act model and then go beyond the structural points to explore the layers, patterns and larger meaning that comprise the art of the story.
In each class session, two films will be analyzed in-depth to uncover the art and craft of their story structure. Films to be discussed include Thelma & Louise, Promising Young Woman, Kramer vs. Kramer, A Separation, The Stepford Wives (1975) and Get Out.
What you bring to the course:
an interest in screenwriting. Creators at any level of experience are welcome to apply. (You do not need to have a screenplay or active project to participate.)
What you'll get from the course:
An understanding of the core principles of story structure and how those principles serve to progress a story from beginning to end.
Examples of how story principles are applied in unique ways.
More well-honed narrative instincts.
An understanding of the difference between action, character and theme-based stories.
How to use story structure to enhance creative freedom and artistic innovation.
A deep study of six well-respected, culturally significant films.
A method for analyzing the films you want to study for your own purposes.
This course will:
provide tools and techniques to apply to any project.
connect you with other creators via a discussion board where you can discuss core concepts and share your work.
highlight successful films and screenplays in a variety of genres, with opportunities to pose questions to the instructor in an open forum. Interaction with the instructor will take place only in the classroom.
require watching the assigned films before the live class sessions and reading/viewing digital books offering analysis of the films (additional $40 cost)
encourage preparing your own analysis to contribute to the final live session.
Course enrollment is approximately 50 participants per session.
Space is limited. Applications for this course are considered as they are received and applicants are accepted on a rolling basis until the course is full or the deadline has passed, whichever comes first.
Sundance Collab provides accommodations and support services to participants with disabilities. Accommodations and services are designed to meet the needs of each participant. Please email us at accessibility@sundance.org to arrange for services.