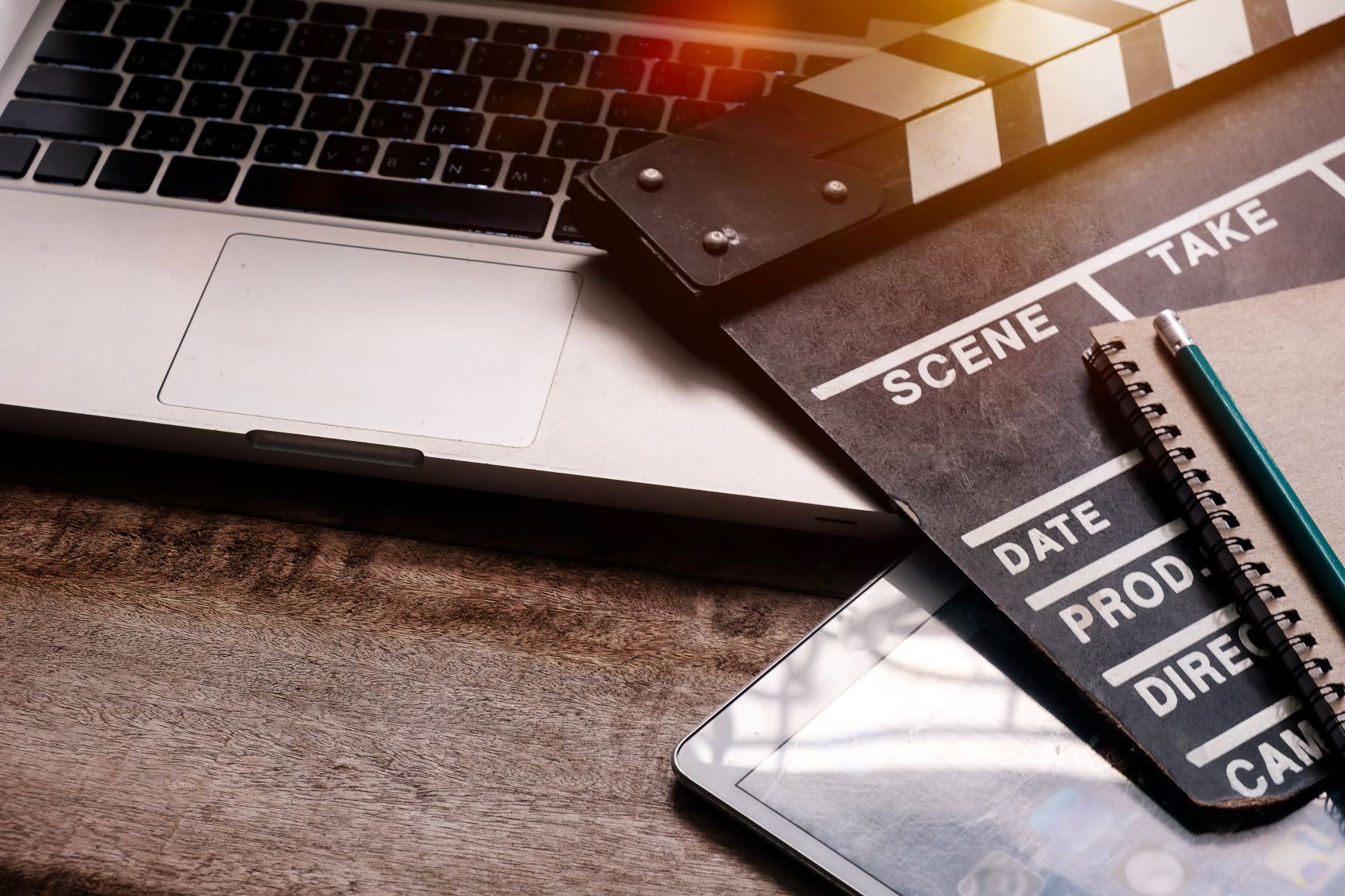 Navigating the Film & TV Business
Registration is open until May 31, 2021
Course applications are now being accepted. APPLICATION DEADLINE: Monday, May 31 at 2pm PT.
Acceptances start after the deadline, and occur on a rolling basis.
Learn how to navigate the business and present yourself as a writer or director in meetings and networking opportunities with experienced instructors as your guides. In this live online course, you will develop and rehearse a pitch for your project and discover what a writer or director needs to know about the business of U.S.-based film and television, including advice on how to break into the business and navigate your career.
In class sessions, you will learn about business elements of the screenwriting and directing fields, complete interactive exercises, and discuss concepts with course advisors. Weekly homework designed to prepare you with the critical tools needed to sustain a career is reviewed by your advisor.
By the end of the course, you will:
develop and practice a pitch for your project.
acquire skills to present yourself to agents, managers, executives, potential financiers, and/or collaborators.
understand the differences between literary rights agreements, directing agreements, collaboration agreements, and life rights agreements.
learn about unions and representation (attorneys, managers, and agents)
understand the structure, financing, revenue, and distribution of the business for theatrical, television, and digital outlets.
identify the roles of a lead producer, line producer, and executive producer, and how to develop a successful partnership.
This course is ideal for:
writers and directors seeking to build confidence in pitching and presenting themselves and their work by acquiring and applying strategies and practices.
writers and directors looking for guidance from an experienced instructor on the business of film and television and what they need to understand as a writer and director to succeed.
Course enrollment is approximately 50 participants, with a participant-to-advisor ratio of twelve to one. To apply, you should have a film or series that you would like to work on developing a pitch for during the course.
COURSE DETAILS
The course will be held live in our virtual classroom. All sessions are recorded for registered participants who are unable to attend live.
Sundance Co//ab provides accommodations and support services to participants with disabilities. Accommodations and services are designed to meet the needs of each participant. Please email us at collab_courses@sundance.org to arrange for services. .
DURATION: Eight weeks, June 26 - August 22
SCHEDULE: Saturday, 2pm - 4pm PT

Extended first class session: Saturday, June 26: 2pm - 4:30pm PT
Extended last class session: Saturday, August 7: 2pm - 4:30pm PT
One-on-one mentoring sessions are held between Aug 16 - Aug 22

APPLICATION DEADLINE: Monday, May 31 at 2pm PT
TO APPLY
Click the yellow "Apply Now" button on the top right of the page.
We also offer a limited number of need-based scholarships for participants who would otherwise be unable to attend. (Scholarships are limited to one person per year (from date of issue)). Both the course application AND the scholarship application must be submitted before the application deadline. To apply for a scholarship FIRST submit your course application through the yellow button above. THEN submit your scholarship application through the link below. Submit BOTH before the application deadline has passed. Applications for a scholarship without a course application will not be considered. Apply for a scholarship to this course.
Instructor
Kevin Garrett Monroe is a strategic, action-oriented business and legal affairs executive with over 15 years of experience creating and acquiring content, advancing businesses, protecting brands, and leading teams in both emerging technology and traditional entertainment landscapes. In addition, Kevin has been a lecturer and educator for many years, having taught at the USC Peter Stark Producing Program and at the American Film Institute (AFI), where he continues to teach a business affairs course to AFI Producing Fellows.
more...