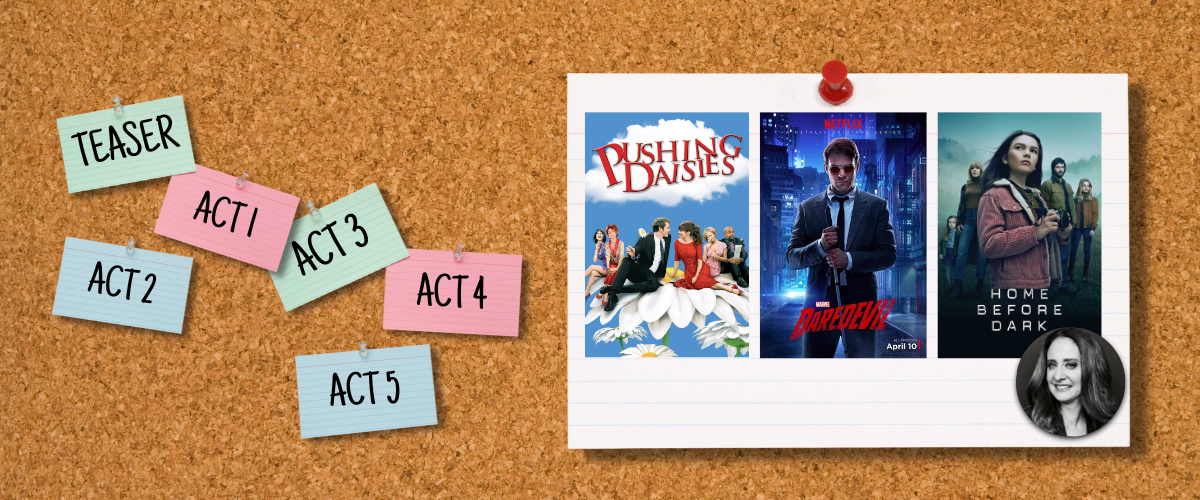 To support our community of filmmakers during the early stages of the COVID-19 pandemic, we made the decision to remove the $50 fee for Sundance Collab Master Classes. As we meet this next moment and continue to support artists through our content, we are reinstating a discounted fee of $27. Both registration for the live event and post-event recording access are included in this fee. All Master Classes are included in Collaborator and All Access memberships. Sign up today for membership and get a 14-day free trial.

Master Classes are in-depth, interactive learning experiences focused on craft and career building and led by renowned industry experts. Topics include fiction and documentary filmmaking, TV writing and production, and navigating and succeeding in the entertainment industry.

Do you have an idea for a TV series - or even have a killer pilot episode written - but you're wondering how to develop the rest of the season? Does the process of "breaking story" in the Writers' Room seem like a mystery? In our live, interactive three-hour Master Class, seasoned showrunner Dara Resnik (Home Before Dark, Daredevil, Jane The Virgin) will provide you with tools to apply to your work and walk you through the process of breaking story, mapping out character and story arcs, crafting a scene and more - using the series Stranger Things as an example. This Master Class will benefit both TV and feature film writers.
It is recommended that you view the first season of Stranger Things in advance of the session.
Topics covered include:
An overview of episodic storytelling
The structure of an episode vs. a season of television
Breaking story in a writers' room
Using a season grid
An approach to outlining
How to craft a scene
Please download recommended resources here.
If you have a disability and require accommodation in order to fully participate in this event, please complete this form, contact us at (435) 776-7790 or email us at accessibility@sundance.org to discuss your specific needs. Every effort will be made to accommodate advance requests; requests made within 5 days of the event may not be guaranteed.
The recording will be posted within 24 hours after the event. If you purchased this Master Class, you will find your recording in your "Purchases" section of your account. If this was included as part of your Collaborator or All Access membership, you can access it in our video library. All Master Classes are included in Collaborator and All Access memberships. Sign up today for membership and get a 14-day free trial.
Dara Resnik

Instructor
Native New Yorker Dara Resnik holds a B.A. in Economics from Tufts University and an M.F.A. in Motion Picture Producing from the University of Southern California's School of Cinematic Arts' Peter Stark Producing Program. Following a successful feature writing career, she has been writing and producing television for over a decade, including stints on Aaron Sorkin's Studio 60 on the Sunset Strip, Pushing Daisies, Mistresses, Castle, Jane the Virgin, Jill Soloway's I Love Dick, and Marvel's Daredevil. Most recently she co-created HOME BEFORE DARK for Apple TV+, a drama inspired by real-life 13-year-old crime reporter Hilde Lysiak. The project is about truth and the power of young women, making it her proudest career achievement.
more...