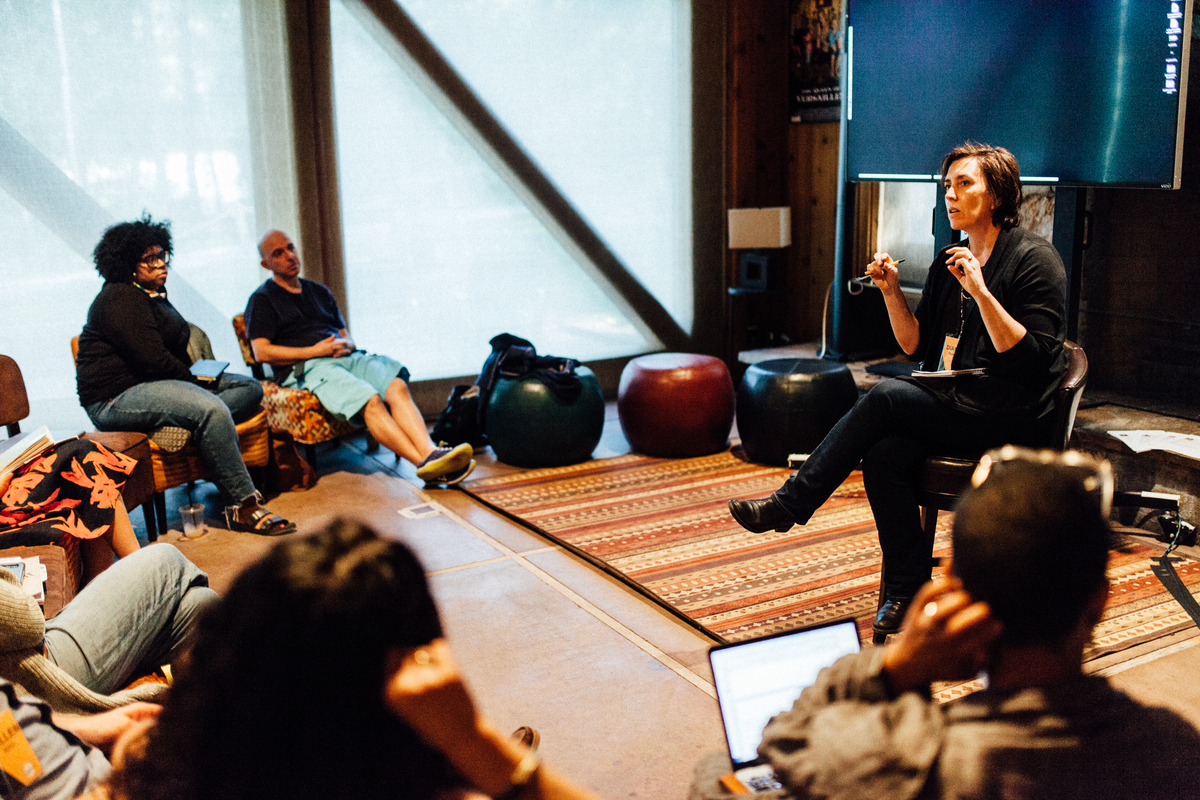 To support our community of filmmakers during the early stages of the COVID-19 pandemic, we made the decision to remove the $50 fee for Sundance Collab Master Classes. As we meet this next moment and continue to support artists through our content, we are reinstating a discounted fee of $27 for on-demand recordings.
Both Master Class live event registration and on-demand recording access to this and more than 40 other Master Classes are included in Collaborator and All Access memberships. Upgrade today and get a free 14-day trial.
Master Classes are in-depth, interactive learning experiences focused on craft and career building and led by renowned industry experts. Topics include fiction and documentary filmmaking, TV writing and production, and navigating and succeeding in the entertainment industry.
At the heart of every successful social activist movement is a compelling story. This three-hour, live, online master class dove into strategies for making media that moves the needle on social issues and galvanizes its audience to make change.
Topics presented include:
Identifying your story's core message
Strategies for impactful storytelling
Partnering with relevant organizations to spread your message
Taking your story beyond screens with an impact campaign
Potential roadblocks and ethical considerations of activist storytelling
Successful examples of activist storytelling in both fiction and nonfiction
Please watch these three films by instructors Bonni Cohen & Jon Shenk before the master class:
The Island President on iTunes and Amazon Prime
Audrie & Daisy on Netflix
An Inconvenient Sequel on Hulu, Amazon Prime, YouTube, Vudu and Google Play
Resources:
Recommended Resources from Bonnie Cohen and Jon Shenk
Bonni Cohen

Co-Instructor
Bonni Cohen has produced and directed an array of award-winning films. Most recently, Bonni co-directed AN INCONVENIENT SEQUEL: TRUTH TO POWER which was selected to be the opening night film of the 2017 Sundance Film Festival, short-listed for the 2018 Oscars and nominated for a 2018 BAFTA for Best Documentary. Her other projects include AUDRIE & DAISY, THE ISLAND PRESIDENT, and WONDERS ARE MANY.
more...