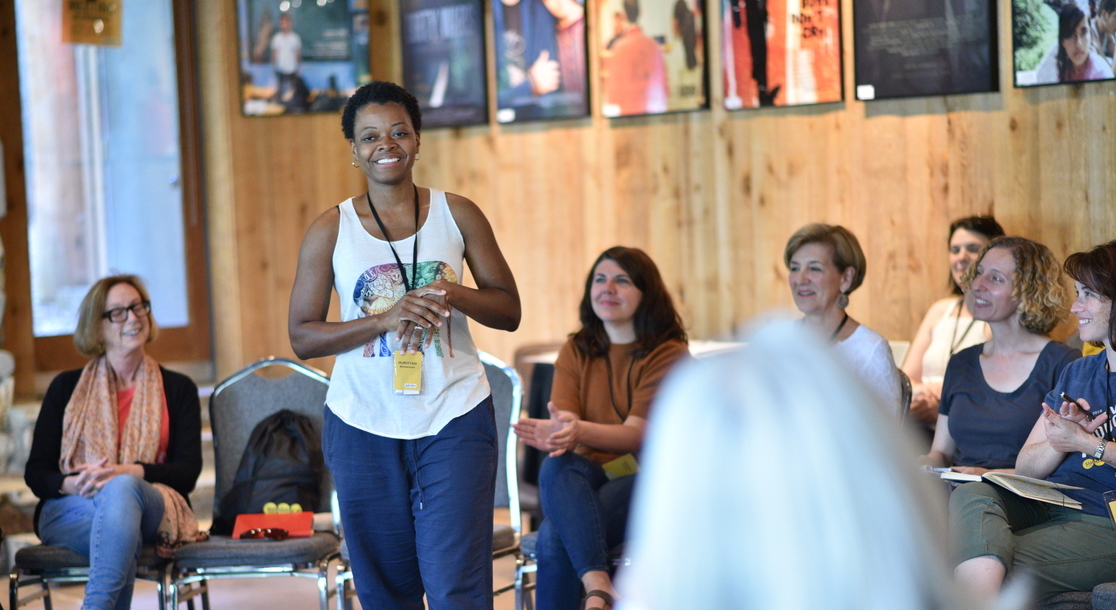 Master Classes are in-depth, interactive learning experiences focused on craft and career building and led by renowned industry experts. Topics include fiction and documentary filmmaking, TV writing and production, and navigating and succeeding in the entertainment industry.

In this three-hour Master Class, public speaking expert Jackie Miller reveals proven communication techniques you can deploy to build your confidence and enhance your presence for the many public pitches, networking events and presentations required at every level of the film and media business. You'll leave with a tool-set of physical, emotional and practical strategies that will help you command the room and persuade an audience in any type of meeting or presentation.
Resources:
Download the list of resources from Jackie Miller
Topics presented include:
0:00 - Introductions

8:50 - Developing Your Communication Skills

17:20 - Focus on Your Delivery

25:25 - Battling Imposter Syndrome

42:20 - Fake It Til' You Make It (Embodied Cognition)

47:17 - Posture for Pitching

51:35 - Breathing Exercise

59 - Unconscious Behaviors: Qualifiers, Fillers, and Apologies

1:15:20 - Interactive Exercise for Introductions

1:25:45 - Be in the 2nd Circle

1:39 - Navigating Pitching in a Second Language or Another Culture

1:46:15 - Active Listening

2:00:05 - Embody Your Goal

2:15:45 - Interactive Pitching Workshop

2:47:05 - Closing Thoughts



Jackie Miller

Instructor
Jackie Miller is a communication and public speaking coach and president of Bespoken which provides individuals and teams tools to make powerful verbal and physical choices on their own to connect with an audience of one or many. Inspired by the belief that everyone has an innate ability to communicate powerfully and purposefully, Jackie is passionate about helping people own their voice and speak with purpose.
more...