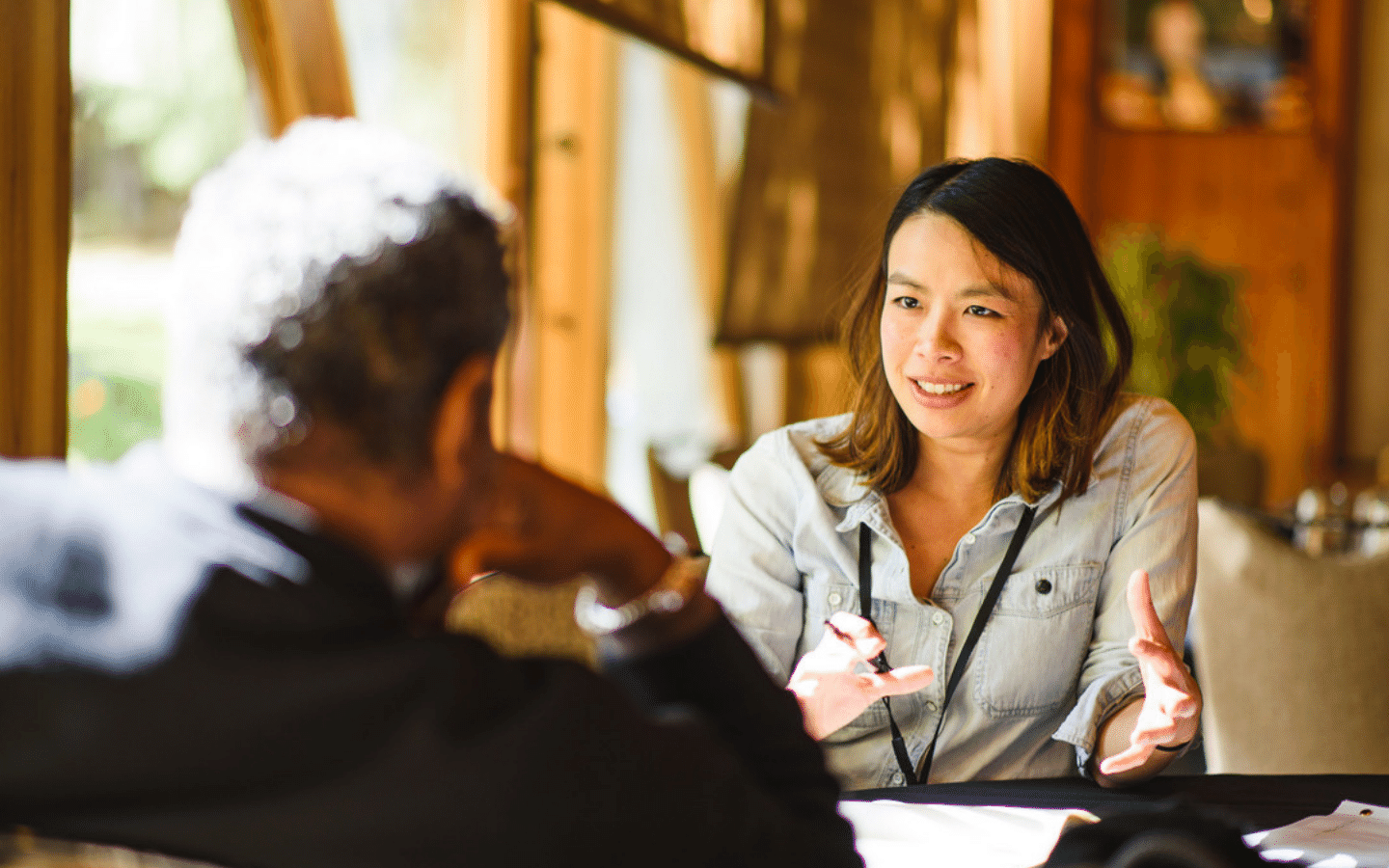 Marketing & Pitching Yourself for Screenwriters, Directors and Producers
Sundance Collab offers a robust collection of online courses in the Sundance spirit of amplifying your independent voice as a storyteller. Join our global community to hone your craft, network with other creators, and develop career strategies to help you navigate the film and television industry.
Learn how to hone your identity as a producer, writer and/or director and present yourself in meetings and networking opportunities. In this live online course, you will develop and rehearse your "general meeting" and gain an understanding of the different types of meetings, and what a writer or director needs to know to break into the business and sustain a career.
In class sessions, you will learn about what agents, managers, executives, producers and festival programmers are looking for, complete interactive exercises, and discuss concepts with course advisors. Designated homework designed to prepare you with the critical tools needed to build and sustain a career will be reviewed by your advisor.
By the end of the course, you will:
develop and practice a pitch for yourself (your "general meeting").
acquire skills to present yourself (biography, social media, emails, website, pitch deck, lookbook, and/or reel).
understand the various types of meetings and how to prepare.
This course is ideal for:
producers, writers and directors seeking to build confidence in pitching and presenting themselves and their work by acquiring and applying strategies and practices.
producers, writers and directors looking for guidance from an experienced instructor on the business of film and television and what they need to understand to succeed.
Course enrollment is up to 50 participants per session, with a participant-to-advisor ratio of 12-to-1. To apply, you should have a feature film screenplay, pilot script, produced film (short/feature), or portfolio that will be the basis of your work during the course. Applications for this course are considered as they are received and applicants are accepted on a rolling basis until the course is full.
Sundance Collab provides accommodations and support services to participants with disabilities. Accommodations and services are designed to meet the needs of each participant. Please email us at accessibility@sundance.org to arrange for services.