Can you be a successful filmmaker outside of LA? Absolutely! Join Sundance Senior Shorts Programmer Mike Plante in a candid virtual conversation with Utah-based filmmaker Robert Machoian (THE MINORS, THE KILLING OF TWO LOVERS) as Robert reveals how he's been able to not only survive, but thrive as a regional filmmaker. We will reference a few of Robert's past works that we welcome you to watch ahead of the session:
THE MINORS - PW: EZRA_2019
GOD BLESS THE CHILD (Excerpt 5min) - PW: sample1
CHARLIE AND THE RABBIT - PW: KickStarter
Discussion Topics will include:

Establishing collaborations and connections
Utilizing resources in your area
Developing a small crew
Financing and fund allocation on a micro-budget
The film school / no film school debate
Why honesty is the best policy
The conversation is followed by a question and answer period, and then we'll have brief presentations from Caitlin Mae Burke, Supervising Producer of IF/Then Shorts, Liz Cook Mowe, Senior Director, Film with Kickstarter and Virginia Pearce, Director of the Utah Film Commission on how they support emerging filmmakers.
The event closes with a virtual networking session, where you can connect with other regional filmmakers to discuss useful tips and techniques you've used while shooting locally, any obstacles you've encountered, and how you engage with local resources.
This program is presented by Sundance Institute and is made possible by support from the Utah Film Commission.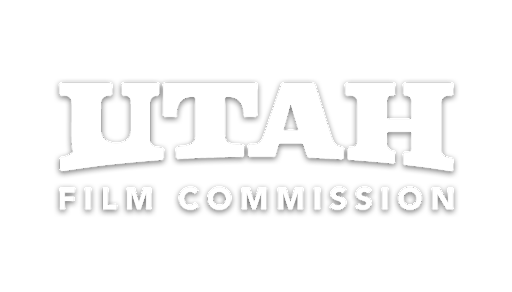 The Utah Film Commission markets the entire state of Utah for film, television and commercial production. We foster the development of our local talent and crew, promote our unique locations, industry businesses and the Motion Picture Incentive Program.
Mike Plante


Senior Programmer for Short Film, Sundance Film Festival
Mike Plante is a senior programmer for short films at the Sundance Film Festival, where he has worked since 2001. Each year he and a team of 9 shorts programmers go through over 10,000 entries to select 70 shorts to play at the Festival, discovering new film talent in the process. He has worked at film festivals since 1993, and he also makes feature documentaries. His recent film AND WITH HIM CAME THE WEST (2019) played at MoMA Doc Fortnight and his short THE POLAROID JOB (2017) is available at The New York Times Op-Docs.
Eva Rinaldi

Director, Community Programs, Sundance Institute
Park City, UT, USA
Eva Rinaldi serves as director of community programs within the department of Impact, Engagement and Advocacy, focusing on regional artist development and audience engagement. Eva has a master's in community leadership from Westminster College with a focus on advocacy. She represents her community by serving on local boards and is politically active.
more...