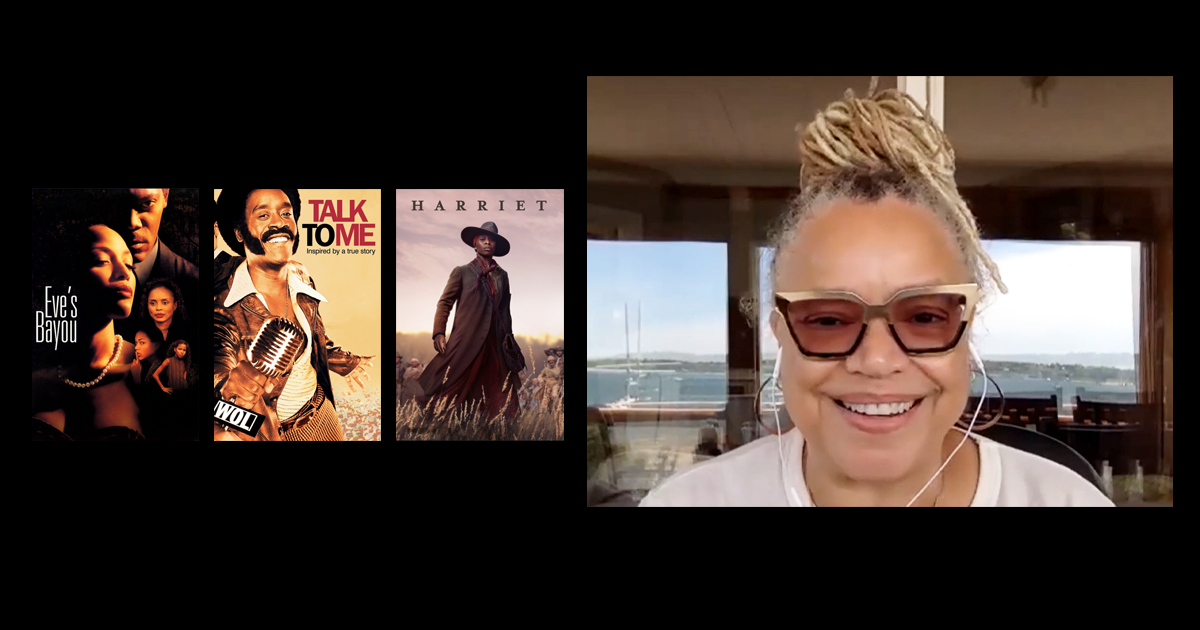 Go behind the scenes to learn from Sundance Advisors in our new Conversations from the Labs series. This collection of 90-minute videos will deepen your understanding of all the creative disciplines that are supported through our Labs including Feature Film Directing and Writing, TV Writing, Emerging Media, Documentary, Producing, Film Music, and Theatre. with many of our Lab advisors.
First in the series, writer/director/actress Kasi Lemmons reveals her approach to problem solving in prep and production, sharing key sequences in her films EVE'S BAYOU, TALK TO ME, and HARRIET that were challenging for her as the Director. She explains the need to work collaboratively with your DP and Actors, and reminds us of the importance of leaving room for the magic of discovery on set and to fight for one's vision.
Watch for upcoming conversations with actor/director Ed Harris, writer/director Karyn Kusama, writer/director Rick Famuyiwa, editor Dylan Tichenor, and others.
Kasi Lemmons

Actress / Writer / Director
Kasi Lemmons is an actress, writer and director who has appeared in such films as Jonathan Demme's SILENCE OF THE LAMBS, John Woo's HARD TARGET, Rusty Cundieff's FEAR OF A BLACK HAT, and Spike Lee's SCHOOL DAZE. Lemmons' first feature as a writer-director, EVE'S BAYOU, became the highest grossing independent film of 1997, receiving the Independent Spirit Award for Best First Feature and seven NAACP Image Award nominations, including Best Picture.
more...