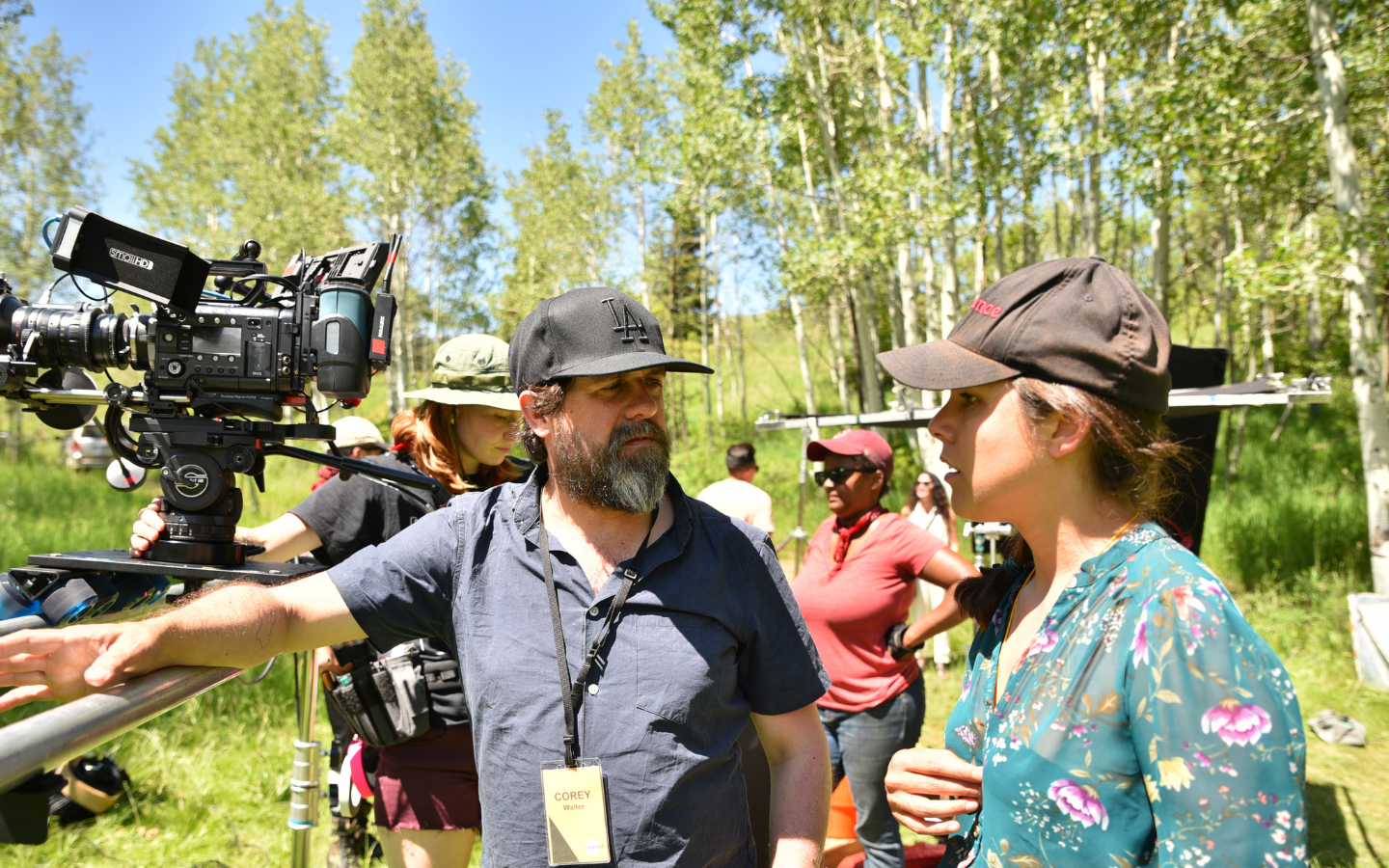 Sundance Insider Sessions provide behind-the-scenes information and guidance on our Labs, grants and festivals. Sundance Institute staff will be on-hand to answer frequently asked questions and help guide you through discovering and applying to the many programs and funds that the Institute offers.
For this Insider Session, join Feature Film Program Deputy Director Ilyse McKimmie and Sundance Lab alum Francisca Alegría (The Cow Who Sang a Song Into The Future) for an informational session about applying for Feature Film Development Track programs and fellowships. Get an inside look into the Sundance Lab experience from Alegría's personal experience attending the 2017 Screenwriters and Directors Labs and eventually premiering The Cow Who Sang a Song Into The Future at the 2022 Sundance Film Festival.
The conversation will be followed by a live Q&A session to answer your questions surrounding the application process for this year's development track. If you're planning to apply, bring your questions about what we look for in an application, the right time to apply, the specifics of our programs, and more.
ABOUT THE FEATURE FILM DEVELOPMENT TRACK
For fiction feature writers, directors, writer/directors, or writer/director teams, you can apply for support from the Feature Film Program through the Development Track application that allows your fiction feature work-in-progress screenplay to be considered for the following programs, fellowships, and grants:
Screenwriters Lab (held annually in January)
Screenwriters Intensive (held annually in March)
Sundance Institute Comedy Fellowship
Sundance Institute Horror Fellowship
Alfred P. Sloan Commissioning Grant and Fellowship (for projects with scientific and/or technological content)
To apply to the Feature Film Development Track visit our applications page. Application will be listed on April 14 and closes on Thursday, May 12th at 11:59pm PT.
Sundance Collab Insider Sessions are open and free of charge to all members as live events. Sessions will be recorded and available in our video library within 24 hours to all members for 48 hours after posting. After that, on-demand access to the recording is available only to Creator+ and Course Pass members. Sign up today to get a free 30-day trial Creator+ Membership.
If you have a disability and require accommodation in order to fully participate in this event, please complete this form, contact us at (435) 776-7790 or email us at accessibility@sundance.org to discuss your specific needs. Every effort will be made to accommodate advance requests; requests made within 5 days of the event may not be guaranteed.
---
ABOUT FFP
The Sundance Institute Feature Film Program has supported and championed many of the leading independent filmmakers of the past 40 years whose distinctive, singular films have engaged audiences worldwide. The unique vision of each filmmaker is embraced, encouraging a rigorous creative process with a focus on original and deeply resonant storytelling. The Institute's guiding values of risk-taking, community, inclusion, and freedom of expression have broadened the program to include American and international artists in a more meaningful and vibrant dialogue across cultural, political, and geographic boundaries. Over the years, the Feature Film Program has evolved to provide in-depth year-round support to a next generation of diverse filmmakers from development through distribution and has become a global model for supporting artists around the world.
Francisca Alegria

Panelist
Francisca Alegría was born and raised in Chile. She holds an MFA in screenwriting and directing from Columbia University. Alegría's short film AND THE WHOLE SKY FIT IN THE DEAD COW'S EYE premiered at the 2017 Sundance Film Festival, where it won the Short Film Jury Award. Alegría was a fellow at the Sundance Institute's Screenwriters and Directors Labs with her debut feature THE COW WHO SANG A SONG INTO THE FUTURE, which premiered in the World Cinema Dramatic Competition at the 2022 Sundance Film Festival.
more...
Moderator
Los Angeles, CA, USA
llyse McKimmie has served as a key staff member of Sundance Institute's Feature Film Program since 1999. As Deputy Director, she leads the outreach and selection process for U.S.-based filmmakers for the Screenwriters and Directors Labs and the Screenwriters Intensive, and oversees the design and execution of those programs.
more...