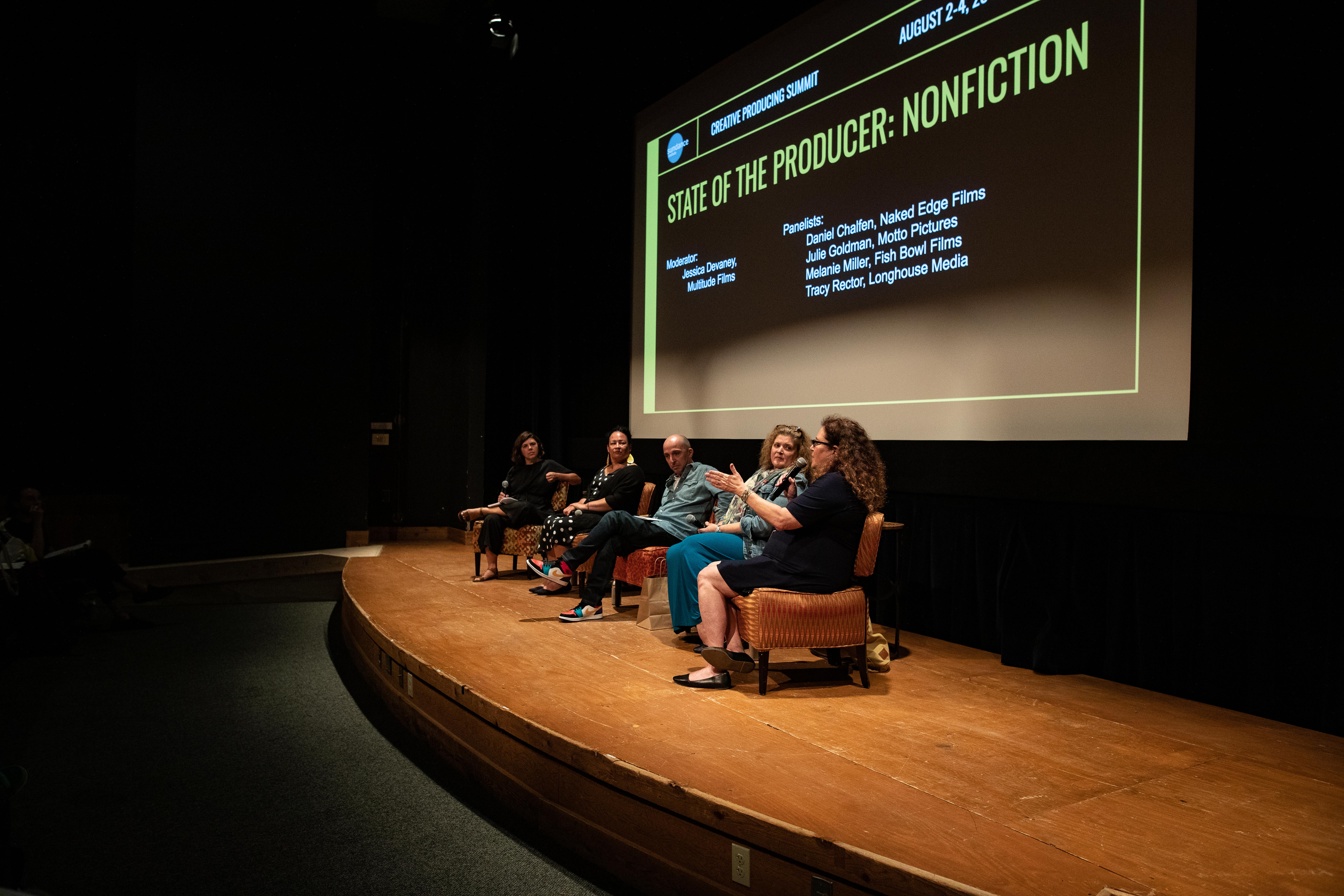 Independent Documentary Producing (On Demand)
on demand course
Every documentary film has a team of makers, an audience of stakeholders, and a story begging to be told with vision, respect, and authenticity. Whether you're interested in learning more about the landscape of contemporary nonfiction filmmaking or you're ready to build your documentary feature, we created and curated this collection of resources and tools to introduce basic concepts, enrich your understanding, and challenge your assumptions about independent nonfiction.
The course provides conversations from a range of contemporary filmmakers discussing ways they are pushing the form and expanding audiences; resources to consider as you forge creative partnerships; options and strategies for budgeting and financing; and deep guidance on pitching your project. It is designed as a self-guided experience where you can choose the sections and resources that will best support you on your creative journey.
Included in this course are four Sundance Collab Master Classes (a $108 value) and four live event recordings (a $20 value) to give you a deep dive into key elements of Documentary Producing.
This course is perfect for filmmakers who:
are at the beginning of a project
have discovered a story or met an individual or community with or about whom they are ready to develop and craft an independent feature film
are interested in pursuing paid work as a nonfiction filmmaker and are curious about commercial avenues for production
All course videos are closed-captioned. For other accommodations and support services, please email us at accessibility@sundance.org.