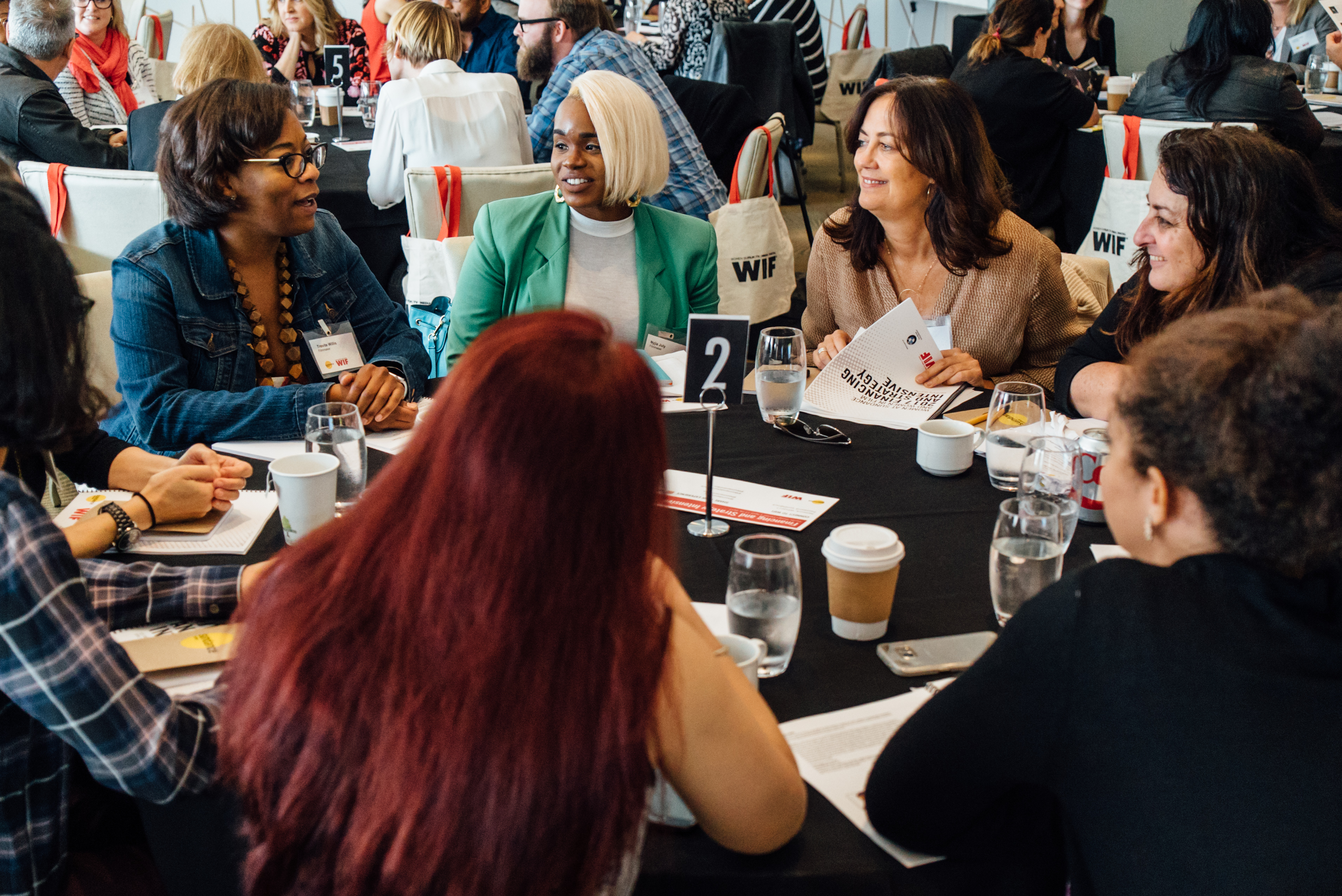 2020 Financing & Strategy Intensive for Women Filmmakers
Live Online Learning
Sundance Institute and WIF present
2020 Financing & Strategy Intensive for Independent Women Filmmakers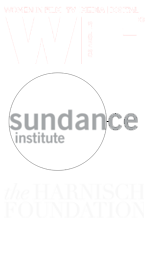 Welcome Filmmakers, Advisors, and Facilitators! Over the next three days we will be bringing together 18 women driven projects with the goal of helping women filmmakers actively seeking financing formulate stronger pitch presentations and actionable, strategic steps to meaningfully advance a front-burner project. We've found that small, moderated circles of advisors and filmmakers are tremendously effective brain trusts for galvanizing projects forward. Given the uncertainty of our times, we hope you'll also take the time to learn from one another about what is practical in this moment, and what can be timed for later. We're all in this together, and we're excited to have the space to share knowledge, visions for the future, and support.
SCHEDULE SUMMARY:
April 29 - May 1, 2020 (PST)
Note: All sessions are listed in PACIFIC TIME. Details are subject to change and updates will be available on your course page. Look for emails and please check in on the discussion board and outline online for updates.
DAY 1: April 29, 2020
Webinar: Film Financing in Uncertain Times - Presented by WIF and Sundance Institute // 11:00 a.m. - 1:00 p.m.

The global COVID pandemic has caused immense shifts across the film industry. With productions halted, film festivals postponed or canceled, and movie theaters closed for the foreseeable future, what does this mean for independent filmmakers seeking to finance their next project?
Join us on April 29 as industry leaders tackle this question in a free webinar. The event will consist of two parts - the first hour focusing on fiction features, and the second on documentary features. Each part will engage a panel of industry leaders with expertise in the changing world of film finance. They will unpack their insights on the short and long-term ramifications of the pandemic and offer critical guidance for artists seeking to pivot their financing strategies accordingly.
Confirmed Panelists include:
Heather Rae, Illuminative
Maren Olson, CAA
Tracy van Slyke, Pop Culture Collaborative
Julie Rapaport, Amazon Studios
Carrie Lozano, IDA
Cara Mertes, Ford Foundation
Kevin Iwashina, Endeavor Content
Ruth Ann Harnisch, The Harnisch Foundation
DAY 2: April 30, 2020
Session #1:
Welcome, Community Agreements & Fellow Introductions // 10:00 a.m. - 10:20 a.m.
Session #2:
Financing 101 // 10:20 a.m. - 10:50 a.m.
A short primer on independent film financing basics for emerging producers.
Session #3:
Clinic I - Workshopping Your Pitch // 11:00 a.m. - 1:00 p.m.
Each filmmaker (or filmmaker team) will be assigned to a table consisting of 3 projects, 2 industry advisors, and a moderator. The group will devote 35 minutes to each project, starting with the filmmaker's 3-5 minutes project pitch followed by clarifying questions and advice from advisors and peers.
DAY 3: May 1, 2020:
Session #1:
The Stages of Film Financing, Presented by JPMorgan // 9:30 a.m. - 10:10 a.m.
When should you involve a bank in your film finance plan? How do you develop relationships with a financial institution to optimize the strategy and viability of your production? This session will unpack these questions and much more as we hear directly from experts at JP Morgan Chase about their process approach to working with indie film productions.
Session #2:
Clinic II: Creating a Financing Strategy // 10:20 a.m. - 12:20 p.m.
Each filmmaker (or filmmaker team) will be assigned a table consisting of 3 projects, 3 industry advisors, and a moderator. The group will devote 35 minutes to each project, discussing financing obstacles and opportunities, and formulating a strategic plan.
Session #3:
Closing Circle // 12:30 p.m. - 1:10 p.m.