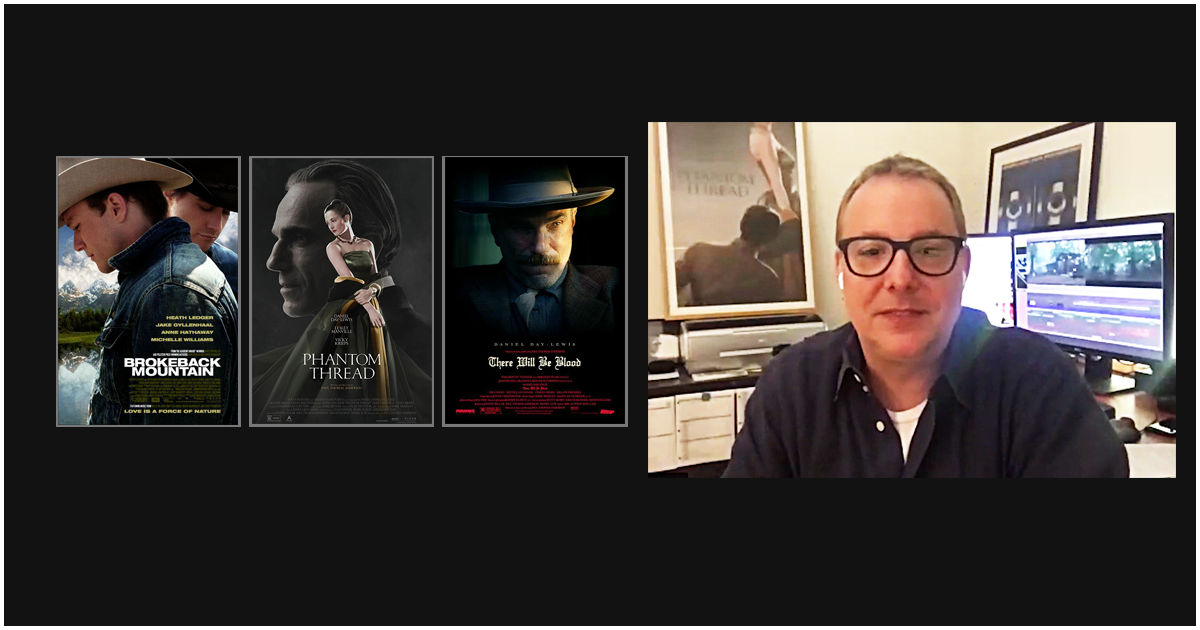 Go behind the scenes to learn from Sundance Advisors in our Conversations from the Labs series. This collection of 90-minute videos will deepen your understanding of all the creative disciplines that are supported through our Labs including Feature Film Directing and Writing, TV Writing, Emerging Media, Documentary, Producing, Film Music, and Theater.
In this video, Dylan Tichenor, reveals his approach to editing and POV, sharing key sequences in his films BROKEBACK MOUNTAIN, PHANTOM THREAD, and THERE WILL BE BLOOD that illuminate his process as the Editor. He explains the need to have a clear idea of what each scene/sequence is about and reminds us of the importance of remaining open to new approaches to storytelling. He also shares advice for nurturing a productive director/editor collaboration.
Other conversations in the series include those with actor/director Ed Harris, writer/director Karyn Kusama, writer/director Rick Famuyiwa, writer/director/producer Kasi Lemmons, and others.
Dylan Tichenor

Editor
Mr. Tichenor got his start in the craft of editing with editor Geraldine Peroni who brought him on as apprentice editor on Robert Altman's THE PLAYER. His recent projects have been CHILD 44 (Daniel Espinosa), TRIPLE 9 (John Hillcoat), AMERICAN MADE (Doug Liman), and STRONGER (David Gordon Green). Tichenor's latest release is another collaboration with director Paul Thomas Anderson, best-picture nominated PHANTOM THREAD.
more...