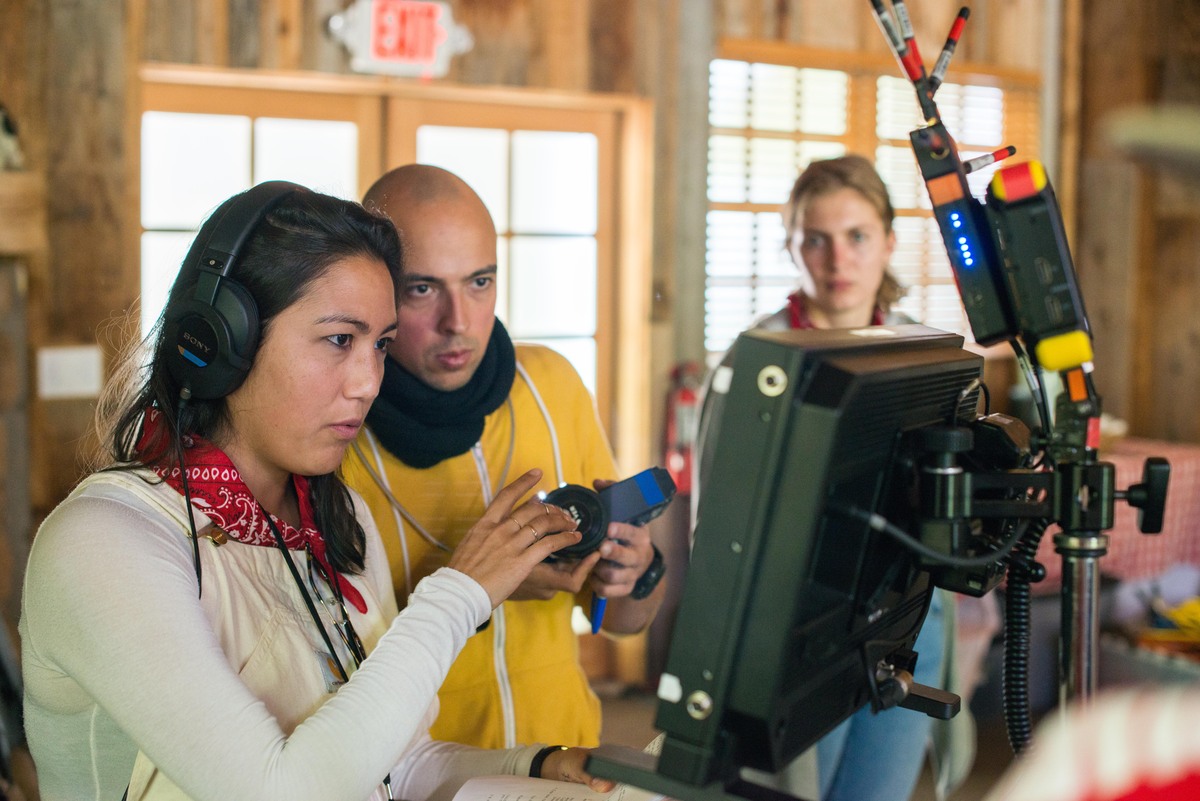 Discover: Film Directing
on demand course
Are you an aspiring director looking for a guide, or an experienced filmmaker looking for fresh inspiration and new approaches? This overview of directing is designed to help you develop your skills, gain valuable insights, and ignite your creative journey.

Get inspired by renowned directors as they share their personal stories and creative processes, from Kimberly Peirce (Boys Don't Cry) to Ana Lily Amirpour (A Girl Walks Home Alone at Night), and Jennifer Kent (The Babadook). Explore a wealth of resources, including interviews with directors supported by Sundance, such as Debra Granik, Quentin Tarantino, and Cary Fukunaga. Discover their creative journeys and gain valuable insights into their filmmaking process.
Learn the craft of comedy from Judd Apatow (The 40-Year Old Virgin), and gain a fresh perspective on storytelling from Gurinder Chadha (Bend it Like Beckham).
Master Classes with directors Ken Kwapis (The Office, The Sisterhood of the Traveling Pants) and Lesli Linka Glatter (Mad Men, Homeland) provide practical advice on directing and navigating a career. A Master Class with renowned author Judith Weston, will guide you on the principles of how to work with actors.
For those just getting started, dive into a panel discussion featuring directors who premiered their first features at Sundance, as they share their challenges and triumphs. Plus, learn how to shoot a film using just your phone - a great way to unleash your creativity and start honing your skills.
This collection of informative videos and resources includes:
four Sundance Collab Master Classes
three recorded conversations from the Sundance Labs
one Advisor Studio
Whether you're a novice or an experienced filmmaker, Discover: Film Directing offers an exhilarating journey into the world of directing.
All course videos are closed-captioned. For other accommodations and support services, please email us at accessibility@sundance.org.