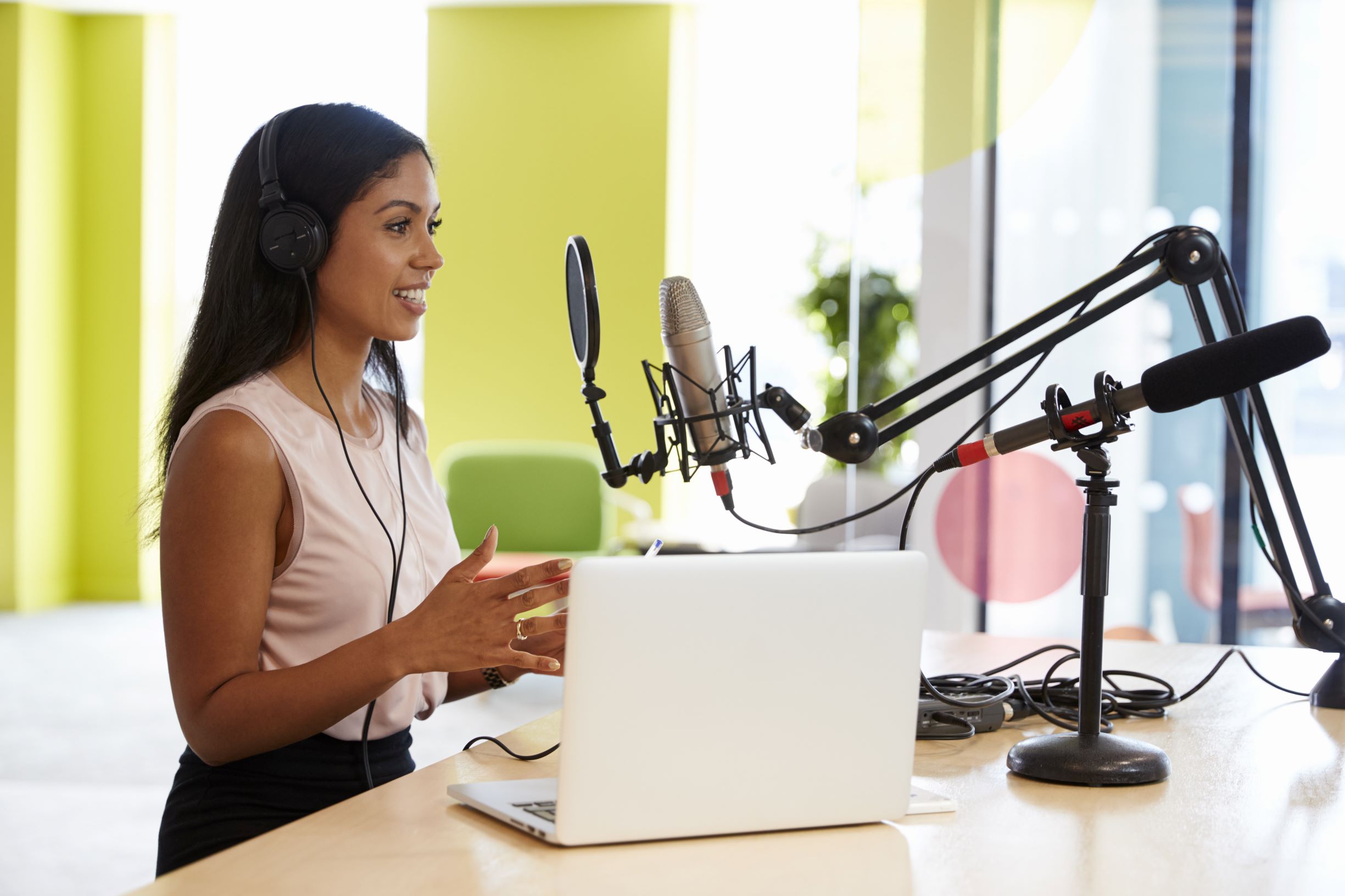 April 2021 (Start date to be announced)
Creating Your Nonfiction Podcast
Registration is open until January 8, 2050
Course applications are now being accepted.
Create your own narrative nonfiction podcast series or audio documentary with an accomplished audio storyteller as your guide. Podcasts offer an engaging and relatively inexpensive platform for creators to craft audio stories and distribute their work to an international audience—and they've never been more popular. In this nine-week live, online course, you will develop a rough cut of a trailer or a 3-5 minute audio story as a proof of concept that can be used to develop your project into a series or longer piece. This course focuses on narrative-style nonfiction storytelling.
In class sessions, you will analyze successful audio stories, complete interactive exercises, discuss relevant topics, and raise questions with others in your course. Select homework assignments are reviewed by your course advisor and are designed to move you closer to your completed audio story. The course concludes with a one-on-one mentoring session focused on your project.
By the end of the course, you will:
identify the elements of a successful podcast and how to apply them to your project.
determine how to conduct thorough research and find your story.
understand character development, story structure and determine the appropriate length/arc of your series.
develop an approach to interviewing and writing your script.
become familiar with the access and use of archival materials.
understand how to take notes and approach the edit.
learn about implementing music, sound design, and the final mix.
learn about the equipment and recording techniques for producing your own podcast.
This course is ideal for:
first-time podcasters with a great idea for a nonfiction audio story or series.
filmmakers or writers interested in exploring audio storytelling.
Course enrollment is approximately 50 participants per session, with a participant-to-advisor ratio of twelve-to-one. To apply, you must have an idea for a nonfiction audio story, or have a fiction project that you feel could benefit from a nonfiction storytelling approach.
COURSE DETAILS
The course will be held live in our virtual classroom. All sessions are recorded for registered participants who are unable to attend live.

Further course details are forthcoming.
TO APPLY
Click the yellow "Apply Now" button on the top right of the page.
We also offer a limited number of need-based scholarships for participants who would otherwise be unable to attend. To apply for a scholarship: FIRST submit your course application through the yellow button above THEN submit your scholarship application through the link below. Both the course application AND the scholarship application must be submitted before the application deadline. Applications for a scholarship without a course application will not be considered. Apply for a scholarship to this course.