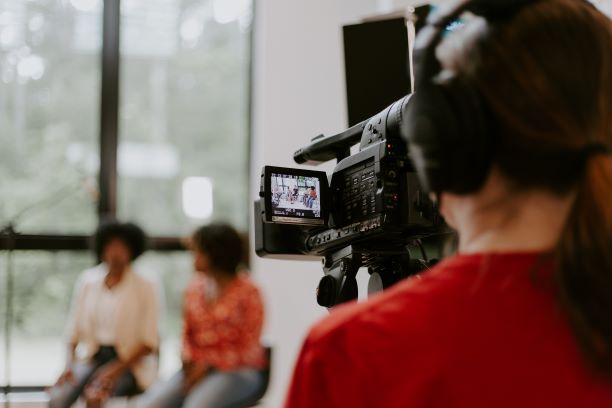 Crafting Your Digital Series (Jul 2020)
Registration is open until June 15, 2050
Learn how to create and launch a compelling, original short digital series from concept to marketing. In this live, 8-week online course, you will write your digital pilot, create a series outline, learn how to pitch, fundraise, and bring your series to an audience. Sessions include live pilot reads, peer feedback sessions on your pilot and season arc, and guest speakers. The course concludes with a one-on-one mentoring session focused on your project and next steps.
By the end of the course, you will learn:
What makes a great digital series?
How is a digital series different than a television series?
How to craft a pilot, break a season and develop a series arc
Formats, buyers and platforms (ex: YouTube, TikTok, etc.)
How to pitch your project
Financing your series
How to find and build an audience
The course will be held live in our virtual classroom. All sessions are recorded for registered participants who are unable to attend live.
DURATION: Eight weeks, July 24 - September 14
SCHEDULE: Friday, 10am - 12pm PT

Extended first class session: Friday, July 24, 10am - 12:30pm PT
Extended last class session: Friday, September 4, 10am - 12:30pm PT
One-on-one mentoring sessions are held between September 7-13

APPLICATION DEADLINE: Monday, July 13 at 2pm PT
Course applications are now being accepted.
TO APPLY:
Click the yellow "Apply Now" button on the top right of the page.
***
We also offer a limited number of need-based scholarships for participants who would otherwise be unable to attend. To apply for a scholarship: FIRST submit your course application through the yellow button above THEN submit your scholarship application through the link below. Both the course application AND the scholarship application must be submitted before the application deadline. Applications for a scholarship without a course application will not be considered. Apply for a scholarship to this course.
Instructor
Anna Kerrigan is a Los Angeles-based filmmaker with a background in independent film, digital storytelling and theater. COWBOYS, which she wrote and directed, premiered at the Tribeca Film Festival 2020 where it won Best Screenplay, and Best Actor for Steve Zahn. Her short film HOT SEAT premiered at the 2017 Sundance Film Festival, played at many others and was a Vimeo Staff Pick Premiere.
more...