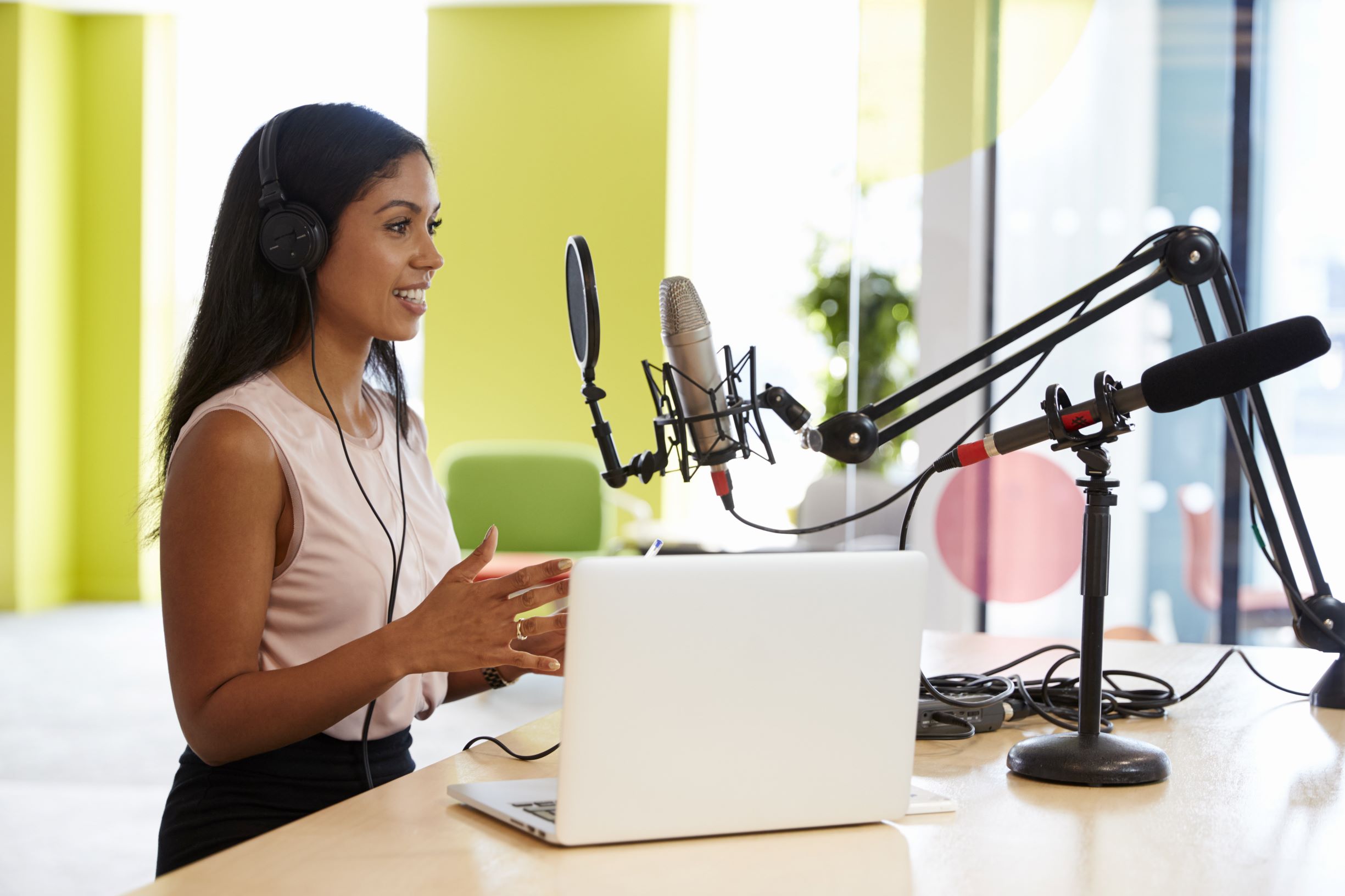 Audio Storytelling: Creating Your Nonfiction Podcast
"It's given me the confidence to know I'm on the right path. It was so practical that I feel like I have everything I need to pitch the project to potential sponsors and to get it made."
—Fern S., Bristol, UK
---
Sundance Collab offers a robust collection of online courses in the Sundance spirit of amplifying your independent voice as a storyteller. Join our global community to hone your craft, network with other creators, and develop career strategies to help you navigate the film and television industry.
Create your own narrative nonfiction podcast series or audio documentary with an accomplished audio storyteller as your guide. Podcasts offer an engaging and relatively inexpensive platform for creators to craft audio stories and distribute their work to an international audience—and they've never been more popular. In this nine-week live, online course, you will develop a rough cut of a trailer or a 3-5 minute audio story as a proof of concept that can be used to develop your project into a series or longer piece. This course focuses on narrative-style nonfiction storytelling.
In class sessions, you will analyze successful audio stories, complete interactive exercises, discuss relevant topics, and raise questions with others in your course. Select homework assignments are reviewed by your course advisor and are designed to move you closer to your completed audio story. The course concludes with a one-on-one mentoring session focused on your project.
By the end of the course you will:
identify the elements of a successful podcast and how to apply them to your project.
determine how to conduct thorough research and find your story.
understand character development, story structure and determine the appropriate length/arc of your series.
develop an approach to interviewing and writing your script.
become familiar with the access and use of archival materials.
understand how to take notes and approach the edit.
learn about implementing music, sound design, and the final mix.
learn about the equipment and recording techniques for producing your own podcast.
This course is ideal for:
first-time podcasters with a great idea for a nonfiction audio story or series.
filmmakers or writers interested in exploring audio storytelling.
Course enrollment is approximately 50 participants per session, with a participant-to-advisor ratio of 12-to-1. To apply, you must have an idea for a nonfiction audio story, or have a fiction project that you feel could benefit from a nonfiction storytelling approach.
Sundance Collab provides accommodations and support services to participants with disabilities. Accommodations and services are designed to meet the needs of each participant. Please email us at accessibility@sundance.org to arrange for services.