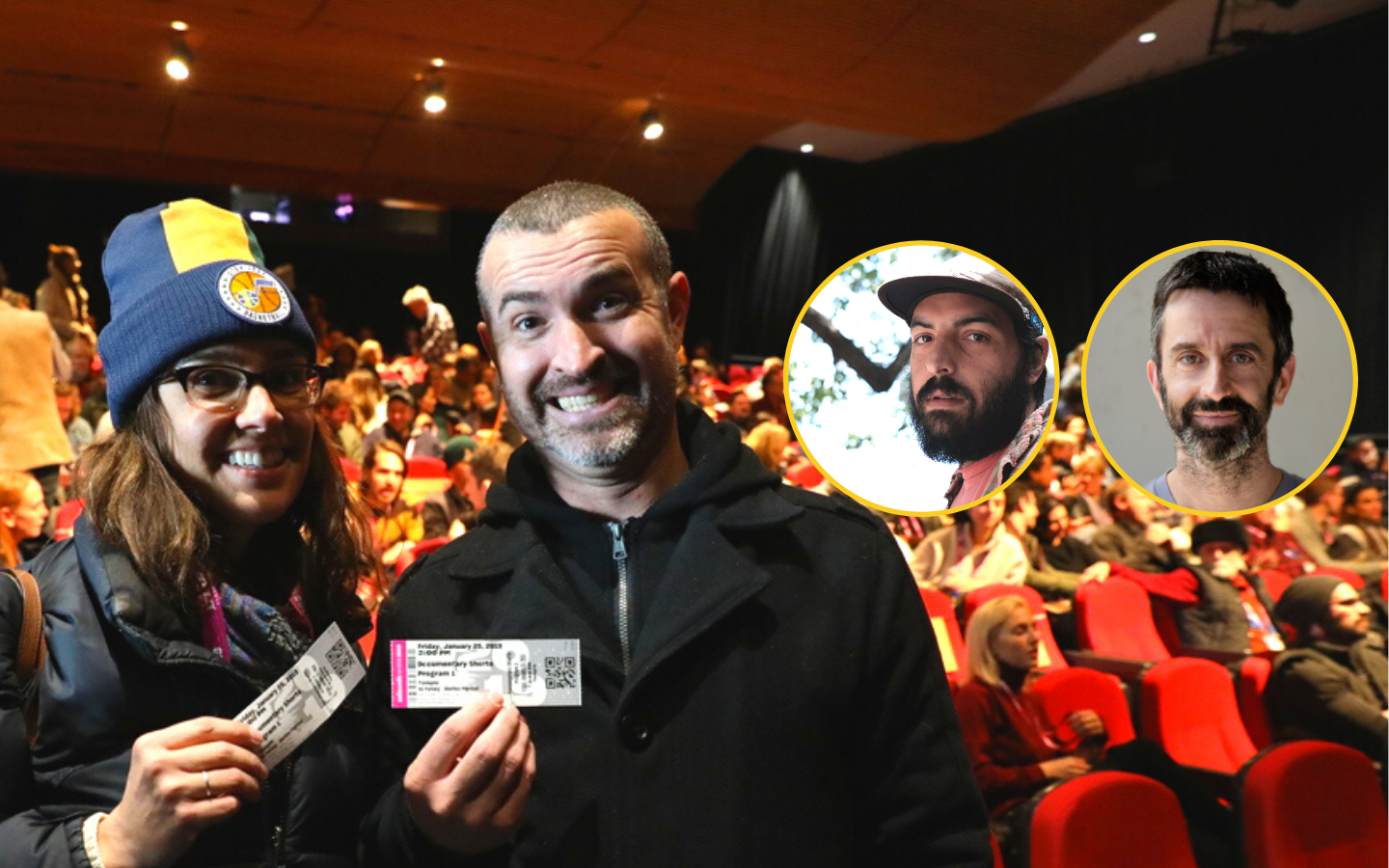 The Q&A segment at the end of the Advisor Studio session is an exclusive benefit for Creator+ and Course Pass members. Sign up today to get a free 30-day trial Creator+ Membership.
Advisor Studio sessions feature intimate, moderated conversations with Sundance Advisors who are working artists and media industry professionals that contribute their expertise to the Collab community via courses, classes, office hours and events. In the Studio events, Advisors share field experiences and insights into their specific areas of craft, including writing, directing and producing for TV and film.
Great news, you've made a short film...now what? The short film market continues to be an evolving space full of opportunities, but equally, full of its challenges. Join us as filmmakers and professors Matt McCormick and Rodrigo Ojeda-Beck guide us through today's distribution landscape for short films. We'll discuss the importance of having a clear vision before creating your work, how to prep and strategize a distribution plan, and explore the avenues available for getting your projects out to audiences. We'll also examine how the distribution of short films has changed over the years — and hear their perspective on what to expect moving forward. This conversation will give you practical advice and recommended resources to help you set goals and navigate the highs and lows of distributing your short film.
The moderated conversation will be recorded and posted to our video library within 24 hours and available to all members. The Q&A recording will only be available to Creator+ and Course Pass members. Sign up today to get a free 30-day trial Creator+ Membership.
If you have a disability and require accommodation in order to fully participate in this event, please complete this form, contact us at (435) 776-7790 or email us at accessibility@sundance.org to discuss your specific needs. Every effort will be made to accommodate advance requests; requests made within 5 days of the event may not be guaranteed.
Matt McCormick

Advisor
Matt McCormick is a filmmaker and artist whose work blurs genre distinctions to construct witty, lyrical observations of history, culture, and geography. Working at the intersection of documentary and artistic production, McCormick investigates forgotten histories while exploring experimental cinematic formalism.
more...
Rodrigo Ojeda-Beck

Advisor
Rodrigo Ojeda-Beck is an award-winning filmmaker, who's work spans across the narrative and documentary spectrum. His films have screened at Sundance, SXSW, Tribeca, Locarno and CPH:DOX. He currently is teaching film at California State University Monterey Bay.
more...