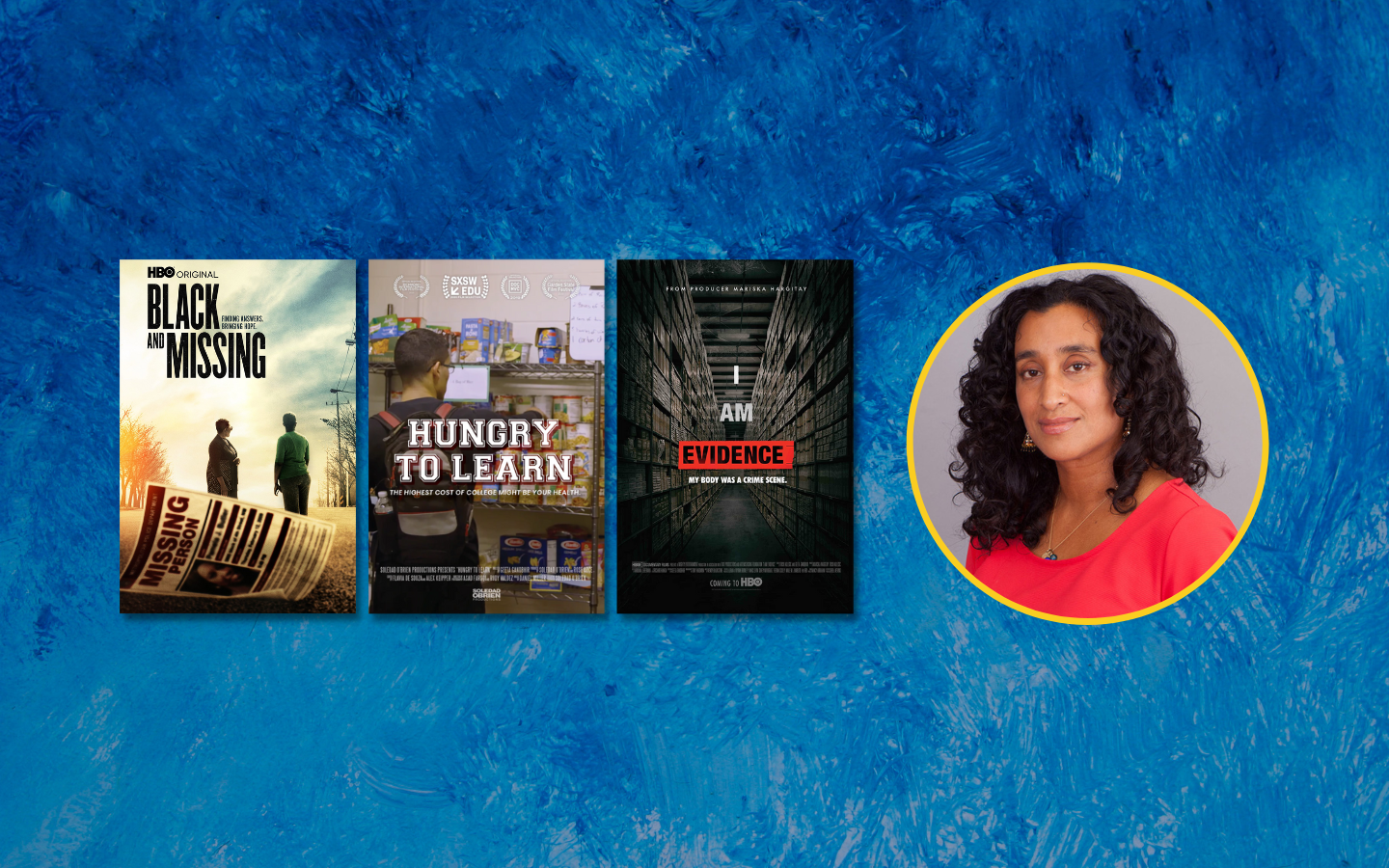 The Q&A segment at the end of the Advisor Studio session is an exclusive benefit for Creator+ and Course Pass members. Sign up today to get a free 30-day trial Creator+ Membership.
Advisor Studio sessions feature intimate, moderated conversations with Sundance Advisors who are working artists and media industry professionals that contribute their expertise to the Collab community via courses, classes, office hours and events. In the Studio events, Advisors share field experiences and insights into their specific areas of craft, including writing, directing and producing for TV and film.
One of the cornerstones of documentary storytelling is conducting compelling and rigorous interviews. At its core, the interview is about connection and building trust. It's a practice with a style and visual language of its own. In this Advisor Studio, Emmy and Peabody award-winning director, producer and editor Geeta Gandbhir, will guide us through different techniques for building trust and conducting interviews, the visual choices documentary filmmakers must consider when doing so, and how to develop your own interview style. This conversation will give you practical takeaways and recommended resources to help you conduct and craft a documentary interview.
The moderated conversation will be recorded and posted to our video library within 24 hours and available to all members. The Q&A recording will only be available to Creator+ and Course Pass members. Sign up today to get a free 30-day trial Creator+ Membership.
If you have a disability and require accommodation in order to fully participate in this event, please complete this form, contact us at (435) 776-7790 or email us at accessibility@sundance.org to discuss your specific needs. Every effort will be made to accommodate advance requests; requests made within 5 days of the event may not be guaranteed.
Advisor
Geeta Gandbhir has been nominated for three Emmy Awards and has won two. As editor, films have been nominated twice for the Academy Award, winning once, and have also won three Peabody Awards. Most recently, a feature documentary she produced with Perri Peltz and directed with Academy Award Winning director Sharmeen Obaid-Chinoy, A JOURNEY OF A THOUSAND MILES: PEACEKEEPERS premiered at the 2015 Toronto International Film Festival.
more...