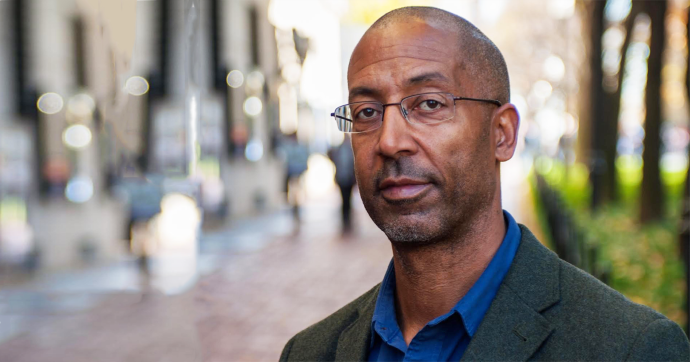 This Q&A will be limited to the first 1,000 participants to join. We will post the recording of the webinar here on this page within 24 hours.
Join us for our next Advisor Q&A Live with award-winning filmmaker, novelist, playwright, essayist and professor of screenwriting at Columbia University, Trey Ellis (HOLY MACKEREL, THE TUSKEGEE AIRMEN, GOOD FENCES). Trey will guide us through how to build your storytelling toolbox, a resource for techniques and strategies that will inspire your screenwriting process and strengthen your stories. We'll learn effective practices for adapting material and hear his thoughts for channeling your emotions into your work.
Join us on Thursday, May 21 from 1:00-2:00pm PT in our virtual classroom. The webinar will be recorded for viewing for those unable to attend the live event.
This Advisor Q&A Live webinar is free.
All Sundance Co//ab Q&A webinars are recorded and will be available for all registrants after the live event. Please allow up to 24 hours after the live event for the recording to be posted.
Advisor
Trey Ellis is an Emmy and Peabody winning filmmaker, American Book Award Winning novelist, playwright, essayist and Professor of Professional Practice at Columbia University's School of the Arts. Most recently, he is an Executive Producer of the HBO documentary TRUE JUSTICE: BRYAN STEVENSON'S FIGHT FOR EQUALITY and last year's KING IN THE WILDERNESS also for HBO.
more...