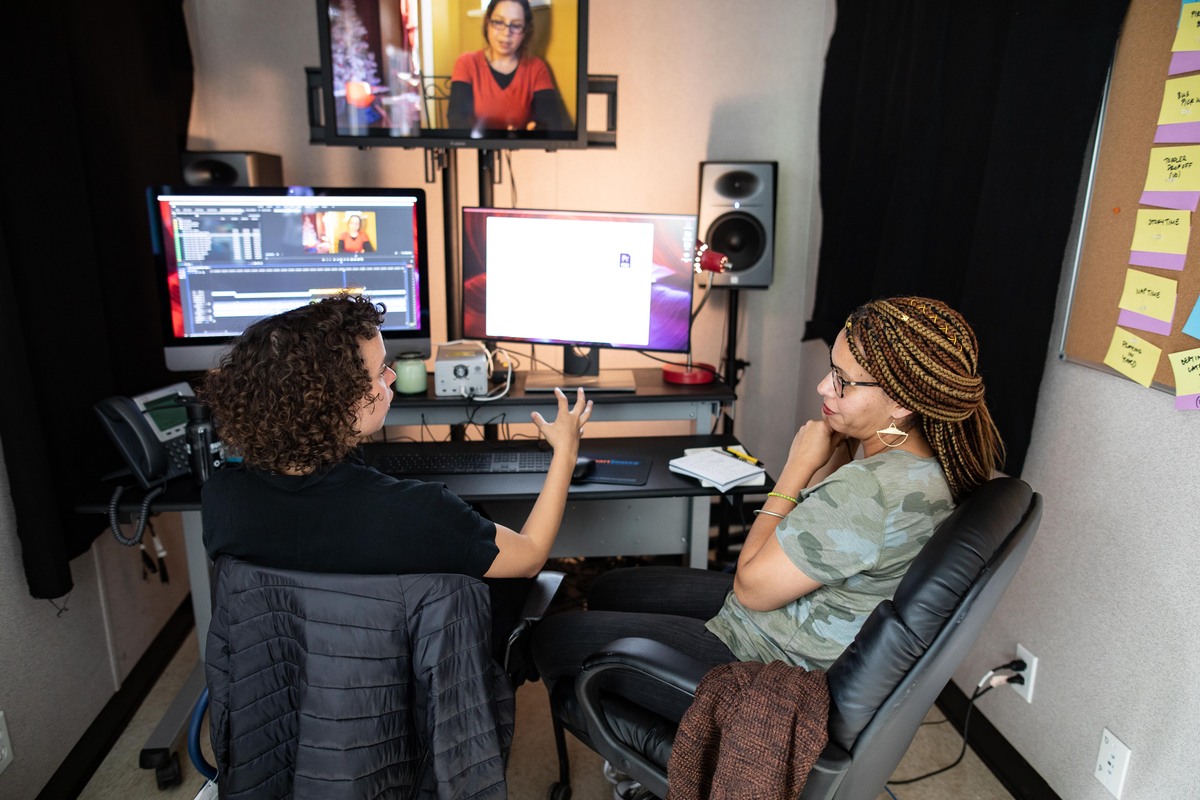 2020 Art of Editing Fellowship
Live Online Learning
The Art of Editing Fellowship evolved out of the long-standing role at the Documentary Edit and Story Lab for emerging editors. The original title of "Contributing Editor" (CE) was created for editors who were selected from a separate application process and paired with Lab fellow teams to provide on-site technical and editorial support during the Lab.
This year, we are launching the Art of Editing Fellowship, dedicated to supporting a diverse group of emerging editors working in independent nonfiction. The Fellowship will provide mentorship and create a nurturing, collaborative network of editors to learn, share and discuss pressing challenges working editors face today balanced with a focus on the art of editing and an intimate space to discuss creative process.
The Fellowship will kick-off with a virtual Lab experience, taking place June 22-26, 2020. It is a space to bring fellows together for a week of career-focused conversations, working sessions with advisors and Sundance staff, as well as presentations and masterclasses. We are excited to bring to this format, the unique sense of community and peer-to-peer knowledge exchange inherent to the Edit and Story Lab, and ignite a long-lasting chain of support and collaboration between editors.
The Fellowship will accept 8 Editors and assemble a lineup of 6 Advisors. Past advisors include Kate Amend (Into the Arms of Strangers, The Keepers), Andrea Chignoli (Cielo, No), Jonathan Oppenheim (Paris Is Burning, The Oath), Carla Gutierrez (Kingdom of Shadows, RBG) and Mary Lampson (Harlan County U.S.A., The Bad Kids).